Featured
Assessing systemic sclerosis (SSc) disease activity is challenging, and improved outcome measures are needed. This Review describes clinical and biochemical outcome measures of distinct features of SSc, with an emphasis on the dermatological manifestations and interstitial lung disease, including insights into biomarkers gained from single-cell RNA sequencing.

Robert Lafyatis

Eleanor Valenzi

This Evidence-Based Guideline presents the latest treatment recommendations for medication selection in psoriatic arthritis (PsA), covering the six clinical domains of PsA, related conditions and associated comorbidities, and reflecting important advances in the field since the previous update.

Laura C. Coates

Enrique R. Soriano

the GRAPPA Treatment Recommendations domain subcommittees

Individuals with chronic diseases that require constant medical support are particularly vulnerable during wartime and often remain so after the last shot has been fired. What consequences might the Russia–Ukraine war bring for rheumatology?
Lori Broderick

Hal M. Hoffman

Laura C. Coates

Enrique R. Soriano

Penelope Esther Palominos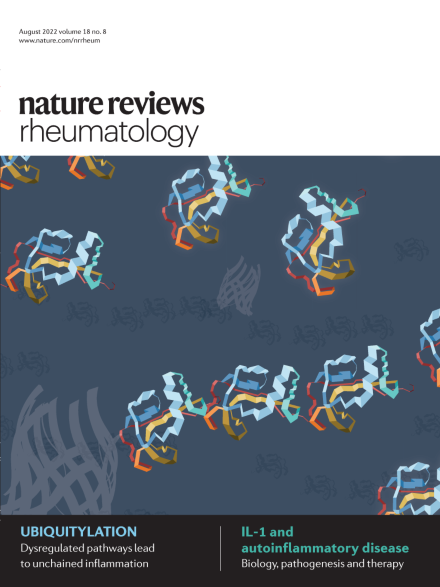 Announcements
Keep up to date with changes to the conference calendar this year and find out which meetings will be attended by the editors of Nature Reviews Rheumatology.

Finding it hard to navigate the flood of scientific literature? The Nature Reviews journals filter and highlight the most impactful research. Take a look at this animation to learn how Nature Reviews can help you stay up-to-date in your field

This online collection of News, Research, Review and Opinion from several Nature Portfolio journals contains articles with a particular focus on the pathogenesis and treatment of psoriatic disease, as well as the transition from psoriasis to psoriatic arthritis.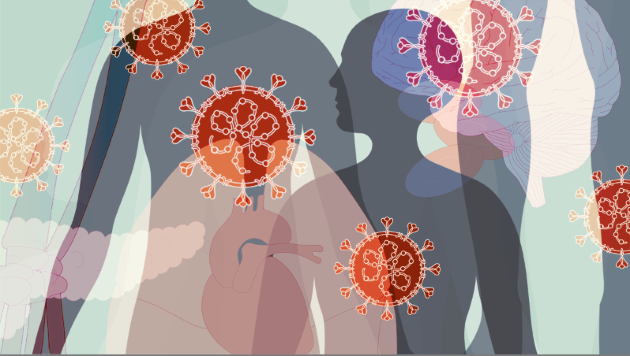 This online collection of articles from Nature Reviews Rheumatology contains Reviews, Opinion and News articles related to COVID-19, covering basic, translational and clinical aspects of COVID-19 in rheumatology as well as the impact of the pandemic on rheumatology practice and patient care.