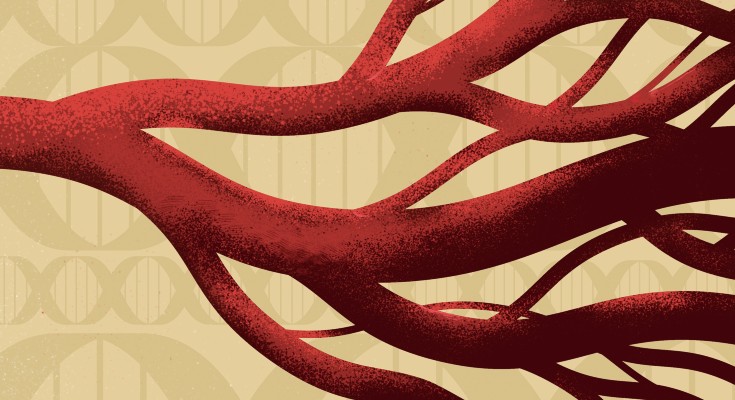 Giorgio Trivioli

Ana Marquez

Augusto Vaglio
Featured
In this Review, the authors discuss the roles of sex and gender in relation to axial spondyloarthritis. Although evidence now suggests that the disease has equal prevalence in men and women, important differences occur in phenotypes, response to therapy and outcomes.

Rachael Stovall

Irene E. van der Horst-Bruinsma

Lianne S. Gensler

New research shows that TNF can directly induce osteoclastogenesis from transforming growth factor-β (TGFβ)-primed macrophages and that knockout of TGFβ signalling limits TNF-induced arthritic bone erosion in mice, suggesting that TGFβ inhibition could enhance the effect of anti-TNF therapy in rheumatoid arthritis.

Zhenqiang Yao

Brendan F. Boyce

This Evidence-Based Guideline presents the latest treatment recommendations for medication selection in psoriatic arthritis (PsA), covering the six clinical domains of PsA, related conditions and associated comorbidities, and reflecting important advances in the field since the previous update.

Laura C. Coates

Enrique R. Soriano

the GRAPPA Treatment Recommendations domain subcommittees
Giorgio Trivioli

Ana Marquez

Augusto Vaglio

Antonios Psarras

Miriam Wittmann

Edward M. Vital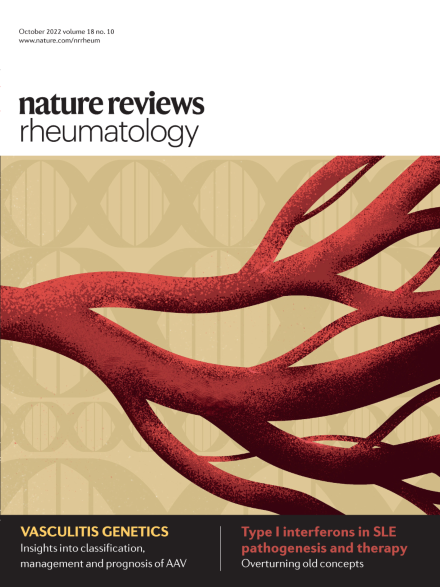 Announcements
Keep up to date with changes to the conference calendar this year and find out which meetings will be attended by the editors of Nature Reviews Rheumatology.

Finding it hard to navigate the flood of scientific literature? The Nature Reviews journals filter and highlight the most impactful research. Take a look at this animation to learn how Nature Reviews can help you stay up-to-date in your field

This online collection of News, Research, Review and Opinion from several Nature Portfolio journals contains articles with a particular focus on the pathogenesis and treatment of psoriatic disease, as well as the transition from psoriasis to psoriatic arthritis.
Results from two parallel trials suggest that withholding methotrexate only after the second dose of a COVID vaccine is safe and effective in patients with rheumatoid arthritis or psoriatic arthritis.

New research in a mouse model of osteoarthritis shows that the RNA-binding protein Lin28a is expressed in chondrocytes and limits cartilage damage by inhibition of Let-7 microRNAs.

New research suggests that the pro-inflammatory effects of TNF on rheumatoid arthritis synovial fibroblasts are mediated by extracellular sulfatase Sulf2, which could present a novel target for treatment.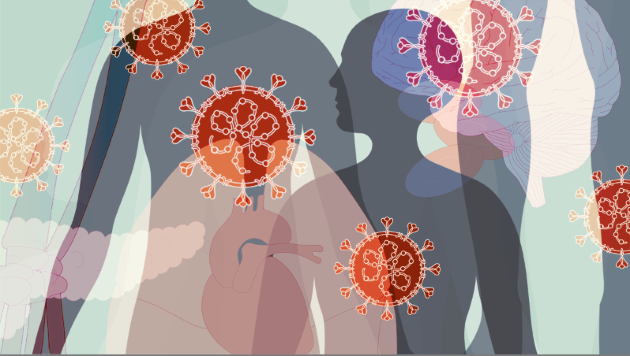 This online collection of articles from Nature Reviews Rheumatology contains Reviews, Opinion and News articles related to COVID-19, covering basic, translational and clinical aspects of COVID-19 in rheumatology as well as the impact of the pandemic on rheumatology practice and patient care.