Cristina Granziera

Tim Woelfle

Ludwig Kappos

Hans-Christoph Diener

J. Donald Easton

George Ntaios

Ai Huey Tan

Shen Yang Lim

Anthony E. Lang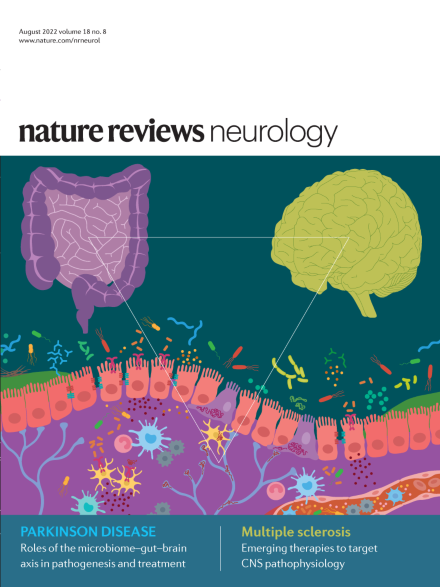 Announcements
Looking back at the impact of the pandemic on the neurology field in 2020

Finding it hard to navigate the flood of scientific literature? The Nature Reviews journals filter and highlight the most impactful research. See this animation to learn how Nature Reviews can help you stay up-to-date in your field, or visit www.springernature.com/naturereviews
Neurovascular function is altered in one form of autosomal-dominant frontotemporal dementia (FTD), according to new research.

Two research teams in China have developed new local therapy approaches that are designed to eliminate brain tumour cells while minimizing damage to the surrounding healthy tissue.

The first disease-modifying therapy for relapsing–remitting multiple sclerosis — interferon‑β 1b — was approved by the FDA in 1993. The following 25 years have seen rapid expansion of the therapeutic options as an evolving understanding of the disease has enabled development of therapies with different modes of action.