About the Editors
Chief Editor: Darran Yates ORCiD
Darran Yates was awarded his Ph.D. in neuroscience by the University of Bath, UK, where he worked with Adrian Wolstenholme on glutamate–gated chloride channels in nematodes. In July 2003, he moved to the Institute of Psychiatry, King's College London, UK, where he conducted two postdoctoral projects. The first project explored the assembly and axonal transport of neurofilaments, and was conducted in the laboratory of Christopher Miller. The second project examined binding partners of the amyloid precursor protein, and was jointly supervised by Declan McLoughlin and Christopher Miller. He joined Nature Reviews Neurology as an Associate Editor in February 2009 and became Chief Editor of Nature Reviews Neuroscience in February 2011. His main interests are molecular and cellular neuroscience.
Darran is based in London, UK.
Senior Editor: Katherine Whalley ORCiD
Katherine Whalley obtained her Ph.D. from the Institute of Child Health, University College London, UK where she worked in the laboratory of Patrizia Ferretti and carried out research into the factors determining regenerative capacity in the developing spinal cord. Katherine gained experience of research in an industrial setting at Eli Lilly & Co., where she was involved in investigating neuroprotective compounds for the treatment of Parkinson's disease. She joined Nature Reviews in January 2006, working first as a Locum Associate Editor on Nature Reviews Drug Discovery before moving to become an Associate Editor and then a Senior Editor on Nature Reviews Neuroscience. Katherine specializes in developmental, molecular and cellular aspects of neuroscience.
Katherine is based in London, UK.
Senior Editor: Sian Lewis ORCiD
Sian Lewis obtained her Ph.D. from the University of Cambridge, UK, where she worked at the Parke Davis Neuroscience Research Unit investigating the roles of neuropeptides in anxiety and pain — correlating these behaviours with changes in immediate early gene expression. In 1997, following a postdoctoral fellowship at the same organisation, Sian joined the Trends journals, first as an Assistant Editor on Trends in Neurosciences, then as Editor of Trends in Pharmacological sciences, and in 2000 was appointed Managing Editor of Trends in Neurosciences, a post she held until 2010. Her main interests are behavioural, cellular and molecular neuroscience.
Sian is based in London, UK.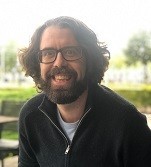 Senior Editor: Jake Rogers ORCiD
Jake Rogers obtained his Ph.D. in neuroscience from the University of Melbourne, Australia, where he worked in the laboratory of Anthony Hannon investigating how serotonergic signalling mediates cognitive and affective behavioural changes resulting from interactions with the environment. He was then awarded a postdoctoral fellowship at Imperial College London, UK, to work with Simon Schultz and help establish a real-world behavioural paradigm that detects hippocampus place cells in head-fixed rodents in vivo using 2-photon Ca2+ imaging. He gained editorial experience at the open-access publisher Frontiers after completing his fellowship. Then, in June 2021, Jake joined Nature Reviews Neuroscience as a Locum Senior Editor for 6 months, before assuming a permanent role at Nature Reviews as a member of the Cross-Journal Editorial Team in January 2022 as a Senior Editor. Jake became a part-time member of this team in July 2022 to permanently rejoin Nature Reviews Neuroscience part-time.
Jake is based in London, UK.