Featured
The Mediator complex is an important regulator of RNA polymerase II. This Review discusses recent structural insights into Mediator function and proposes a model that reconciles contradictory data on whether enhancer–promoter communication during transcription is direct or indirect.

William F. Richter

Shraddha Nayak

Dylan J. Taatjes

Sumoylation regulates thousands of proteins, many of which are nuclear. Recent studies have implicated sumoylation in liquid–liquid phase separation and assembly of nuclear bodies, and have uncovered its roles in immunity and pluripotency and links to disease, thereby opening new therapeutic avenues.
Sara Lopez-Gomollon

David C. Baulcombe

Ron Mittler

Sara I. Zandalinas

Frank Van Breusegem

Rainer Waadt

Charles A. Seller

Julian I. Schroeder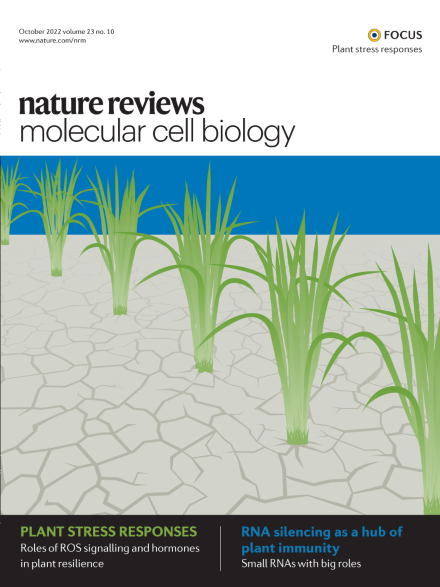 Announcements
We are thrilled to run the Nature Conference on Metabolism again this year with our colleagues at Nature Cell Biology and Nature Metabolism. The theme for this edition is metabolic communication across biological scales. Register today and contribute by submitting an abstract!

Nature Reviews Molecular Cell Biology is committed to facilitating training in peer review and to ensuring that everyone involved in our peer-review process is appropriately recognised. We have therefore joined an initiative to allow and encourage established referees to involve one early-career researcher in our peer-review process.

Are you an Early Career Researcher/New Investigator and are interested in sharing your experiences with others? NRMCB has opened a space to do just that! If you like the idea, please get in touch with us at nrm@nature.com with suggestions for potential content for this section.
This article series brings together Reviews that focus on key advances in understanding membrane biology as well as the regulation and functions of their lipid components, including their roles as bioactive molecules and their interplay with metabolism.