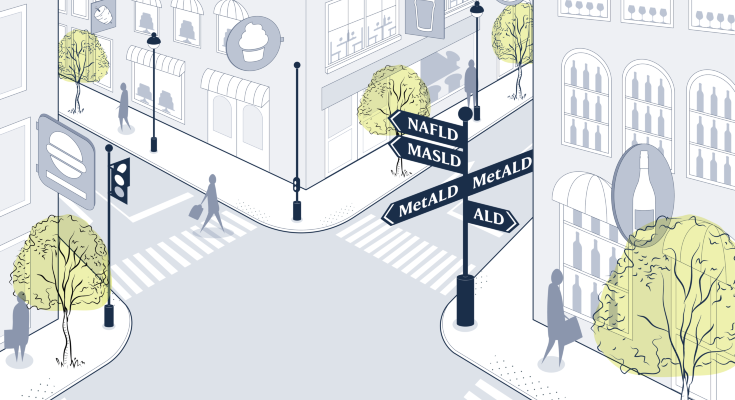 Luis Antonio Díaz

Juan Pablo Arab

Marco Arrese
Featured
Hormones released in the gut orchestrate pivotal physiological processes. In this Review, the authors present an overview of gut hormones that are involved in the regulation of metabolism, and discuss their action in the gastrointestinal system and beyond.

Rula Bany Bakar

Frank Reimann

Fiona M. Gribble

In this Review, Huang et al. discuss the current status of hepatocellular carcinoma surveillance, the remaining challenges, including the changing aetiology of liver disease, and strategies to improve the utilization and quality of surveillance.

Daniel Q. Huang

Amit G. Singal

Rohit Loomba

In this Expert Recommendation, Uhlig and colleagues review the therapeutic landscape for monogenic inflammatory bowel disease and propose recommendations for standardized reporting of clinical outcomes.

Holm H. Uhlig

Claire Booth

Aleixo M. Muise
Luis Antonio Díaz

Juan Pablo Arab

Marco Arrese

Rula Bany Bakar

Frank Reimann

Fiona M. Gribble

Daniel Q. Huang

Amit G. Singal

Rohit Loomba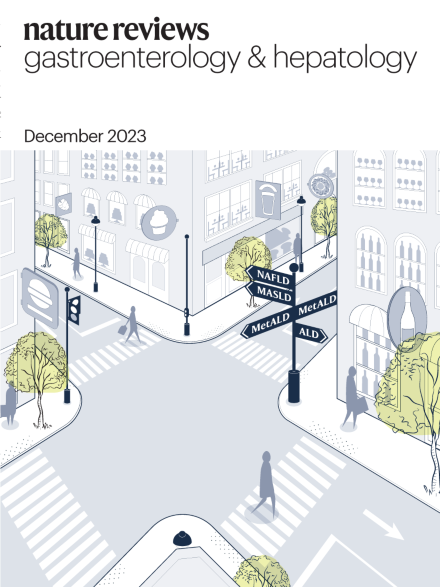 Announcements
This Collection covers articles about the pathophysiology and therapeutic implications of Liver Fibrosis.

Leading experts describe their key advances of the year. Topics covered include: IBD; IBS; pancreatic cancer; gut-brain axis; gut microbiota; NAFLD and obesity; ALD

Follow us for news about the journal and the latest updates from the gastroenterology and hepatology field.

Fuelled by increasing obesity rates, NAFLD has emerged as a leading global cause of chronic liver disease in the past few decades. Despite growing prevalence, the factors influencing NAFLD development and subsequent progression to NASH, liver fibrosis, cirrhosis and hepatocellular carcinoma are poorly understood. In this article series, Nature Reviews Gastroenterology & Hepatology explores the epidemiology of NAFLD, disease mechanisms and therapeutics, and clinical approaches to diagnosis and management.