Featured
This Review provides mechanistic and clinical insights into COVID-19 in the context of liver disease, discussing the potential underlying biology and clinical features of SARS-CoV-2 infection in patients with pre-existing liver conditions. The management of these patients is also discussed, including SARS-CoV-2 vaccination strategies.

Thomas Marjot

Gwilym J. Webb

Eleanor Barnes

Although COVID-19 is a respiratory disease and its causative agent, SARS-CoV-2, principally infects the respiratory tract, extrapulmonary manifestations are observed. This Perspective explores the gastrointestinal symptoms associated with COVID-19 and the putative underlying mechanisms, discussing experimental evidence on SARS-COV-2 gastrointestinal infection and the potential for faecal–oral transmission.

Meng Guo

Wanyin Tao

Shu Zhu

Postbiotics are emerging substances prepared from inactivated microorganisms, in contrast to probiotics, which must be administered alive. This Consensus Statement outlines a definition for the term 'postbiotics' as determined by an expert panel convened by the International Scientific Association for Probiotics and Prebiotics.

Seppo Salminen

Maria Carmen Collado

Gabriel Vinderola
Mohammad Bilal

Elizabeth S. Aby

Aline Charabaty

Raja Atreya

Britta Siegmund

Brigitta Stockinger

Kathleen Shah

Emma Wincent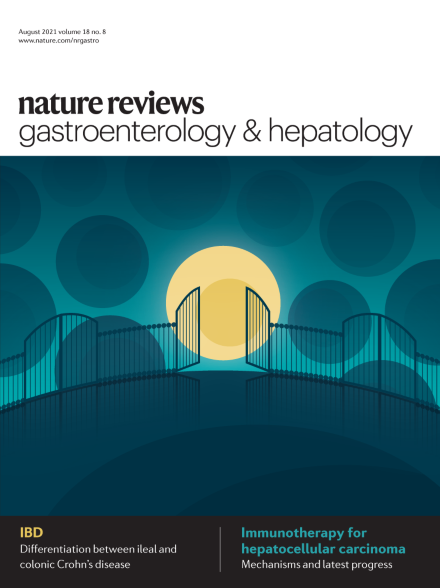 Announcements
This Focus issue highlights translational advances in pancreatic cancer research, including epidemiology and lifestyle factors, early diagnosis, metabolism and genetics.

FREE ACCESS - This Collection covers the COVID-19 pandemic and its implications for patients with gastrointestinal and liver diseases.

Follow us for news about the journal and the latest updates from the gastroenterology and hepatology field.
Declining recruitment rates in inflammatory bowel disease (IBD) trials have resulted in calls to modify the conduct of trials in IBD in order to make them more efficient and patient centred. Here, we propose a number of potential modifications.

Nurulamin M. Noor

Miles Parkes

Tim Raine

Meng Guo

Wanyin Tao

Shu Zhu

Rune M. Pedersen

Ditte S. Tornby

Thomas E. Andersen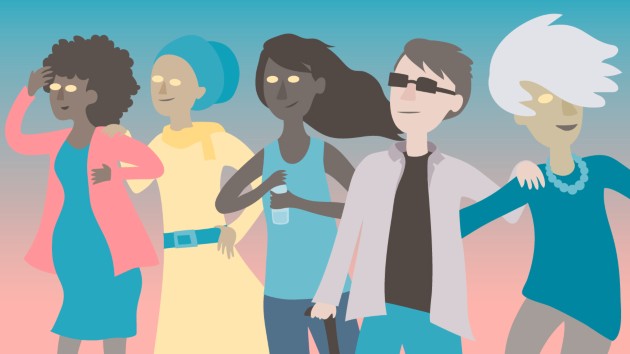 Research into women's health has suffered from historical neglect and lack of funding.