Featured
This Review provides mechanistic and clinical insights into COVID-19 in the context of liver disease, discussing the potential underlying biology and clinical features of SARS-CoV-2 infection in patients with pre-existing liver conditions. The management of these patients is also discussed, including SARS-CoV-2 vaccination strategies.

Thomas Marjot

Gwilym J. Webb

Eleanor Barnes

Although COVID-19 is a respiratory disease and its causative agent, SARS-CoV-2, principally infects the respiratory tract, extrapulmonary manifestations are observed. This Perspective explores the gastrointestinal symptoms associated with COVID-19 and the putative underlying mechanisms, discussing experimental evidence on SARS-COV-2 gastrointestinal infection and the potential for faecal–oral transmission.

Meng Guo

Wanyin Tao

Shu Zhu

Postbiotics are emerging substances prepared from inactivated microorganisms, in contrast to probiotics, which must be administered alive. This Consensus Statement outlines a definition for the term 'postbiotics' as determined by an expert panel convened by the International Scientific Association for Probiotics and Prebiotics.

Seppo Salminen

Maria Carmen Collado

Gabriel Vinderola
Beate Niesler

Stefanie Kuerten

Karl-Herbert Schäfer

Jordi Gracia-Sancho

Esther Caparrós

Rubén Francés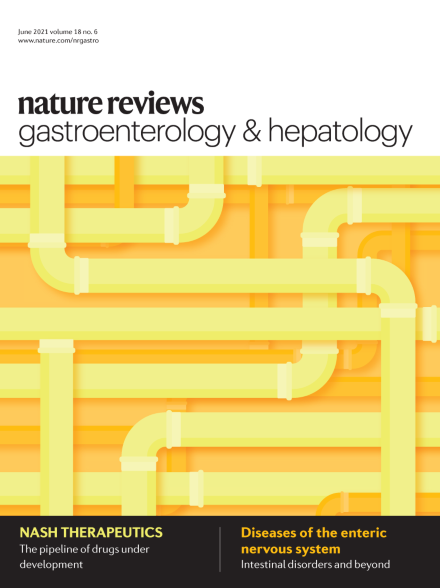 Announcements
Highlights of the research in 2020 in: NAFLD; pancreatic cancer; liver cancer; gut microbiota; IBD; gut-brain axis; intestinal stem cells; viral hepatitis; coeliac disease.

FREE ACCESS - This Collection covers the COVID-19 pandemic and its implications for patients with gastrointestinal and liver diseases.

Follow us for news about the journal and the latest updates from the gastroenterology and hepatology field.
Social media is an emerging tool for scholarship and education; however, there is limited guidance on how to incorporate social media scholarship into one's curriculum vitae. We outline the importance of recognizing gastroenterology-focused social media scholarship and present a standardized method for reporting.

Mohammad Bilal

Elizabeth S. Aby

Aline Charabaty

Pancreatic ductal adenocarcinoma (PDAC) reflects the current challenge for immuno-oncology: to develop new drugs for cancers that are resistant to current immunotherapies. Here, we argue for a need to use patients to uncover new strategies that activate anti-tumour immunity.

Luis A. Rojas

Vinod P. Balachandran

The application of single-cell RNA sequencing platforms has generated notable insights into the heterogeneity underlying pancreatic ductal adenocarcinoma (PDAC), encompassing both the neoplastic compartment and the tumour microenvironment. In this Comment, we discuss the most pertinent findings gleaned from both mouse models and human PDAC samples, as well as future opportunities.

Jincheng Han

Ronald A. DePinho

Anirban Maitra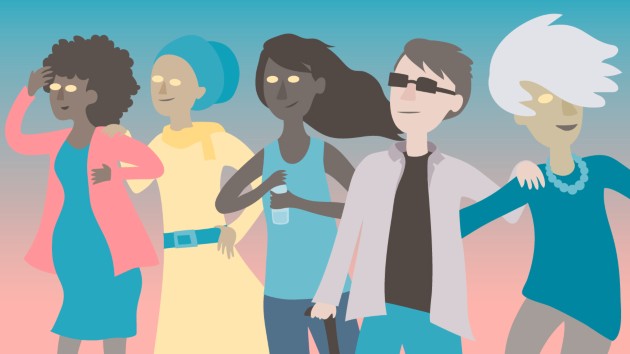 Research into women's health has suffered from historical neglect and lack of funding.