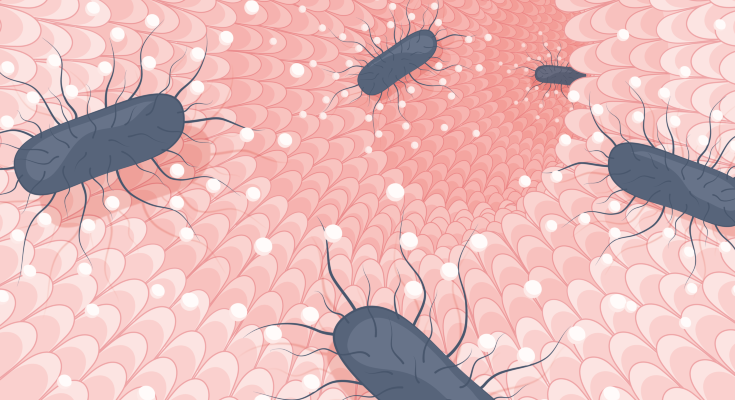 Patrice D. Cani

Clara Depommier

Willem M. de Vos
Featured
In science as in life, the language we choose to use is of great importance and power. This is particularly true in discussion of medical conditions. More care is needed to sensitively discuss diseases and patient care.

Advances in hepatitis B management are still not reaching most of the affected community. A major barrier to this translation is stigma. Research and clinical communities have a responsibility to mitigate stigma and ensure that the voices of the affected community are considered in decision-making conversations.

Diet is part of the multidisciplinary management of inflammatory bowel disease (IBD). This Review outlines a step-based approach to the dietary management of IBD, outlining the role of dietary therapy with practical insights for dietitians and clinicians.

Jessica A. Fitzpatrick

Sarah L. Melton

Emma P. Halmos
Patrice D. Cani

Clara Depommier

Willem M. de Vos

Mohammed Eslam

Hashem B. El-Serag

Jacob George

Jessica A. Fitzpatrick

Sarah L. Melton

Emma P. Halmos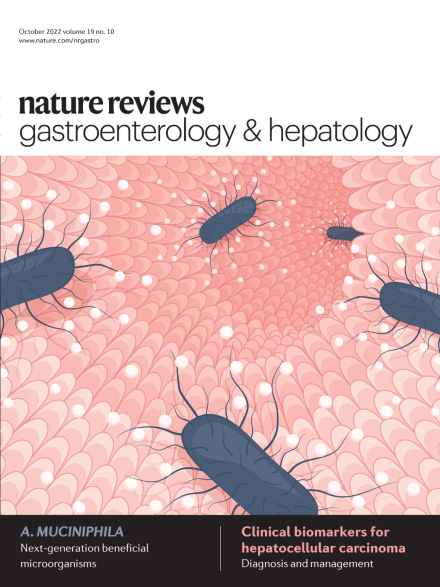 Announcements
Leading experts describe their key advances of the year. Topics covered include: IBD; liver cancer; enteric nervous system; viral hepatitis; liver fibrosis; gut mycobiota; colorectal cancer.

FREE ACCESS - This Collection covers the COVID-19 pandemic and its implications for patients with gastrointestinal and liver diseases.

Follow us for news about the journal and the latest updates from the gastroenterology and hepatology field.
Hepatitis B virus (HBV) core protein-targeting compounds are in or entering clinical development without a standardized nomenclature. We propose a naming convention for these core-targeting antiviral products to provide clarity and accelerate HBV drug development.

Fabien Zoulim

Adam Zlotnick

Harry L. A. Janssen

Despite the paucity of women in endoscopy holding leadership roles, inroads are being made as more female endoscopists are promoted within this exciting field in gastroenterology. There are many benefits from increasing diversity in the workplace, including boosting morale, minimizing gender bias, providing role models and improving patient outcomes.

Practical recommendations on achieving equitability in biomedical research can advance essential efforts to balance research representation. In this Comment, we highlight how to generate interoperable and robust datasets, engage in thoughtful partnerships with researchers across geographies and cultures, and embrace innovative opportunities to push microbiome research beyond the gut and beyond bacteria.

Ovokeraye H. Oduaran

Ami S. Bhatt

Fuelled by increasing obesity rates, NAFLD has emerged as a leading global cause of chronic liver disease in the past few decades. Despite growing prevalence, the factors influencing NAFLD development and subsequent progression to NASH, liver fibrosis, cirrhosis and hepatocellular carcinoma are poorly understood. In this article series, Nature Reviews Gastroenterology & Hepatology explores the epidemiology of NAFLD, disease mechanisms and therapeutics, and clinical approaches to diagnosis and management.