Featured
In this Review, Neurath discusses the implications of COVID-19 on immunosuppressive and biologic therapies as well as those of vaccination in gastrointestinal contexts such as inflammatory bowel disease, autoimmune hepatitis and liver transplantation.

Although fermented foods have been consumed for thousands of years, a clear definition has been lacking. This Consensus Statement outlines a definition for the term 'fermented foods' as determined by an expert panel convened by the International Scientific Association for Probiotics and Prebiotics in September 2019.

Maria L. Marco

Mary Ellen Sanders

Robert Hutkins

There is a need for effective models of care for patients with non-alcoholic fatty liver disease (NAFLD). In this Expert Recommendation, Lazarus et al. discuss seven examples of comprehensive NAFLD models of care and produce eight recommendations aimed at policy-makers and practitioners.

Jeffrey V. Lazarus

Quentin M. Anstee

Jörn M. Schattenberg
Hyoann Choi

Mrinalini C. Rao

Eugene B. Chang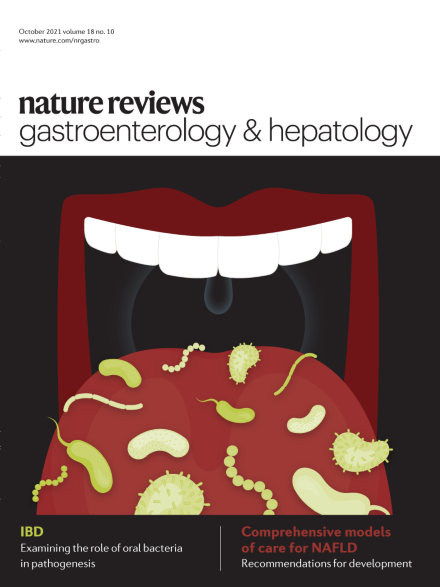 Announcements
Register for the Nature Conference on Reshaping the microbiome through nutrition. Held 17-19th November online and bringing together researchers working on the microbiome and nutrition.

FREE ACCESS - This Collection covers the COVID-19 pandemic and its implications for patients with gastrointestinal and liver diseases.

Follow us for news about the journal and the latest updates from the gastroenterology and hepatology field.
Seppo Salminen

Maria Carmen Collado

Gabriel Vinderola

José Eleazar Aguilar-Toalá

Stefania Arioli

Zhigang Zhou

Think of which expression you use: 'cirrhotic patient' or 'a patient with cirrhosis'. Nurses will pick 'a patient with cirrhosis' because their training enables an intuitive understanding of the patient as a person — more emphasis on the person is needed.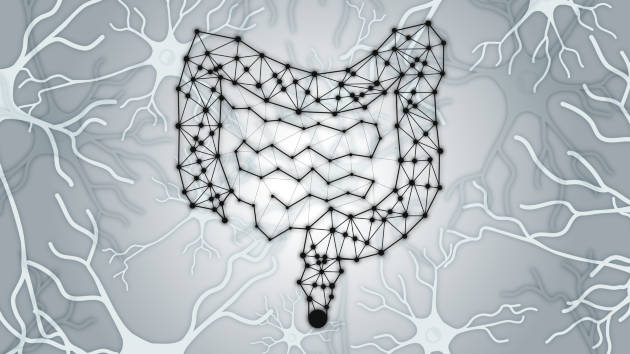 In this article series by Nature Reviews Gastroenterology & Hepatology, basic, translational and clinical topics in neurogastroenterology are explored.