About the Editors
Principal Editor
William A Carlezon Jr, PhD, Harvard Medical School, Belmont, MA USA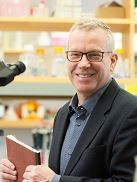 Dr. Carlezon has been the Principal Editor of Neuropsychopharmacology since 2013. Before then, he served as an Associate Editor for 6 years. He is Chief of the Basic Neuroscience Division at Harvard's McLean Hospital, and is best known for his work on the neurobiology of depression and addiction. He specializes in modeling core features of psychiatric illness in rodents, and his lab has been at the forefront of studying the role of dynorphin, the endogenous opioid, and its brain receptor (kappa-opioid receptors) in motivation and emotion. He has received numerous awards for his research, including Independent Investigator Awards from the National Alliance for Research on Schizophrenia and Depression (NARSAD), the Presidential Early Career Award for Scientists and Engineers (PECASE) from George W. Bush, the Jacob P. Waletzky Memorial Award for Innovative Research in Drug Addiction and Alcoholism from the Society for Neuroscience (SfN), and the Daniel H. Efron Award for Excellence in Research from the American College of Neuropsychopharmacology (ACNP). He is a Fellow of the ACNP and a former member of the Scientific Advisory Board of Autism Speaks.
Deputy Editors
Tony P George (Neuropsychopharmacology), University of Toronto, Toronto, ON, Canada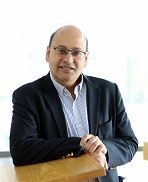 Dr. Tony George is currently Chief of the Schizophrenia Division and Medical Director of the Complex Mental Illness Program at the Centre for Addiction and Mental Health (CAMH) in Toronto, Canada. Starting in July, 2016, he will become the Chief of the Addictions Division at CAMH. He is also Professor of Psychiatry and Co-Director of the Division of Brain and Therapeutics in the Department of Psychiatry at the University of Toronto (UofT), and in the UofT Institute of Medical Sciences. His research focuses on understanding the biological basis of addiction co-morbidity (e.g. tobacco and cannabis) in serious mental illness, with a focus on schizophrenia. His research is supported by the Canadian Institutes of Health Research (CIHR) and the National Institutes of Health (NIH). He has over 200 peer-reviewed publications, and is a Fellow of the American College of Neuropsychopharmacology (ACNP). In 2007 he was appointed as Associate Editor, and since 2013 he has served as Deputy Editor of the ACNP's journal Neuropsychopharmacology.
John F Neumaier, (Neuropsychopharmacology Reviews), University of Washington, Seattle, WA, USA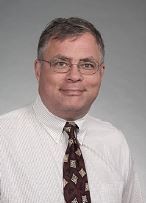 John F. Neumaier, M.D., Ph.D. graduated from Reed College and then completed his medical and doctoral degrees at the University of Washington. After completing his residency in Psychiatry at the University of Washington, he joined their faculty as an Assistant Professor in 1994, and practices at Harborview Medical Center in Seattle. He is currently Professor of Psychiatry and Pharmacology, and the Head of the Division of Psychiatric Neurosciences. Dr. Neumaier's research focuses on the study of complex emotional behaviors involving learning, motivation, and stress responses and he uses a variety of molecular, pharmacological, and behavioral strategies in rodent models including transgenic and intersectional viral vector strategies to manipulate and interrogate specific cell types in the brain. In addition to research, Dr. Neumaier has a busy inpatient and outpatient psychiatry practice and focuses on treatment resistant mood disorders using psychopharmacology, behavioral interventions, and electroconvulsive therapy.
Associate Editors
Anissa Abi-Dargham, Stony Brook University, New York, NY, USA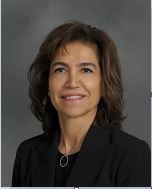 Anissa Abi-Dargham, MD, is a Professor of Psychiatry and Radiology at Columbia University, and New York State Psychiatric Institute. She is recognized internationally as an expert in the area of Imaging and Psychopharmacology. Her work focuses on the development of tools to image neurochemical alterations in the brains of patients with schizophrenia and addictions. More recently she has expanded her work into multimodal imaging to examine the functional impact of altered dopaminergic signaling on basic cognitive processes. She has received funding from NIMH, NIDA and NIAAA, as well as NARSAD, Lilly, BMS, GSK, Forest, Pierre-Fabre. In addition to her role in Neuropsychopharmacology, she is Deputy Editor for Biological Psychiatry, Past President of the Brain Imaging Council for SNM, member of: the Scientific Council for NARSAD, the Board of Directors for SIRS, the Board of Scientific Counselors to the NIMH Director, a Scientific Advisor for Schizophrenia Forum, and ACNP President.
Susanne Ahmari, University of Pittsburg, Pittsburgh, PA, USA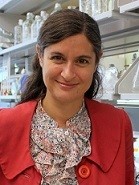 Susanne Ahmari, MD, PHD, is an Associate Professor in the Department of Psychiatry at University of Pittsburgh, and Director of the Translational OCD Laboratory. She completed her MD/PhD degree at Stanford University, and psychiatry residency and research fellowship in Affective and Anxiety Disorders at Columbia University. Dr. Ahmari's research program integrates basic neuroscience approaches and cutting-edge technology with clinical studies of OCD patients. Her lab combines optogenetics, in vivo electrophysiology, transgenic technology, in vivo microscopy, translatable behavioral measures, and human post-mortem brain studies to investigate pathophysiology underlying compulsive behaviors and anxiety. She also has active clinical collaborations to investigate the efficacy of neuromodulation-based treatments for OCD. Her ultimate goal is to identify molecular, cellular, and circuit-level changes that underlie the onset and persistence of abnormal repetitive and compulsive behaviors, and use this information to develop principled, neuroscientifically-based treatments for OCD and other related disorders. She has received numerous awards including the One Mind Rising Star Award, A.E. Bennett Award from the Society for Biological Psychiatry, McKnight Scholar Award, and Breakthrough Award from the International OCD Foundation. Her work is currently supported by grants from the NIMH, Brain Research Foundation, Klingenstein-Simons Foundation, One Mind Foundation, and IOCDF.
Arthur Brody, University of California San Diego, San Diego, CA, USA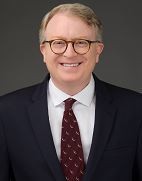 Arthur L. Brody, M.D., is a Professor-in-Residence at the University of California at San Diego (UCSD) and Medical Director of the Smoking Cessation Programs at the VA San Diego Healthcare System. Dr. Brody completed his undergraduate studies at Vassar College in 1986 and subsequently received his M.D. from Tufts University School of Medicine. He then completed psychiatry residency and a postdoctoral fellowship in psychiatric research at the University of California at Los Angeles, where he remained on faculty until moving to UCSD in 2016. His research career focuses on molecular brain imaging and treatment of addiction. In this context, his group has used positron emission tomography scanning to examine the effect of cigarette smoking on glucose metabolism, dopamine receptor availability, nicotinic acetylcholine receptor availability, and a marker for neuroinflammation. He is a Distinguished Fellow of the American Psychiatric Association and Fellow of the American College of Neuropsychopharmacology.
Stan Floresco, University of British Columbia, Vancover, BC, Canada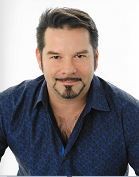 Dr Floresco is a full professor in the Department of Psychology at the University of British Columbia. He obtained his Ph.D. in 2000 from the University of British Columbia and engaged in post-doctoral studies at the University of Pittsburgh until 2003. His research interests focus on neural circuits that facilitate different forms of learning and cognition, with a particular interest in the interactions between different brain regions within the mesocorticolimbic dopamine system that facilitate cognitive processes, such as behavioural flexibility, cost/benefit decision making and reward-related learning. A complementary aspect of his work deals with modelling dysfunction in these brain circuits and corresponding impairments in different forms of cognition associated with different diseases, such as stimulant addiction, schizophrenia and depression.
Markus Heilig, Linköping University, Linköping, Sweden, USA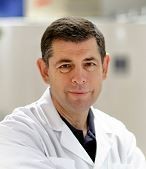 Markus Heilig received his MD and PhD from Lund University, Sweden, 1986 and 1989, resp. His early work identified anti-stress actions of neuropeptide Y. He was a post-doc at The Scripps Research Institute, La Jolla, CA 1990 - 1992. Upon returning to Sweden and completing clinical training in psychiatry, he served at the Karolinska Institute, Stockholm, Sweden, in various clinical and academic leadership capacities until 2004. At this time he became the chief of intramural clinical and translational research at the National Inst on Alcohol Abuse and Alcoholism. Heilig's research is centered on regulation of negative effect, as it applies to affective, anxiety and addictive disorders. Current efforts are focused on identifying novel mechanisms for pharmacotherapy of addiction, and developing these from preclinical target discovery and validation to early human proof-of-concept trials. Currently pursued targets include systems involved in stress- and negative effect such as neurokinins, nociceptin, glutamate and cannabinoids.
Sheena Josselyn, University of Toronto/ Hospital for Sick Children, Toronto, ON, Canada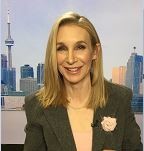 Sheena Josselyn is a Senior Scientist in the Neurosciences & Mental Health program at The Hospital for Sick Children (SickKids) and an Associate Professor of Psychology and Physiology at the University of Toronto in Canada. She holds a Canada Research Chair and is an EJLB Scholar. Her undergraduate degrees and Master's degree in Clinical Psychology were granted by Queen's University in Kingston (Canada). Sheena received a PhD in Neuroscience/Psychology from University of Toronto with Franco Vaccarino. She conducted post-doctoral work with Mike Davis (Yale) and Alcino Silva (UCLA). To unravel the molecular, cellular and circuit processes that underlie memory, her lab uses a multidisciplinary approach that focuses on mice and attempts to translate these basic findings into humans. Dr. Josselyn received the Innovations in Psychopharmacology Award from the Canadian College of Neuropsychopharmacology (CCNP) and the Effron Award from the American College of Neuropsychopharmacology (ACNP).
Keri Martinowich, (Social Media), Lieber Institute for Brain Development, Baltimore, MD, USA


Keri Martinowich is a Lead Investigator at the Lieber Institute for Brain Development and an Associate Professor in the Departments of Psychiatry and Neuroscience at Johns Hopkins University School of Medicine. Current work in her laboratory focuses on understanding molecular and genetic mechanisms that contribute to risk for neuropsychiatric disorders with the goal of informing development of novel treatments. Dr. Martinowich received a B.A. in International Relations from the George Washington University and a Ph.D. in Neuroscience from the University of California, Los Angeles (UCLA). Following her graduate thesis work, she conducted translational research in neuropsychiatry as a postdoctoral research fellow at the National Institute of Mental Health. She then joined the faculty at Johns Hopkins and the Lieber Institute for Brain Development where she oversees a research group that takes a cross-species, intersectional approach to study how programs of gene expression in defined populations of cells contribute to circuit function and control of behaviors that are relevant for neuropsychiatric disorders. The lab uses genetic manipulation and viral transgenesis in combination with molecular, cellular and systems-level techniques in animal models, and integrate these data with cell- and circuit-specific transcriptomic studies in the postmortem human brain and human induced pluripotent stem cell models.
Francis J. McMahon, NIMH-IRP, NIH, Bethesda, MD, USA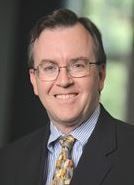 Francis J. McMahon serves as Chief of the Human Genetics Branch within the Intramural Research Program at the National Institute of Mental Health. He is also an Adjunct Professor of Psychiatry at the Johns Hopkins University School of Medicine. His research is aimed at discovering and characterizing genes involved in mood and anxiety disorders, so that better methods of diagnosis and treatment can be developed. He is past President of the International Society of Psychiatric Genetics, where he chairs the committee charged with formulating recommendations for clinical genetic testing in psychiatry. His work has been recognized by many honors and awards, including the Colvin Prize for Outstanding Achievement in Mood Disorders Research.
Lisa M Monteggia, Vanderbilt Brain Institute, Dallas, TX, USA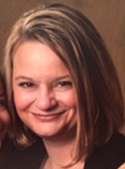 Dr. Lisa Monteggia is a Professor in the Department of Neuroscience and holds the Ginny & John Eulich Professorship at UT Southwestern Medical Center. Her lab focuses on the role of the molecular and cellular basis of neural plasticity as it pertains to neuropsychiatric disorders. She is working to elucidate the mechanisms underlying antidepressant efficacy. She is also studying the role of MeCP2, the gene linked to Rett syndrome, on synaptic plasticity and behavior. Dr. Monteggia received a B.S. and M.S. from the University of Illinois at Urbana-Champaign. She then worked in a pharmaceutical company where she concurrently attended Chicago Medical School receiving a Ph.D. in Neuroscience, working with Dr. Marina Wolf. She then moved to Yale University to work with Dr. Eric Nestler in the area of molecular psychiatry. She later joined the Department of Psychiatry at UT Southwestern as an Assistant Professor. Dr. Monteggia has received numerous awards including the Daniel X. Freedman Award from NARSAD, the Rising Star Award from IMHRO, and the Daniel H. Efron Award for outstanding basic/translational research by ACNP.
K. Luan Phan, The Ohio State University, Wexner Medical Center, Columbus, OH, USA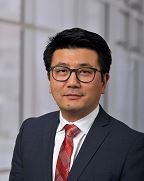 K. Luan Phan, M.D., is the Charles F. Sinsabaugh Professor and Chair of the Department of Psychiatry and Behavioral Health at The Ohio State University College of Medicine and Wexner Medical Center. Dr. Phan completed his undergraduate studies, medical school, psychiatry residency and research fellowship at the University of Michigan. His research takes an affective-cognitive neuroscience and neuropsychopharmacological approach to elucidate normal brain function and the pathophysiology of depression, anxiety, stress/trauma and addiction, and to innovate treatment strategies. He has over 245 peer-reviewed publications and is a Fellow of the American College of Neuropsychopharmacology.
Yavin Shaham, IRP/NIDA/NIH, Baltimore, MD, USA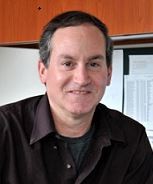 Yavin Shaham received his B.S. from the Hebrew University, Jerusalem, Israel. He then received his Ph.D. from the Uniformed Services University of the Health Sciences, Bethesda, Maryland, USA. His postdoctoral training was at Concordia University. He is currently a Branch Chief and Senior Investigator at the Intramural Research Program of NIDA in Baltimore, MD. He and his lab members study the neurobiological mechanisms of relapse to drugs of abuse, as assessed in rat models.
Kathryn Cunningham (Hot Topics), University of Texas Medical Branch, Galveston, TX, USA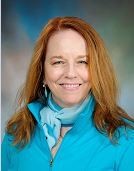 Kathryn A. Cunningham, Ph.D., is the Chauncey Leake Distinguished Professor of Pharmacology, Director of the Center for Addiction Research and Vice Chair of the Department of Pharmacology and Toxicology at the University of Texas Medical Branch at Galveston. Her cross-disciplinary team is focused on neuropsychiatric disorders and engages chemists, cell biologists and clinical scientists to shepherd novel molecular targets toward improved therapeutics for these disorders. Funded by NIH for 25 years, Dr. Cunningham has mentored 40+ investigators and has generated seminal observations, new technologies and patents which are described in 120+ peer-reviewed publications and 25+ reviews and book chapters. She is a Fellow in the American College of Neuropsychopharmacology and has served on multiple committees (Education and Training, Ethics, Membership, Nominating, Women's Task Force), most recently chairing the Membership Committee. Her role as Associate Editor of Neuropsychopharmacology includes solicitation and editorial oversight of Hot Topics submissions to the journal.
Former Editors
J.C. Gillin, 1987-1993
R.D. Ciaranello, 1994
H.Y. Meltzer, 1994-1998
H.C. Fibiger, 1995-1998
R.H. Lenox, 1999-2001
C.B. Nemeroff, 2002-2006
J.H. Meador-Woodruff, 2007-2012