About the Editors
Editor-in-Chief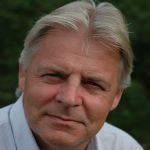 Thomas Elmqvist, PhD
Professor of Natural Resource Management
Stockholm University
Stockholm, Sweden

Thomas Elmqvist has a long history of research on several dimensions of global urbanization processes, including analysing linkages between sustainable urbanization, resilience and transformations. He has lead several international projects, such as "Cities and Biodiversity project" developed together with several UN bodies focusing on global urbanization and how this may influence land use change, biodiversity and ecosystem services. Recently he also led the Future Earth global project "Urban Planet."
Learn more about Thomas in our brief Q&A.
Associate Editors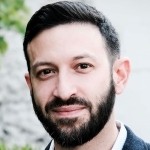 Michele Acuto, PhD
Professor, Director, Connected Cities Lab
University of Melbourne
Melbourne, Australia

Michele is also a senior fellow of the Chicago Council on Global Affairs and lead cities expert for the Botnar Foundation, working on the challenges of international urban development. He has taught and researched at University College London, University of Oxford, National University of Singapore and University of Canberra at the intersection of urban science and international relations, with extensive collaborations with city networks and UN agencies involved in linking cities internationally. Night time, garbage and pandemics are his design/planning studio practices at the Melbourne School of Design.
Learn more about Michele in our brief Q&A.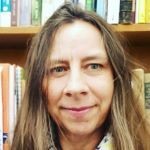 Pippin Anderson, PhD
Senior Lecturer, Dept. of Environmental and Geographical Science
University of Cape Town
Cape Town, South Africa

Pippin M.L. Anderson is a plant ecologist who is interested in socially-informed ecologies and in recent years has focused her research on the ecology in and of cities. Her research is informed by her geography and primarily looks at the ecology of African cities and biodiversity in cities.
Learn more about Pippin in our brief Q&A.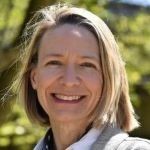 Larissa Larsen, PhD
Associate Professor of Urban and Regional Planning
University of Michigan
MI, USA

Larissa Larsen, PhD, is an environmental planner and landscape architect. Her research explores environmental health and sustainability concerns related to urban climate and water systems. Recently, Larsen expanded the comparative scope of her research to include some cities in Sub-Saharan Africa. Larsen is originally from Canada and has a passion for native plants.
Learn more about Larissa in our brief Q&A.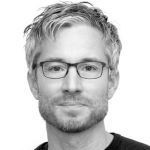 Timon McPhearson, PhD
Director, Urban Systems Lab, Associate Professor of Urban Ecology
The New School
NY, USA

Dr. Timon McPhearson is an urban ecologist with expertise in urban ecosystem services, nature-based solutions and resilience to climate change in cities. He is also an Associate Research Fellow at Stockholm Resilience Centre and Senior Research Fellow at the Cary Institute of Ecosystem Studies. As an IPCC Lead Author he focuses on developing pathways for urban adaptation and resilient futures in cities. In 2019 he was awarded the Sustainability Science Award and the Innovation in Sustainability Science Award by the Ecological Society of America.
Learn more about Timon in our brief Q&A.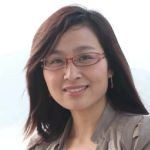 Xiaoling Zhang, PhD
Associate Professor, Dept. of Public Policy
City University of Hong Kong
Hong Kong, China

Xiaoling Zhang's research focuses on sustainability science and resource management, and political economics of environmental studies and energy studies. She also works predominantly with macro-level dynamics in sustainable urbanization, regional and neighborhood change, land use change, urban socio-spatial restructuring, informal and formal policy regime, governance and the interactions between them. In addition, Dr Zhang is one of the special recognition diplomas' awardees for the 35th World Cultural Council.
Learn more about Xiaoling in our brief Q&A.
Editorial Board Members
Rimjhim Aggarwal, Arizona State University, USA
Xuemei Bai, Australian National University, Australia
Osman Balaban, Middle East Technical University, Turkey
Eugenie L. Birch, University of Pennsylvania, USA
Harriet Bulkeley, Durham University, UK
Andrea Antonio Caragliu, Polytechnic University of Milan, Italy
Richard Dawson, Newcastle University, UK
Martin De Jong, Delft University of Technology, Netherlands
Theodore Endreny, SUNY College of Environmental Science and Forestry, USA
Billie Giles-Corti, RMIT University, Australia
Gro Sandkjær Hanssen, Oslo Metropolitan University, Norway
Ralph Horne, RMIT University, Australia
Steffen Lehmann, University of Nevada, Las Vegas, USA
Marcelo Miguez, Federal University of Rio de Janeiro, Brazil
Mark R. Montgomery, Stony Brook University, USA
Susan Parnell, University of Bristol, UK
Zarina Patel, University of Cape Town, South Africa
Anu Ramaswami, Princeton University, USA
Rob Raven, Monash University, Australia
Aromar Revi, Indian Institute for Human Settlements, India
Karen Seto, Yale University, USA
David Simon, Chalmers University of Technology, Sweden
Deborah Sunter, Tufts University, USA
Puay Yok Tan, National University of Singapore, Singapore
Azime Tezer, Istanbul Technical University, Turkey
Josefin Wangel, Swedish University of Agricultural Sciences, Sweden
Nature Research
Managing Editor: Bo Liu, PhD
Editorial Director, Physical Sciences, Community Journals, NPJs: David Gevaux, PhD
Peer Review Assistants: Priyanka De, Ayesha Pathan
Editorial Assistants: Rosie Tobutt and Caterina Timu
Senior Editorial Assistant: Molly Jiang
Editorial Assistant Supervisor: Yasmin Esmaeili
Editorial Administration Manager: Colm Pollard
Publisher/Head of Outreach and Partnerships EMEA: Warren Raye, PhD
Director, Strategic Partnerships Americas & Global NPJs: Andrea Macaluso
Assistant Production Editor: Annabelle Topliss
Production Editors: David Pentney and Annika Jesse
Senior Production Editor: Jessica Hart
Managing Production Editor: Kate Neil
Operations and Partnerships Manager: Esther Trinh
Associate Marketing Manager: Madison Poe
Senior Marketing Manager: Heather Dunphy
Head of Researcher Experience: Katherine Arundell
VP Editorial, Nature Research and Community Journals: Meredith LeMasurier, PhD
VP Commercial, Nature Research Group: Andrew Douglas
Chief Editorial Advisor, Nature Research: Magdalena Skipper, PhD