5 questions with our new co-Editor-in-Chief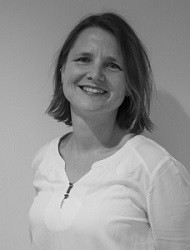 Get to know our new co Editor-in-Chief, Prof. Nienke van Atteveldt, as she answers 5 questions about her research and experience and shares her thoughts about becoming involved with the journal.
What is your research background?
I did my PhD in cognitive neuroimaging (Maastricht University), studying how the brain integrates spoken and written language when we read or learn to read. After my PhD I spent a couple of years in New York (Columbia University) to investigate how the brain adapts its processing to the current context and behavioral goal. Back in the Netherlands, I moved to the field of Mind, Brain and Education, to do research at the intersection of developmental cognitive neuroscience, psychology and education.
What is your current research focused on?
The big question in my current research is how children can become motivated and resilient learners. To solve the puzzle of motivation and resilience in the school context, it is important to integrate research at different levels of analysis. Learning in the complex school setting cannot be reduced to just one single level. The neurobiology of learning is one level of importance, but at school it is never 'one isolated brain' learning 'one isolated skill'. Learning processes at the neurobiological level are shaped by a child's individual learning history, beliefs and goals, but also by their social environment (peers, parents).
What has been your biggest challenge and your greatest achievement in your career so far?
Doing interdisciplinary research is always very challenging. Different fields have different traditions and terminology, and journals have their specific procedures and expectations. This is exactly why I strongly believe interdisciplinary journals, such as npj Science of Learning, are so important to bring together streams of research that otherwise remain in their own silos.
The greatest achievement is my recent appointment to full professor on the chair 'Neuroscience and Society: Mind, Brain and Education' at the Vrije Universiteit (VU) Amsterdam. This research chair gives me the freedom to keep combining approaches and perspectives, and to further our understanding of children's learning, and of how we can do research that contributes to making learning in school fun and rewarding for all children.
What are you most looking forward to in your role as co Editor-in-Chief?
As I mentioned above, I highly value interdisciplinary journals. Npj Science of Learning has great potential to bring together research, ideas and discourse about learning from all possible angles. I very much look forward to facilitating this synthesis as co Editor-in-Chief.
How will you steer the development of npj Science of Learning?
We have recently broadened the scope of the journal, and this increases opportunities for interdisciplinary dialogue. This can be realised either directly in Collections, Reviews and Perspectives, or more indirectly by publishing empirical research on different aspects of learning. One goal is to steer the journal into an even more diverse readership, to allow this second route to enable many researchers to be exposed to research outside of their own direct field, which is very important.