About the Editors
Principal Editor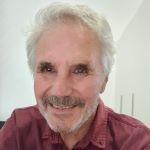 Prof. Robin Emsley
Professor in Psychiatry in Faculty of Medicine and Health Sciences
Sarah Turoff Endowed Chair in Schizophrenia Research
University of Stellenbosch, Cape Town, South Africa

Robin Emsley is a Professor in Psychiatry in Faculty of Medicine and Health Sciences at University of Stellenbosch, Cape Town, South Africa. He holds the Sarah Turoff Endowed Chair in Schizophrenia Research. He holds Doctoral degrees in Medicine and in Science for studies in schizophrenia. His main interests are in the clinical, neurobiological and pharmacological aspects of schizophrenia.
Associate Editors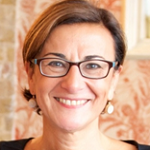 Professor Paola Dazzan, MD, PhD
Department of Psychosis Studies
King's College London
London, UK

Dr Dazzan's main area of interest is the application of brain imaging to the study of the early stages of psychosis, and the relationship between brain, other biological risk factors for psychosis and the biological effects of antipsychotics. She uses techniques, such as structural and functional imaging and diffusion tensor imaging to explore the role of the neurological abnormalities in schizophrenia and the presence of brain changes and their progression in psychosis. She is also currently using multimodal imaging longitudinally to establish neuroimaging biomarkers that can be used as predictors of treatment response to antipsychotic drugs in patients at the first episode of a psychosis.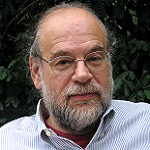 Professor Ariel Y. Deutch, PhD
James G. Blakemore Professor of Psychiatry and Professor of Pharmacology
Vanderbilt University Medical Center
TN, USA


Dr Deutch's primary efforts revolve around the function and dysfunction of forebrain dopamine systems, primarily in schizophrenia and in Parkinson's disease. In particular there are ongoing efforts to understand the loss of dendritic spines on certain prefrontal cortical pyramidal cells and what features explain the differential vulnerability of various populations of prefrontal pyramidal cells to spine loss. Among these studies of the prefrontal cortex, including the orbitofrontal cortex, are investigations of the role of microglial cells in selective pruning of spines during adolescence.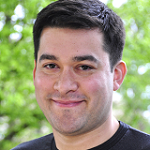 Professor Daniel Martins-de-Souza, PhD
Institute of Biology
University of Campinas (UNICAMP)
Campinas, Brazil

Dr Martins-de-Souza is founding member of the Brazilian Society of Proteomics and part of the board of the Brazilian Society of Mass Spectrometry and Human Proteome Organization (HUPO). Daniel founded the Laboratory of Neuroproteomics funded by the São Paulo Research Foundation (FAPESP) via a Young Investigator Grant. Daniel's lab employs proteomic tools to investigate molecular mechanisms involved in psychiatric disorders and the identification of potential biomarkers.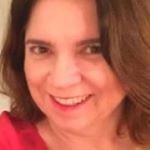 Cheryl M. Corcoran, MD
Associate Professor of Psychiatry
Program Leader in Psychosis Risk
Icahn School of Medicine in Mount Sinai, New York, NY
Cheryl Corcoran is Associate Professor and Program Leader in Psychosis Risk at the Icahn School of Medicine at Mount Sinai. Dr. Corcoran's area of expertise is in early psychosis. Dr. Corcoran co-developed the SIPS/SOPS and founded two prospective psychosis risk cohort studies, first at Columbia and now at Mount Sinai. She has authored >50 manuscripts on psychosis risk (> 40 first- or last-authored), encompassing natural language processing (NLP), sensory processing (auditory/visual/olfactory), social cognition, neuroimaging, clinical correlates, cannabis/stress exposures, nosology, ethics/stigma, clinical trials and services. She found that a main predictor of psychosis outcome in CHR individuals is severity of attenuated thought disorder, both at baseline and as a persistent trajectory.
Editor Emeritus
James H. Meador-Woodruff, MD
University of Alabama at Birmingham
AL, USA
Editorial Board Members
André Aleman, PhD
University of Groningen
Groningen, Netherlands
Celso Arango, MD, PhD
Hospital General Universitario Gregorio Marañón, CIBERSAM/Universidad Complutense
Madrid, Spain
Kristen Brennand, PhD
Icahn School of Medicine at Mount Sinai
New York, New York, USA
Peter F. Buckley, MD
Virginia Commonwealth University Health System
Richmond, Virginia, USA
Cheryl M. Corcoran, MD
Icahn School of Medicine at Mount Sinai
NY, USA
Michael Davidson, MD
Tel Aviv University
Tel Aviv, Israel
Lynn E. DeLisi, MD
VA Boston Healthcare System
Harvard Medical School
Boston, Massachusetts, USA
Kim Q. Do, PhD
Lausanne University Hospital
Lausanne, Switzerland
Enrico Domenici, PhD
Centre for Integrative Biology, University of Trento
Trento, Italy
Erica Duncan, MD
Emory University School of Medicine
Atlanta, Georgia, USA
Robin Emsley, MD, PhD
University of Stellenbosch
Cape Town, South Africa
Anthony Grace, PhD
University of Pittsburgh
Pittsburgh, Pennsylvania, USA
René S. Kahn, MD, PhD
University Medical Center Utrecht
Utrecht, Netherlands
Kiyoto Kasai, MD, PhD
Graduate School of Medicine, The University of Tokyo
Tokyo, Japan
James Kennedy, MD
CAMH, University of Toronto
Ontario, Canada
Jun Soo Kwon, MD, PhD
Seoul National University College of Medicine
Seoul, Republic of Korea
Adrienne C. Lahti, MD
University of Alabama at Birmingham
Birmingham, Alabama, USA
Stephen R. Marder, MD
Semel Institute for Neuroscience at UCLA and VA Desert Pacific Mental Illness Research, Education, and Clinical Center
Los Angeles, California, USA
Patrick McGorry, MD, PhD
Orygen: National Centre for Excellence in Youth Mental Health and University of Melbourne
Melbourne, Australia
Holly Moore, PhD
Columbia University
New York, New York, USA
Robin M. Murray, MD, PhD
King's College London
London, UK
Panos Roussos, MD, PhD
Icahn School of Medicine at Mount Sinai
New York, New York, USA
Akira Sawa, MD, PhD
Johns Hopkins University School of Medicine
Baltimore, Maryland, USA
Cynthia Shannon Weickert, PhD
University of New South Wales
Sydney, Australia
Dame Til Wykes, PhD
King's College London
London, UK
Alison Yung, MD, PhD
The University of Manchester
Manchester, UK