About the Editors
Editor-in-Chief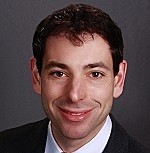 Trever Bivona MD, PhD
Prof. of Medicine and Cellular and Molecular Pharmacology
University of California, San Francisco
CA, USA


Dr. Bivona is a laboratory-based physician scientist at the University of California, San Francisco. He is a cancer biologist who leads a research program focused on signal transduction and cancer genetics and the molecular basis of tumor initiation, progression, and drug resistance. A major area of interest is the function and therapeutic targeting of oncogenic receptor tyrosine kinases and RAS. The goal of this research program is to understand the regulatory principles underlying cancer cell signaling and tumor evolution to improve cancer therapy and patient survival. He is an elected member of the American Society for Clinical Investigation.
Associate Editors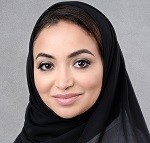 Malak Abedalthagafi, MD, PhD
Deputy Director, Assoc. Research Professor
King Abdulaziz City of Science and Technology
Riyadh, Saudi Arabia

Dr Abedalthagafi is an American board-certified physician-scientist in Clinical Pathology, Anatomical Pathology, Neuropathology, and Molecular Genetics Pathology. She is also the Chair of the Genomics Research Department at King Fahad Medical City. Her research has contributed to advances in molecularly targeted approaches for meningioma and pediatric glioblastoma. Her lab focuses on the intersection between pediatric cancer, familial cancer predisposition syndromes, cancer genomics and therapeutic intervention.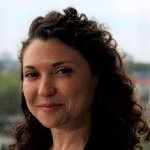 Leila Akkari, PhD
Group Leader
Netherlands Cancer Institute, Oncode Institute
Amsterdam, The Netherlands


Dr. Akkari's main focus of her research is to understand and target the dynamic changes in the tumor microenvironment that are associated with cancer malignancy, with a particular interest in macrophages, a highly plastic and heterogenous immune cell type in solid cancers. Her lab uses a plethora of murine models of cancers to develop and test microenvironment-targeted drugs in a stage-dependent and population-dependent manner.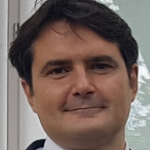 Pedro Ballester, PhD
Group Leader
French National Institute of Health and Medical Research
Marseille, France


Dr. Ballester heads a team in Machine Learning for Precision Oncology and Drug Design at INSERM. His research interests include the development and application of computational approaches for drug response prediction and pharmaco-omics modeling. Prior to joining INSERM in October 2014, he completed a PhD in Imperial College London and held several postdoctoral fellowships at the University of Oxford, the University of Cambridge and the European Bioinformatics Institute in the UK.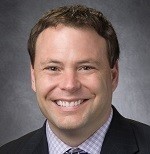 Matthew Gubin, PhD
Asst. Professor of Immunology
The University of Texas MD Anderson Cancer Center
Houston, Texas, USA

The main emphasis of Dr. Gubin's research is to define the antigenic targets of tumor-specific T cells and better understand how T cells recognize and either eliminate cancer or fail to control tumor growth in response to cancer immunotherapy. By combining preclinical genetically engineered mouse models with analysis of human patient samples by high dimensional approaches including single-cell RNA sequencing and mass cytometry by CyTOF, his lab is focused on developing effective combinatorial immunotherapies targeting tumor-specific mutant neoantigens in both primary and metastatic cancer.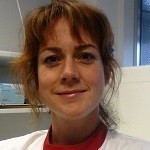 Clare Turnbull, MD PhD MA MSc MRCP MFPH
Prof. of Genomics, Queen Mary University of London
Senior Researcher, Institute of Cancer Research, London
London, UK

Dr. Turnbull is a UK academic clinician in the field of cancer susceptibility genomics. She also serves as Honorary Consultant in Clinical Cancer Genetics and in Public Health Medicine for the NHS Trust, and Public Health England, respectively. Her research focuses on identification, characterisation and clinical testing implementation of genomic factors related to cancer susceptibility. She has lead the largest recruitment study of testicular germ cell tumour (TGCT) in the world, and her group has identified the majority of common and rare susceptibility variants for TGCT.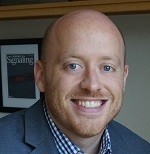 Kris C. Wood, PhD
Assoc. Prof. Pharmacology and Cancer Biology
Duke University
NC, USA

Dr. Wood is a cancer biologist who leads a research program that leverages tools from pharmacology, genomics, and cell signaling to define principles that underlie the design of effective precision anticancer therapeutics. Major research interests include the use of functional genomics approaches to define therapeutic strategies to circumvent resistance and elucidate mechanisms of cell death regulation in cancer. Collectively, these studies are leading to both fundamental new insights into the core survival circuitry operating in defined human tumor subsets as well as novel translational therapeutics.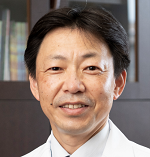 Seiji Yano, MD, PhD
Prof. of Respiratory Medicine
Kanazawa University
Kanazawa, Japan

Dr. Yano is also a translational thoracic medical oncologist and Vice President of Kanazawa University Hospital. Dr. Yano's research combines laboratory based studies, with translational research and clinical trials of molecular targeted therapy in lung cancer patients. His main research interest is the understanding molecular mechanisms of resistance and tolerance to targeted therapy. Dr. Yano is also in the process of developing novel therapeutics to treat the targeted drug resistant lung cancer in the investigator initiated trials.
Advisory Editor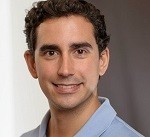 Javier Carmona, PhD
New York, NY
Dr. Carmona started his studies at the University of Navarra and received a degree in Biology from the Autonomous University of Madrid. In 2013, he obtained his Ph.D. after working in Manel Esteller's Cancer Epigenetics and Biology Program in Barcelona. Javier continued his research as a postdoctoral fellow in the group of José Baselga at the Memorial Sloan Kettering Cancer Center in New York, where he studied the mechanisms of resistance to therapy in patients with breast cancer. In 2016 he joined Nature Medicine where is currently a Deputy Editor. Javier has been Consulting Editor on npj Precision Oncology since February 2020.

Founding Editor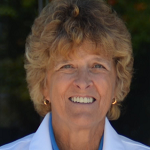 Ann M. Bode, PhD
Interim Executive Director
The Hormel Institute, University of Minnesota
MN, USA

Dr. Ann M. Bode is the co-leader of Molecular and Cellular Biology research sections at The Hormel Institute, University of Minnesota. Previously, Dr. Bode ran a research program specializing in biomarker discovery and research focusing on the role of reactive oxygen species and antioxidants in chronic diseases, including cancer and diabetes. Her current research is focused on molecular and cellular mechanisms of cancer development and the identification of biomarkers that could determine whether a certain drug will be effective for preventing or treating cancer. She is a member of the Masonic Cancer Center, American Society of Clinical Oncology, American Association for the Advancement of Science and American Association for Cancer Research.
Editorial Board Members
Carlos L. Arteaga, MD
Vanderbilt-Ingram Cancer Center, Vanderbilt University
Nashville, Tennessee, USA
Aditya Bardia, MD
Harvard Medical School
Boston, Massachusetts, USA
Andrew Biankin, PhD
University of Glasgow
Glasgow, Scotland
Powel H. Brown, MD, PhD
The University of Texas MD Anderson Cancer Center
Houston, Texas, USA
Prof. Carlos Caldas
Cancer Research UK Cambridge Institute
Cambridge, UK
Webster K. Cavenee, PhD
Ludwig Institute for Cancer Research
La Jolla, California, USA
Ilana Chefetz Menaker, PhD
The Hormel Institute, University of Minnesota
Austin, Minnesota, USA
Robert B. Diasio, MD
Mayo Clinic
Rochester, Minnesota, USA
Dan Dixon, PhD
University of Kansas Cancer Center
Kansas City, Kansas, USA
Ernie Hawk, MD
The University of Texas MD Anderson Cancer Center
Houston, Texas, USA
Luke H. Hoeppner, PhD
The Hormel Institute, University of Minnesota
Austin, Minnesota, USA
Nada Jabado, MD, PhD
McGill University Health Centre Research Institute
Montreal, Quebec, Canada
Paul J. Limburg, MD
Mayo Clinic
Rochester, Minnesota, USA
Scott M. Lippman, MD
UC San Diego School of Medicine
La Jolla, California, USA
Rebecca J. Morris, PhD
The Hormel Institute, University of Minnesota
Austin, Minnesota, USA
Nicholas Navin, MD
The University of Texas MD Anderson Cancer Center
Houston, Texas, USA
Emanuel F. Petricoin Ph.D
George Mason University
Manassas, Virginia USA
Padmannee Sharma, MD, PhD
The University of Texas MD Anderson Cancer Center
Houston, Texas, USA
Dong Moon Shin, MD, FACP
Emory University School of Medicine
Atlanta, Georgia, USA
Sanjay K. Srivastava, PhD
Texas Tech University Health Sciences Center
Amarillo, Texas, USA
Young-Joon Surh, PhD
Molecular Medicine and Biopharmaceutical Sciences, Seoul National University
Seoul, Korea
Eva Szabo, MD
National Cancer Institute
Bethesda, Maryland, USA
Josep Tabernero, MD, PhD
Vall d'Hebron Institute of Oncology
Barcelona, Spain
Hongyang Wang, MD, PhD
Chinese Academy of Sciences
Shanghai, China
Douglas Yee, MD
Masonic Cancer Center, University of Minnesota
Minneapolis, Minnesota, USA
Yi Xin Zeng, PhD
Sun Yat-Sen University
Guangzhou, China
Interested in joining the journal team?
If you are interested in joining the journal as an Editorial Board Member or Associate Editor, please complete this Google form. Associate Editors are part of the editorial team that handle manuscripts, while Editorial Board Members are regular reviewers and are consulted for ad hoc advice. We will contact you if your expertise meets the needs of the journal.
Nature Portfolio journals are committed to promoting practices that support diversity, equity and inclusion in science communication and publishing, and we strongly encourage gender, race, ethnic, geographic, career stage and other diversity in our journal teams. Our in-house staff will use your information only for the purposes of identifying new editorial team or board members. Please contact the journal by email if you would like to remove your information from these records.
Please note that we are not able to respond to all applicants.