About the Editors
Editor-in-Chief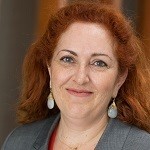 Dr. Ioanna Tsiligianni, MD, PhD, MPH
Assistant Professor, Department of Social Medicine
University of Crete
Heraklion, Crete, Greece

Dr. Ioanna Tsiligianni's areas of interest focus on health outcomes assessment, as well as the use of diagnostic tools in chronic diseases. Her research is mainly related to COPD and asthma, health status and lung function, primary health care and family medicine. She collaborates as a researcher with the University Medical Centre of Groningen, the Department of General Practice, and Pulmonologist Department at the University of Crete. She also coordinated the development of the first national guidelines for primary care on COPD and asthma in Greece.
Associate Editors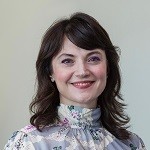 Prof. Sinthia Zrinka Bosnic-Anticevich, PhD
Professor, The University of Sydney and Research Leader, Woolcock Institute of Medical Research
Sydney, Australia


Sinthia's research has led to the development of the "gold standards" in the use of inhalers, impacting on national and international treatment guidelines for asthma, COPD and allergic rhinitis. Her research with different patient populations, health care professionals and health care settings is key to our understanding of how to optimise the use of respiratory medicines for improved health outcomes and societal benefit.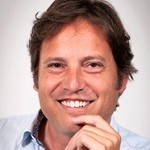 Prof. Niels H. Chavannes, MD, PhD
Professor of Primary Care Medicine
Leiden University Medical Center
Leiden, The Netherlands

Prof. Dr. Chavannes's area of interest is in eHealth, disease management, chronic diseases and smoking cessation. In addition to being Professor of Primary Care Medicine, he is also the Strategic Chair of eHealth Applications in Disease Management, and the Head of Research in the Dept. of Public Health and Primary Care at Leiden University Medical Center. He is the Vice-Chair of the Dutch Asthma and COPD Advisory Group (CAHAG) and the National Advisor of the Dutch Action Program on Chronic Lung Diseases of the Lung Alliance Netherlands (LAN).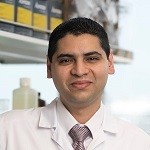 Prof. Sanjay H. Chotirmall, MD, PhD
Associate Professor and Provost's Chair in Molecular Medicine, Assistant Dean (Faculty Affairs)
Lee Kong Chian School of Medicine, Nanyang Technological University
Singapore

Sanjay H. Chotirmall, M.D., Ph.D. is Provost's Chair in Molecular Medicine and Assistant Dean (Faculty Affairs) at the Lee Kong Chian School of Medicine, Nanyang Technological University, Singapore (NTU Singapore). As an internationally recognized clinician-scientist, he has established a Translational Respiratory Research Group, with focus on infection, inflammation, and immunity in the context of chronic inflammatory respiratory diseases affecting Asian populations. His research interests include bronchiectasis, pulmonary infection, and the microbiome.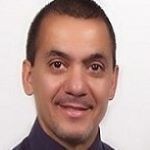 Prof. Anthony D'Urzo, MD, MSc, BPHE, CCFP, FCFP
Director, Primary Lung Care Clinic
University of Toronto
Toronto, Canada

Prof. Anthony D'Urzo's primary research interests are in respiratory health-asthma and COPD, and experimental case studies. He is actively involved in clinical and pharmaco-therapeutic research in the areas of asthma and Chronic Obstructive Pulmonary Disease (COPD) management. Since 1994 Prof. D'Urzo has been working closely with the Ontario Lung Association and the Ontario Thoracic Society. He is also actively involved in the Comprehensive Research Experience for Medical Students (CREMS) summer program (UofT) as a supervisor and recently served as the Associate Director of the Health Science Research course in the undergraduate curriculum at the University of Toronto Medical School.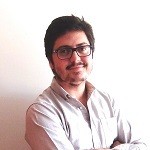 Prof. Tiago Maricoto, MD, PhD
Family Doctor, Aradas Health Center; Assistant Professor, Faculty of Health Sciences
University of Beira Interior
Aveiro, Covilhã, Portugal
Professor Tiago is a graduated Family Doctor at Aveiro Heath Center, graduated Ph.D. in Medicine and an Assistant Professor at Faculty of Health Sciences at University of Beira Interior. Some of his main interests in Respiratory field are COPD, Asthma and Inhaler Performance.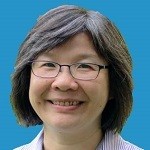 Honorary Prof. Ee Ming Khoo, MBBS, MRCGP, MD
Honorary Professor of Primary Care Medicine
University of Malaya
Kuala Lumpur, Malaysia

Dr. Khoo's research interests include chronic diseases (asthma, COPD) and primary care medicine. She co-leads the non communicable disease programme in respiratory medicine in the NIHR Global Health Research Unit RESPIRE. She is the country lead of the Asia-Pacific Academic Primary Care Group and a member of Editorial Board for several journals.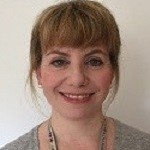 Dr. Irem Patel, PhD, FRCP
Consultant Respiratory Physician, Integrated Care
King's College Hospital NHS Foundation Trust
London, UK

Dr. Irem Patel's research interests include COPD, respiratory infection, respiratory failure and the development and delivery of pathways of care for patients with chronic respiratory disease. She holds one of the first posts in Integrated Respiratory Care in the UK and leads a multidisciplinary specialist team delivering integrated respiratory care in South East London. She is a clinical advisor to the British Lung Foundation and has served on the BTS Council and Education and Training Committees. She was also involved in the development of competency frameworks to support the National COPD Strategy and has worked as Clinical Adviser and Steering Group member for various NHS Improvement COPD and Asthma projects.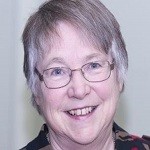 Prof. Hilary Pinnock, MB, ChB, MRCGP, MD
Professor of Primary Care Respiratory Medicine
University of Edinburgh
Scotland, UK

Dr. Hilary Pinnock's research interests include the delivery of care within the 'real-life' primary care setting including implementing self-management for asthma, telehealthcare for supporting management of respiratory disease, supporting people with COPD and depression to attend pulmonary rehabilitation and supportive care for people with severe COPD. Some current projects include tele-monitoring of asthma and COPD, the role of GPs with a Special Interest, the reconfiguration of respiratory services within primary care organisations and supported self-management for people with long-term conditions.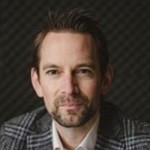 Dr. Job FM van Boven, PharmD, PhD
Associate Professor, Dept. of Clinical Pharmacy & Pharmacology
Groningen Research Institute for Asthma and COPD (GRIAC), University of Groningen
Groningen, The Netherlands

Job van Boven is a health economics & real-world drug outcomes expert specialised in lung diseases. He is the founding director of the Medication Adherence Expertise Center Of the northern Netherlands (MAECON) and Chair of the European Network to Advance Best Practices & Technology on Medication Adherence (ENABLE) COST Action, comprising 39 countries. He leads the research group on Cost-effective Drug Use at the Department of Clinical Pharmacy & Pharmacology of the University Medical Center Groningen and is Principal Investigator at the Groningen Research Institute for Asthma and COPD (GRIAC). He is (co)author of >120 scientific publications, supervisor of 10 PhD students and received several research prices & grants (totalling>€6 million). His mission is to find novel, cost-effective ways to make better, personalized use of our respiratory medications in order to maximize both patients' and societal benefits.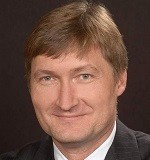 Prof. Claus Vogelmeier
Director of Dept. of Internal Medicine
University Hospital Marburg
Marburg, Germany

Prof Dr Vogelmeier studied internal medicine at Ludwig Maximilian University of Munich, and received his PhD in 1994. He is internationally recognized as a specialist in internal medicine, pulmonary and bronchial science, allergology and cardiology. Since 2001, Dr Vogelmeier has served as the Director of the Clinic for Internal Medicine in which the focus of the department is on the treatment of common lung diseases including chronic obstructive bronchitis (COPD), bronchial asthma or pneumonia, but also tumor diseases (lung / bronchial carcinoma) or sleep-related breathing disorders.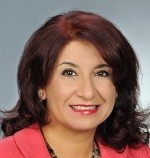 Prof. Arzu Yorgancıoğlu
Dept. of Pulmonology, ATSF, FERS, GARD Chair
Celal Bayar University Medical Faculty
Manisa,Turkey

Arzu Yorgancıoğlu is a clinical specialist in pulmonology and has a long-term scientific interest in the diagnosis and treatment of asthma and COPD. She is involved in and has conducted a large number of clinical studies evaluating both new and established pharmacological interventions in asthma and COPD. She has published more than 200 scientific papers, and is often invited as a speaker at international and national meetings. She has served as the Executive Committee member of Turkish Thoracic Society (TTS) between 2004-2018, and is now a fellow of ATS (ATSF) and ERS (FERS). She is the Chair of WHO GARD and a member of the GINA Board.
Statistics Editor
Prof. Gopal Netuveli, PhD
Professor of Public Health
University of East London
London, UK

Professor Gopal Netuveli's research interests include quality of life, ageing, resilience, health inequalities, mental health, chronic diseases like asthma and diabetes, oral health, medical errors, cross national comparisons and welfare state policies. His area of expertise also lies in quantitative data analysis and advances social statistics, systematic reviews and meta-analysis. His special interests include longitudinal data analysis and management of missing data.
Editorial Board Members
Professor Luís A. Alves, University of Porto, Porto, Portugal
Professor Peter Barnes, National Heart & Lung Institute, London, UK
Dr. Chloe I. Bloom, Imperial College London, London, UK
Professor Andrew Bush, National Heart & Lung Institute, London, UK
Professor Mario Cazzola, University of Rome, Rome, Italy
Dr. Amanda Farley, University of Birmingham, Birmingham, UK
Professor Charles Feldman, University of Witwatersrand, Johannesburg, South Africa
Mrs. Monica Fletcher, Warwick, UK
Associate Professor Leonard Fromer, UCLA, Los Angeles, CA, USA
Dr. Marina G. García-Pardo, Idisba. Ibsalut, Mallorca, Spain
Assistant Professor Maureen George, Columbia University, New York, NY, USA
Dr. Dianne Goeman, Monash University, NSW, Australia
Dr. John Haughney, University of Aberdeen, Aberdeen, UK
Professor Maria Teresa Herdeiro, Institute of Biomedicine-iBiMED, University of Aveiro, Aveiro, Portugal
Dr. Antonio Infantino, Bari, Italy
Dr. Cristina Jácome, University of Porto, Porto, Portugal
Dr. Rachel Jordan, University of Birmingham, Birmingham, UK
Dr. Alan Kaplan, Ontario, Canada
Dr. Duncan Keeley, Thame, UK
Professor Janwillem Kocks, University Medical Center Groningen, Groningen, The Netherlands
Professor Federico Lavorini, University of Florence, Florence, Italy
Dr. Esther Metting, University Medical Center Groningen Data Science Center in Health (DASH) University of Groningen Faculty of Economics and Business, Groningen, The Netherlands
Professor Paul O'Byrne, McMaster University, Hamilton, Canada
Professor Klaus Rabe, Christian-Albrechts-Universität zu Kiel, Großhansdorf, Germany
Dr. Nicola J. Roberts, Glasgow Caledonian University, Glasgow, UK
Dr. Miguel Roman-Rodriguez, Instituto de Investigación de Palma de Mallorca, Mallorca, Spain
Dr. Dermot Ryan, Loughborough, UK
Dr. Sundeep Salvi, Pune, India
Dr. Iain Small, Peterhead, UK
Associate Professor Björn Ställberg, Uppsala University, Uppsala, Sweden
Dr. Gjorgji Stanoevski, Kviteseid, Norway
Associate Professor Job F.M. van Boven, University Medical Center Groningen, Groningen, The Netherlands
Dr. Rianne M.J.J. van der Kleij, Leiden University Medical Center, Leiden, The Netherlands
Professor Thys van der Molen, University of Groningen, Groningen, The Netherlands
Dr. Samantha Walker, London, UK
Professor Scott T. Weiss, Harvard T.H. Chan School of Public Health, Boston, MA, USA
Professor Wisia Wedzicha, London, UK
Dr. Barbara Yawn, Rochester, MN, USA
Editors Emeritus
Dr. Mark L Levy
Senior Clinical Research Fellow, Allergy and Respiratory Research Group, Centre for Population Health Sciences, The University of Edinburgh, Edinburgh, UK
Prof. Kamran Saddiqi
Professor in Global Public Health, Department of Health Sciences, University of York, York, UK
Prof. Aziz Sheikh
Chair of Primary Care and Research Development and Director of the Usher Institute, The University of Edinburgh, Edinburgh, UK
Dr. Paul Stephenson
Old Bridge Surgery, Looe, Cornwall, UK. Honorary Clinical Research Fellow, Allergy and Respiratory Research Group, Centre for Population Health Sciences, The University of Edinburgh, Edinburgh, UK
Interested in joining the journal team?
If you are interested in joining the journal as an Editorial Board Member or Associate Editor, please complete this Google form. Associate Editors are part of the editorial team that handle manuscripts, while Editorial Board Members are regular reviewers and are consulted for ad hoc advice. We will contact you if your expertise meets the needs of the journal.
Nature Portfolio journals are committed to promoting practices that support diversity, equity and inclusion in science communication and publishing, and we strongly encourage gender, race, ethnic, geographic, career stage and other diversity in our journal teams. Our in-house staff will use your information only for the purposes of identifying new editorial team or board members. Please contact the journal by email if you would like to remove your information from these records.
Please note that we are not able to respond to all applicants.