About the Editors
Editor-in-Chief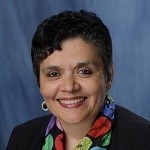 Malú Gámez Tansey, PhD
Center for Translational Research in Neurodegenerative Disease
Parkinson's Foundation Research Center of Excellence
University of Florida
FL, USA
Malú Gámez Tansey conducts basic and translational research on the role of the immune system and inflammatory responses in healthy brain aging and in neurodegenerative diseases. She has a major interest in the role of the gut-brain axis in central-peripheral immune crosstalk critical for CNS health. The long-term goal of her research is to understand unique and common underlying mechanisms in proteinopathies to develop more effective immunomodulatory therapeutics to prevent and treat neurodegenerative diseases.
Advisory Editor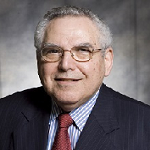 Stanley Fahn, MD
Department of Neurology
Columbia University
NY, USA

Stanley Fahn is the H. Houston Merritt Professor of Neurology and Director of the Center for Parkinson's Disease and Other Movement Disorders at Columbia University. He continues to be active in patient care, research and teaching and has trained over 130 movement disorder fellows, including many who are professors of neurology around the globe.
Associate Editors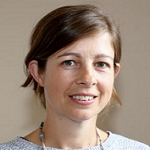 Stephanie Cragg, MA, DPhil
Department of Physiology, Anatomy and Genetics
University of Oxford
Oxford, UK

Stephanie Cragg is Professor of Neuroscience in the Department of Physiology, Anatomy and Genetics at the University of Oxford, and a founding group leader of the Oxford Parkinson's Disease Centre. Her laboratory focuses on understanding dopamine neurotransmission in the basal ganglia, control by striatal circuits and dysfunction in neurodegenerative disorders and drug addiction and is at the forefront of understanding neuronal signaling dynamics in relation to the biology of neurodegenerative disease and addiction.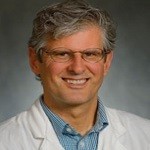 John Duda, MD
Department of Neurology, Philadelphia VA Medical Center
University of Pennsylvania
PA, USA


John Duda's research activities include basic science investigations into the role of Lewy pathology in the pathophysiology of Parkinson's disease and related disorders as well as investigations into the mechanisms involved in the development of chronic traumatic encephalopathy.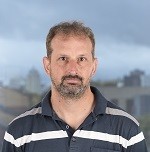 Nic Dzamko, PhD
School of Medical Sciences
University of Sydney
Sydney, Australia

Dr Dzamko is a biochemist with expertise in cell signaling, metabolism, immunology and neuroscience. His research group currently focuses on determining the underlying causes of neurodegenerative Parkinson's diseases, and in particular using our findings to facilitate much needed therapeutic approaches and to identify Parkinson's disease biomarkers. They employ predominantly human biosamples and human cellular models for our studies, including the use of induced pluripotent stem cells.
John Goudreau, DO, PhD
Department of Neurology, College of Osteopathic Medicine
Michigan State University
MI, USA

Dr. Goudreau's research is focused on developing symptomatic and neuroprotective therapies for Parkinson's and related neurodegenerative disorders.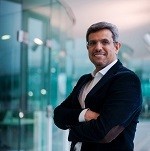 Hilal A. Lashuel, PhD
École polytechnique fédérale de Lausanne (EPFL)
Lausanne, Switzerland


Dr Lashuel's research focuses on applying integrated chemical, biophysical, and molecular/cellular biology approaches to elucidate the molecular and structural basis of protein misfolding and aggregation and the mechanisms by which these processes contribute to the pathogenesis of neurodegenerative diseases including Parkinson's disease (PD), Alzheimer's disease (AD),Huntington's disease (HD) and Amyotrophic Lateral Sclerosis (ALS).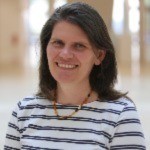 Katja Lohmann, PhD
Professor, Institute of Neurogenetics
University of Lübeck
Luebeck, Germany

Dr Katja Lohmann is Professor for Molecular Genetics of Rare Diseases at the Institute of Neurogenetics at the University of Lübeck, Germany. Her research focuses on elucidating genetic factors for movement disorders such as Parkinson´s disease, dystonia, and ataxia. She is also interested in establishing genotype-phenotype correlations in these disorders. Together with her lab team, she aims to contribute to a better understanding of the molecular mechanism altered by pathogenic variants in disease-linked genes.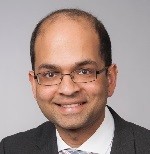 Muthuraman Muthuraman, PhD
Johannes-Gutenberg-University Hospital
Mainz, Germany



His current research interests focusses on movement disorder patients using computational methods for time series analysis and source analysis on oscillatory signals, function of oscillatory activity in central motor systems, biomedical statistics, connectivity analyses, multimodal signal processing and analyses of EEG, MEG, fMRI and EMG, structural and network analyses on anatomical MRI and DTI, machine learning and deep learning.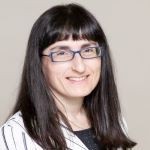 Elena Moro, MD, PhD, FEAN, FAAN
Division of Neurology
Grenoble Alpes University Hospital
Grenoble, France

Dr. Elena Moro is a Professor of Neurology at the Grenoble Alpes University and Director of the Movement Disorders Center at the Centre Hospitalier Universitaire (CHU) of Grenoble, France. She is also the Head of the Department of Neurology, Psychiatry, Neurological Rehabilitation and Forensic Medicine at the CHUGA. Her major research interest is neuromodulation for treating movement disorders. In particular, over the years she has been focused in better understanding the mechanisms of action of deep brain stimulation (DBS), DBS indication in Parkinson's disease and dystonia and exploring new DBS targets.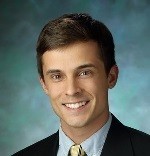 Ryan Roemmich, PhD
Kennedy Krieger Institute and Johns Hopkins University School of Medicine
MD, USA



I am a human movement scientist interested in motor function and rehabilitation of persons with neurologic damage or disorders. My background spans engineering, kinesiology, and neuroscience. My research focuses on combining these disciplines to understand how the nervous system controls movement and how we can improve movement abilities in persons with motor deficits.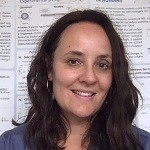 Marina Romero-Ramos, PhD
Aarhus University
Aarhus, Denmark


Dr Romero-Ramos' research focuses on the -synuclein induced neurodegenerative process in Parkinson's disease and other synucleinopathies. During the last decade her lab has been particularly interested on characterizing the immune response and its role in the disease progression. In her studies she addresses not only microglia response, but also the role of peripheral immune cells. To do so, the lab uses both animal models and human derived samples to ultimately define relevant players in the disease process that can be used for diagnostics and therapeutics.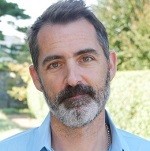 Andrew B. Singleton, PhD*
National Institute on Aging (NIA), NIH
MD, USA



Andrew Singleton's research interests focus on the genetics of neurological disease. His team investigates the genetic and cellular mechanisms underlying simple-Mendelian and complex neurological diseases. *Dr. Singleton is serving in his personal capacity.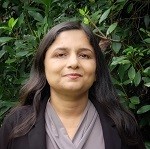 Aparna Wagle Shukla, MD
Norman Fixel Institute for Neurological Diseases
University of Florida
FL, USA

Dr. Aparna Wagle Shukla is a Professor of Neurology at the University of Florida. She is the Director for Clinical trials and Division Chief for Movement Disorders Research at the Norman Fixel Institute for Neurological Diseases. Her primary focus is advancing clinical research for Parkinson's disease, dystonia, and tremor with neuromodulation-based interventions such as transcranial magnetic stimulation and deep brain stimulation.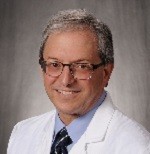 Richard Smeyne, PhD
Thomas Jefferson University
PA, USA



Dr. Smeyne's has studied experimental Parkinson's disease for 30 years, using both induced and familial animal models. His lab focuses on three areas: 1) the role of viruses as an etiological factor for Parkinson's disease, 2) the interactions of the immune system with the brain and 3) the mechanisms underlying exercise-induced neuroprotection in Parkinson's disease.

Editorial Board Members
Angelo Antonini, IRCCS Hospital San Camillo & Padua University Hospital, Venice, Italy
Nigel S. Bamford, University of Washington, Seattle, WA, USA
Erwan Bezard, University of Bordeaux, Bordeaux, France
Sandra Blaess, University of Bonn, Bonn, Germany
David J. Brooks, Aarhus University, Aarhus, Denmark
Richard Brown, King's College London, London, UK
Patrik Brundin, Van Andel Research Institute, Grand Rapids, MI, USA
Francisco Cardoso, Federal University of Minas Gerais, Belo Horizonte, Brazil
W. Michael Caudle, Emory University, Atlanta, GA, USA
Kelvin Chou, University of Michigan, Ann Arbor, MI, USA
Mark R. Cookson, National Institute on Aging (NIA), NIH, Bethesda, MD, USA
Roberto Erro, University of Salerno, Fisciano SA, Italy
Sheila Fleming, University of Cincinnati, Cincinnati, OH, USA
Edward A. Fon, McGill University, Quebec, Canada
Susan Fox, University of Toronto, Toronto, Canada
Joseph H. Friedman, Brown University, Providence, RI, USA
Victor SC Fung, University of Sydney, Sydney, Australia
Howard E. Gendelman, University of Nebraska Medical Center, Omaha, NE, USA
Dwight German, The University of Texas Southwestern Medical Center, Dallas, TX, USA
Nobutaka Hattori, Jutendo University School of Medicine, Tokyo, Japan
Karen Herlofson, Sorlandet Hospital, Arendal, Norway
Peter Jenner, King's College London, London, UK
Beom Seok Jeon, Seoul National University, Seoul, Korea
Un Jung Kang, Columbia University, New York, NY, USA
Michael G. Kaplitt, Cornell University, New York, NY, USA
Diego Kaski, University College London, London, UK
Deniz Kirik, Lund University, Lund, Sweden
Benzi M. Kluger, University of Colorado, Denver, CO, USA
Anthony E. Lang, University of Toronto, Toronto, Canada
Irene Litvan, University of California, San Diego, La Jolla, CA, USA
Jau-Shin Lou, University of North Dakota and Sanford Health, ND, USA
Davide Martino, King's College London, Hospital NHS Foundation Trust, London, UK
Ignacio F. Mata, Cleveland Clinic Foundation, Cleveland, OH, USA
Per Odin, Skåne University Hospital, Lund, Sweden
Santiago Perez-Lloret, Catholic University, Buenos Aires, Argentina
Christian Pifl, Medical University of Vienna, Vienna, Austria
Marios Politis, Imperial College London & King's College London, London, UK
Anupam Raina, University of Texas Southwestern Medical Center, Dallas, TX, USA
Heinz Reichmann, Technische Universitaet Dresden, Dresden, Germany
Raymond Rosales, University of Santo Tomas Hospital, Manila, Philippines
Anette-Eleonore Schrag, University College London, London, UK
Jie Shen, Harvard Medical School, Boston, MA, USA
Yoland Smith, Emory University, Atlanta, GA, USA
Maria Grazia Spillantini, University of Cambridge, Cambridge, UK
Fabrizio Stocchi, IRCCS San Raffaele Rome, Rome, Italy
Ryosuke Takahashi, Kyoto University Graduate School of Medicine, Kyoto, Japan
Caroline Tanner, San Francisco VA Medical Center & UCSF - San Francisco, CA, USA
Lars Timmermann, University of Cologne, Cologne, Germany
Laura A. Volpicelli-Daley, University of Alabama, Birmingham, AL, USA
Courtney C. Walton, The University of Sydney, Sydney, Australia
Daniel Weintraub, University of Pennsylvania, Philadelphia, PA, USA
Yih-Ru Wu, Linkou Chang Gung Memorial Hospital, Taoyuan City, Taiwan
Richard J. Youle, National Institute of Neurological Disorders and Stroke (NINDS), NIH, Bethesda, MD, USA
Zhenyu Yue, Icahn School of Medicine at Mount Sinai, New York, NY, USA
Luigi Zecca, Institute of Biomedical Technologies, National Research Council, Segrate, Italy
Panagiotis Zis, Sheffield Teaching Hospitals NHS Foundation Trust, Sheffield, UK
Editors Emeritus
K. Ray Chaudhuri, MD FRCP DSc
Department of Basic and Clinical Neuroscience, King's College London, London, UK
David Sulzer, PhD
Department of Neurology, Columbia University, NY, USA
Interested in joining the journal team?
If you are interested in joining the journal as an Editorial Board Member or Associate Editor, please complete this Google Form. Associate Editors are part of the editorial team that handle manuscripts, while Editorial Board Members are regular reviewers and are consulted for ad hoc advice. We will contact you if your expertise meets the needs of the journal.
Nature Portfolio journals are committed to promoting practices that support diversity, equity and inclusion in science communication and publishing, and we strongly encourage gender, race, ethnic, geographic, career stage and other diversity in our journal teams. Our in-house staff will use your information only for the purposes of identifying new editorial team or board members. Please contact the journal by email if you would like to remove your information from these records.
Please note that we are not able to respond to all applicants.