About the Editors
Editors-in-Chief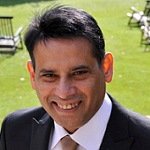 K. Ray Chaudhuri, MD FRCP DSc
Department of Basic and Clinical Neuroscience
King's College London
London, UK

Dr. K. Ray Chaudhuri is the Medical Director of the National Parkinson Foundation International Centre of Excellence and Principal Investigator at the Maurice Wohl Clinical Neuroscience Institute and NIHR biomedical research centre at the Institute of Psychiatry. His major research interests are non-motor symptoms and continuous drug delivery treatments of PD, restless legs syndrome, sleep problems in PD and parkinsonism in minority ethnic groups.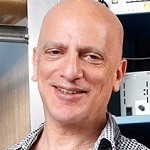 David Sulzer, PhD
Department of Neurology
Columbia University
NY, USA

David Sulzer is a neuroscientist and Professor of Neurobiology in Psychiatry, Neurology and Pharmacology at Columbia University Medical Center (CUMC). His lab explores synaptic connections that underlie learning as well as neurodegenerative diseases that occur at these synapses. Their work has made fundamental contributions to understanding the roles of these synapses in Parkinson's and Huntington's diseases, schizophrenia, autism and drug addiction.
Advisory Editor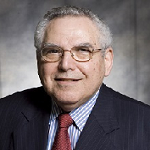 Stanley Fahn, MD
Department of Neurology
Columbia University
NY, USA

Stanley Fahn is the H. Houston Merritt Professor of Neurology and Director of the Center for Parkinson's Disease and Other Movement Disorders at Columbia University. He continues to be active in patient care, research and teaching and has trained over 130 movement disorder fellows, including many who are professors of neurology around the globe.
Associate Editors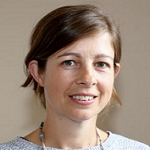 Stephanie Cragg, MA, DPhil
Department of Physiology, Anatomy and Genetics
University of Oxford
Oxford, UK

Stephanie Cragg is currently a Beit Memorial Research Fellow at the University Department of Pharmacology at the University of Oxford. Her laboratory focuses on understanding dopamine neurotransmission in the basal ganglia, control by striatal circuits and dysfunction in neurodegenerative disorders and drug addiction and is at the forefront of understanding neuronal signalling dynamics in relation to the biology of neurodegenerative disease and addiction.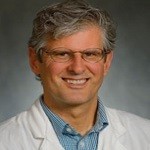 John Duda, MD
Department of Neurology, Philadelphia VA Medical Center
University of Pennsylvania
PA, USA


John Duda's research activities include basic science investigations into the role of Lewy pathology in the pathophysiology of Parkinson's disease and related disorders as well as investigations into the mechanisms involved in the development of chronic traumatic encephalopathy.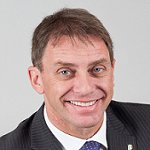 Simon Lewis, PhD
Brain & Mind Research Institute
The University of Sydney
Sydney, Australia


Simon Lewis is currently NHMRC-ARC Dementia Fellow, who works as a Consultant Neurologist at the Royal Prince Alfred Hospital, and is Professor of Cognitive Neuroscience at the University of Sydney. He has a specialist interest in both newly diagnosed and advanced Parkinson's Disease with expertise in freezing of gait, hallucinations, memory problems and sleep disturbances.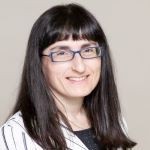 Elena Moro, MD, PhD, FEAN, FAAN
Division of Neurology
Grenoble Alpes University Hospital
Grenoble, France

Dr. Elena Moro is a Professor of Neurology at the Grenoble Alpes University and Director of the Movement Disorders Center at the Centre Hospitalier Universitaire (CHU) of Grenoble, France. She is also the Head of the Department of Neurology, Psychiatry, Neurological Rehabilitation and Forensic Medicine at the CHUGA. Her major research interest is neuromodulation for treating movement disorders. In particular, over the years she has been focused in better understanding the mechanisms of action of deep brain stimulation (DBS), DBS indication in Parkinson's disease and dystonia and exploring new DBS targets.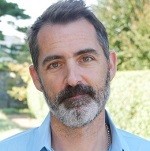 Andrew B. Singleton, PhD
National Institute on Aging (NIA), NIH
MD, USA



Andrew Singleton's research interests focus on the genetics of neurological disease. His team investigates the genetic and cellular mechanisms underlying simple-Mendelian and complex neurological diseases.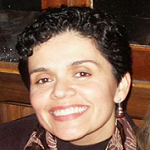 Malú G. Tansey, PhD
Professor of Neuroscience
University of Florida
FL, USA


Malú Tansey is a Professor of Neuroscience and Director for the Center for Translational Research in Neurodegenerative Diseases (CTRND). Her research interests include investigating the role and regulation of neuroinflammatory and immune system responses in modulating the gene-environment interactions that determine risk for development and progression of neurodegenerative and neuropsychiatric disease. She investigates the cellular and molecular mechanisms underlying neuroinflammation in age-related neurodegenerative and neuropsychiatric disorders (PD, AD and depression respectively) with the long-term goal of developing better therapeutic interventions to prevent or treat these disorders.
Editorial Board
Angelo Antonini, IRCCS Hospital San Camillo & Padua University Hospital, Venice, Italy
Nigel S. Bamford, University of Washington, Seattle, WA, USA
Erwan Bezard, University of Bordeaux, Bordeaux, France
Sandra Blaess, University of Bonn, Bonn, Germany
David J. Brooks, Aarhus University, Aarhus, Denmark
Richard Brown, King's College London, London, UK
Patrik Brundin, Van Andel Research Institute, Grand Rapids, MI, USA
Francisco Cardoso, Federal University of Minas Gerais, Belo Horizonte, Brazil
W. Michael Caudle, Emory University, Atlanta, GA, USA
Kelvin Chou, University of Michigan, Ann Arbor, MI, USA
Mark R. Cookson, National Institute on Aging (NIA), NIH, Bethesda, MD, USA
Roberto Erro, University of Salerno, Fisciano SA, Italy
Sheila Fleming, University of Cincinnati, Cincinnati, OH, USA
Edward A. Fon, McGill University, Quebec, Canada
Susan Fox, University of Toronto, Toronto, Canada
Joseph H. Friedman, Brown University, Providence, RI, USA
Victor SC Fung, University of Sydney, Sydney, Australia
Howard E. Gendelman, University of Nebraska Medical Center, Omaha, NE, USA
Dwight German, The University of Texas Southwestern Medical Center, Dallas, TX, USA
Nobutaka Hattori, Jutendo University School of Medicine, Tokyo, Japan
Karen Herlofson, Sorlandet Hospital, Arendal, Norway
Peter Jenner, King's College London, London, UK
Beom Seok Jeon, Seoul National University, Seoul, Korea
Un Jung Kang, Columbia University, New York, NY, USA
Michael G. Kaplitt, Cornell University, New York, NY, USA
Diego Kaski, University College London, London, UK
Deniz Kirik, Lund University, Lund, Sweden
Benzi M. Kluger, University of Colorado, Denver, CO, USA
Anthony E. Lang, University of Toronto, Toronto, Canada
Irene Litvan, University of California, San Diego, La Jolla, CA, USA
Jau-Shin Lou, University of North Dakota and Sanford Health, ND, USA
Davide Martino, King's College London, Hospital NHS Foundation Trust, London, UK
Ignacio F. Mata, Cleveland Clinic Foundation, Cleveland, OH, USA
Per Odin, Skåne University Hospital, Lund, Sweden
Santiago Perez-Lloret, Catholic University, Buenos Aires, Argentina
Christian Pifl, Medical University of Vienna, Vienna, Austria
Marios Politis, Imperial College London & King's College London, London, UK
Heinz Reichmann, Technische Universitaet Dresden, Dresden, Germany
Raymond Rosales, University of Santo Tomas Hospital, Manila, Philippines
Anette-Eleonore Schrag, University College London, London, UK
Jie Shen, Harvard Medical School, Boston, MA, USA
Yoland Smith, Emory University, Atlanta, GA, USA
Maria Grazia Spillantini, University of Cambridge, Cambridge, UK
Fabrizio Stocchi, IRCCS San Raffaele Rome, Rome, Italy
Ryosuke Takahashi, Kyoto University Graduate School of Medicine, Kyoto, Japan
Caroline Tanner, San Francisco VA Medical Center & UCSF - San Francisco, CA, USA
Lars Timmermann, University of Cologne, Cologne, Germany
Laura A. Volpicelli-Daley, University of Alabama, Birmingham, AL, USA
Courtney C. Walton, The University of Sydney, Sydney, Australia
Daniel Weintraub, University of Pennsylvania, Philadelphia, PA, USA
Yih-Ru Wu, Linkou Chang Gung Memorial Hospital, Taoyuan City, Taiwan
Richard J. Youle, National Institute of Neurological Disorders and Stroke (NINDS), NIH, Bethesda, MD, USA
Zhenyu Yue, Icahn School of Medicine at Mount Sinai, New York, NY, USA
Luigi Zecca, Institute of Biomedical Technologies, National Research Council, Segrate, Italy
Panagiotis Zis, Sheffield Teaching Hospitals NHS Foundation Trust, Sheffield, UK
Nature Research
Managing Editor: Wanda Layman, PhD
Editorial Director, Life Sciences, Community Journals, NPJs: Arianne Heinrichs, PhD
Peer Review Assistants: Priyanka De, Ayesha Pathan
Editorial Assistants: Rosie Tobutt and Caterina Timu
Senior Editorial Assistant: Molly Jiang
Editorial Assistant Supervisor: Yasmin Esmaeili
Editorial Administration Manager: Colm Pollard
Publisher/Director, Strategic Partnerships Americas & Global NPJs: Andrea Macaluso
Assistant Production Editor: Annabelle Topliss
Production Editors: David Pentney and Annika Jesse
Senior Production Editor: Jessica Hart
Managing Production Editor: Kate Neil
Operations and Partnerships Manager: Esther Trinh
Associate Marketing Manager: Madison Poe
Senior Marketing Manager: Heather Dunphy
Head of Researcher Experience: Katherine Arundell
VP Editorial, Nature Research and Community Journals: Meredith LeMasurier, PhD
VP Commercial, Nature Research Group: Andrew Douglas
Chief Editorial Advisor, Nature Research: Magdalena Skipper, PhD