About the Editors
Editor-in-Chief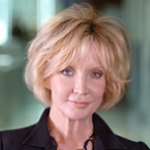 Cheryl A. Nickerson, PhD
Professor of Life Sciences, Biodesign Institute
Arizona State University
AZ, USA

Dr. Nickerson's research focuses on the "Mechanobiology of Infectious Disease", a discipline that her team helped launch over two decades ago with the discovery that the physical force of fluid shear regulates microbial virulence in the foodborne pathogen Salmonella. Her lab studies the effects of biomechanical forces on bacterial pathogen and mammalian host cellular responses, how these responses regulate the transition between normal cellular homeostasis or disease progression, and translation of this knowledge to biomedical and biotechnology applications. Her research blends microbiology, tissue engineering, and physics to study the dynamic interactions between the pathogen and host that lead to infection and disease. Her team has developed several innovative model pathogenesis systems to study these processes, including i) characterizing bacterial pathogen responses to physiological fluid shear forces encountered in the infected host, as well as in the microgravity environment of spaceflight, and ii) 3-D biomimetic tissue models of human mucosal tissues which closely mimic the structure and function of in vivo tissues. Her lab is also actively involved in characterizing the "Microbiome of the Built Environment" and habitat sustainability as it pertains to infectious disease risks for astronauts and microbial biofouling of environmental life support systems of spacecraft.
Deputy Editors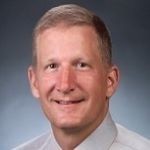 Brian Motil, PhD
Retired

As Chief of Thermal Systems and Transport Processes Branch at NASA Glenn Research Center, OH, USA, Dr. Motil's research focused on fluid physics in the microgravity environment. Prior to this he served as the discipline lead for microgravity fluid physics at NASA Glenn where he oversaw the design, development and implementation of NASA funded research in fluid and thermal transport, for platforms such as drop towers, parabolic flight aircraft, sounding rockets and the ISS. Brian oversees the journal's content in microgravity fluid physics.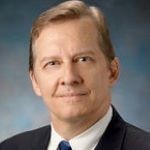 Mark Ott, PhD
Technical Lead, Microbiology Laboratory
NASA Johnson Space Center
TX, USA

At the NASA Johnson Space Center (USA), Mark oversees microbial monitoring of mission operations and has research expertise in the areas of microbial ecology of spacecraft, human and microbial responses to spaceflight and the development of advanced tissue culture models to investigate infectious disease.
Associate Editors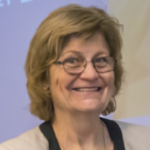 Eleanor A. Blakely, PhD
Senior Staff Biophysicist, Lawrence Berkeley National Laboratory
University of California Berkeley
CA, USA

Dr. Blakely's research focuses on the basic mechanisms of radiation responses, with an emphasis on charged particle radiation effects. Eleanor oversees the journal's content in radiation responses.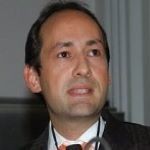 Alexander Chouker, MD, PhD
Professor, Department of Anesthesiology
University of Munich
Munich, Germany

Dr. Chouker heads the Laboratory of Translational Research "Stress and Immunity" with a focus on clinical immunology. He has been PI and science coordinator of international research projects on the ISS, in space analogue environments and clinical settings. Currently, he oversees the journal's content in human physiology.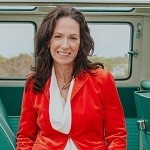 Jennifer Fogarty, PhD
Director of Applied Health and Performance Division
Sophic Synergistics, LLC
TX, USA

Jennifer Fogarty, PhD is the Chief Scientific Officer for the Translational Research Institute for Space Health (TRISH) at Baylor College of Medicine and the Director of the Applied Health and Performance at Sophic Synergistics LLC. As Chief Scientist of TRISH, Jennifer leads an innovative and high-risk research and technology development portfolio to address the most challenging human health and performance risks of space exploration. Sophic Synergistics is a women-owned and women-led Human Centered Design firm specializing in integrating human factors engineering and human health and performance into a business model. Jennifer's Division focuses on developing and expanding the application of medical technologies for use in remote medicine, telemedicine, and home healthcare. In both roles, Jennifer's goal is to increase access to high quality healthcare and empower patients and medical providers by incorporating precision medicine and cutting-edge science and technology with actionable data both in space and on Earth. Jennifer has over twenty years of experience in medical physiology and extreme environments and was the NASA Human Research Program Chief Scientist. Jennifer's approach prioritizes communication and collaboration with industry academia, government and commercial spaceflight Programs, and International Partners. She values and seeks collaborations with external institutions and government agencies to assess fundamental and mechanistic discoveries as well as innovative prevention and treatment strategies for application to preserve health and performance. Jennifer oversees the journal's content in human physiology.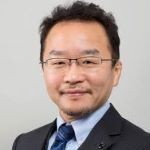 Atsushi Higashitani, PhD
Professor, Department of Molecular and Chemical Life Sciences
Tohoku University
Tohoku, Japan

Prof. Higashitani's research focuses on biological responses to environmental stress (including those during spaceflight) and aging in the experimental model organisms, Caenorhabditis elegans and Arabidopsis thaliana. He oversees the journal's content in animal models to study stress in spaceflight.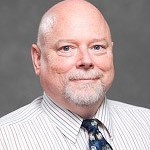 Douglas Matson, PE, PhD
Professor, Mechanical Engineering Department
Tufts University
MA, USA


Dr. Matson's research focuses on the use of microgravity to enable studies on the influence of convection on phase selection during rapid solidification of molten metal alloys and on measurement of thermophysical properties to support computational thermodynamic and process modeling applications. Doug oversees the journal's materials science content.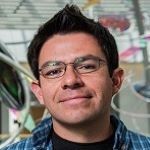 David Mendoza-Cozatl, PhD
Associate Professor, Division of Plant Sciences
University of Missouri
MO, USA

Dr. Mendoza-Cozatl's research focuses on understanding how plants take up, accumulate and transport trace metals and macronutrients between roots and leaves and from leaves to seeds. He oversees the journal's content in plant biology.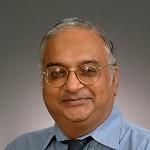 Ranga Narayanan, PhD
Distinguished Professor, Department of Chemical Engineering
University of Florida
FL, USA


Ranga Narayanan is a Distinguished Professor of Chemical Engineering at the University of Florida. His area of research is in Interfacial Instability and Pattern Formation. He has authored or co-authored several books and over one hundred and two archival papers in the field. He is a Fellow of the American Physical Society, AAAS, AIChE and has received fellowships from the Fulbright Foundation, Humboldt Foundation and the Japan Society for the Promotion of Science.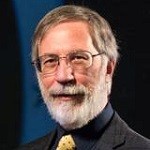 Mark Shelhamer, Sc.D.
Professor, Department of Otolaryngology – Head & Neck Surgery
The Johns Hopkins University, School of Medicine
Dr. Shelhamer's research is in the area of sensorimotor function and adaptation, with an emphasis on the vestibular system. He is also pursuing work on multi-system adaptation (integrative physiology and complex networks) to improve health and performance in space. He was Chief Scientist for the NASA Human Research Program from 2013 to 2016.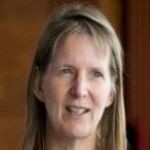 Lori Ploutz-Snyder, PhD
Dean, School of Kinesiology
University of Michigan
MI, USA

Previously, Prof. Ploutz-Snyder was the Lead Scientist for the Exercise Physiology and Countermeasures Project at the NASA Johnson Space Center. She is one of the world leaders for her innovative models to understand the effects of unloading on muscle function and bone composition and how to counteract the negative effects. Her work aims to improve the physiologic function of astronauts during space flight. Lori oversees the journal's content in muscle and bone physiology.

Editorial Board Members
Jennifer Barrila, PhD, Arizona State University, AZ, USA
Mina Bissell, PhD, Lawrence Berkeley National Laboratory, CA, USA
Rebecca Blue, MD, MPH, The University of Texas Medical Branch, TX, USA
Marjan Boerma, PhD, University of Arkansas for Medical Sciences, AR, USA
Sven Bossuyt, PhD, Aalto University, Espoo, Finland
Donald H. Burke, PhD, University of Missouri, MO, USA
Aurélie Crabbé, PhD, University of Ghent, Ghent, Belgium
Douglas Durian, PhD, University of Pennsylvania, PA, USA
Hans Fecht, PhD, University of Ulm, Ulm, Germany
Nandu Goswami, PhD, Medical University of Graz, Graz, Austria
Rasha Hammamieh, PhD, US Army Medical Research and Material Command, USACEHR, MD, USA
Martina Heer, PhD, University of Bonn, Bonn, Germany
John Z. Kiss, PhD, University of North Carolina, NC, USA
Sandra Magnus, PhD, The American Institute of Aeronautics and Astronautics (AIAA), VA, USA
Xiao Wen Mao, MD, Loma Linda University, CA, USA
Chiaki Mukai, MD, PhD, Japanese Aerospace Exploration Agency, Tokyo, Japan
Sundeep Mukherjee, PhD, University of North Texas, TX, USA
Henry K. Nahra, PhD, NASA Glenn Research Center, OH, USA
Eric Nauman, PhD, Purdue University, IN, USA
Nimesh Patel, PhD, University of Houston, TX, USA
Robert J. Ploutz-Snyder, PhD, University of Michigan, MI, USA
D. Marshall Porterfield, PhD, Purdue University, IN, USA
Kevin Sato, PhD, Wyle Science, Technology and Engineering, NASA Ames Research Center, CA, USA
Scott M. Smith, PhD, NASA Johnson Space Center, TX, USA
Phillip Stafford, PhD, Caris Life Sciences, AZ, USA
Stephen Tse, PhD, Rutgers University, NJ, USA
James Wilson, PhD, Villanova University, PA, USA
Sara R. Zwart, PhD, Universities Space Research Association (USRA), TX, USA
Interested in joining the journal team?
If you are interested in joining the journal as an Editorial Board Member or Associate Editor, please complete this Google form. Associate Editors are part of the editorial team that handle manuscripts, while Editorial Board Members are regular reviewers and are consulted for ad hoc advice. We will contact you if your expertise meets the needs of the journal.
Nature Portfolio journals are committed to promoting practices that support diversity, equity and inclusion in science communication and publishing, and we strongly encourage gender, race, ethnic, geographic, career stage and other diversity in our journal teams. Our in-house staff will use your information only for the purposes of identifying new editorial team or board members. Please contact the journal by email if you would like to remove your information from these records.
Please note that we are not able to respond to all applicants.