About the Editors
Editor-in-Chief
Stephen W. Scherer, PhD, DSc, FRSC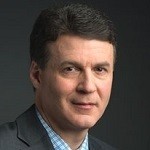 Chief of Research and Director, The Centre for Applied Genomics
The Hospital for Sick Children and the University of Toronto McLaughlin Centre
Toronto, Canada

Dr. Scherer is Chief of Research and holds the Northbridge Chair in Paediatric Research at The Hospital for Sick Children (SickKids) and University of Toronto (UofT). He is also Director of the UofT McLaughlin Centre, as well as The Centre for Applied Genomics at SickKids. His team contributed to the landmark discovery of global gene copy number variation (CNV) as a common form of genetic variation in human DNA, as well as its role in disease. His research is documented in over 650 scholarly publications, and the Database of Genomic Variants he founded, which now catalogues >2 million CNVs, facilitates hundreds of thousands of clinical diagnoses each year.
Associate Editors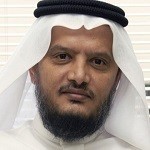 Mohammed Al-Qahtani, PhD
Exec. Director, Center of Excellence in Genomic Medicine Research
King Abdulaziz University
Jeddah, Saudi Arabia

Prof. Mohammed Al-Qahtani is the Founder and Executive Director of the Center of Excellence in Genomic Medicine Research (CEGMR, since 2007) at King Abdulaziz University (KAU), Jeddah, Saudi Arabia. Prof. Al-Qahtani's research interest lies within the area of the development of molecular cytogenetic based diagnostics for cancer and other diseases. Prof. Al-Qahtani has more than 255 published manuscripts. In 2017, Prof. Al-Qahtani founded a central genetic lab (GenaTi) which offers a wide range of high-quality and cutting-edge genetic laboratory testing and internships.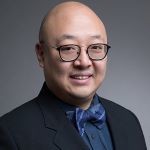 Hon-Yin, Brian Chung, PhD
University of Hong Kong and Hong Kong Genome Institute
Hong Kong, China


Dr. Chung was trained at The University of Hong Kong and subsequently at the University of Toronto, The Hospital for Sick Children, specialising in Clinical Genetics. Dr. Chung joined the Hong Kong Genome Institute as the Chief Scientific Officer in 2021, and is currently the President-Elect of the Asia Pacific Society of Human Genetics. His research focuses in (1) Medical application of whole genome technologies, and (2) Clinical genetics & genetic counselling.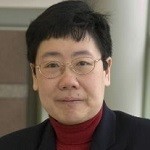 Charis Eng, MD, PhD
Hardis/ACS Professor and Chairwoman, Genomic Medicine Institute
Cleveland Clinic
OH, USA

Dr. Eng's laboratory seeks to identify and characterize genes that, when altered, predispose to cancer, using a range of strategies including clinical genetic, integrative omic, in vitro functional interrogation and non-human models. She also seeks to understand modifiers of heritable cancer risk including genomic, epigenomic and metagenomic modifiers.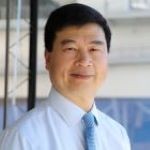 Pui-Yan Kwok, MD, PhD
Institute of Biomedical Sciences Academia Sinica (Taiwan)
Cardiovascular Research Institute
University of California, San Francisco
CA, USA
Dr. Kwok's research focuses on developing tools and strategies to study the human genome and the role of human variation in common diseases. He developed single molecule strategies for genome mapping and rare genetic disease diagnosis. In addition, he recently launched an effort to bring genetics into clinical practice and implement precision management of common diseases.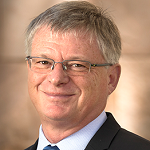 Stephen F. Kingsmore, MD, DSc
President and CEO
Rady Pediatric Genomics and Systems Medicine Institute
CA, USA

TIME magazine ranked Dr. Kingsmore and his team's 2-day genome diagnosis method for NICU babies one of the top 10 medical breakthroughs of 2012. In 2016 and 2018, Dr. Kingsmore became the official title holder of the Guinness World Records® designation for fastest genetic diagnosis, which he accomplished by successfully diagnosing critically ill newborns in 26 and then 19 hours.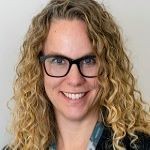 Lisa Strug, PhD
Assoc. Director, The Centre for Applied Genomics Senior Scientist
The Hospital for Sick Children
Toronto, Canada


Prof. Strug's research interests lie in the fields of statistical genetics and genetic epidemiology. Her research investigates the genetic epidemiology of cystic fibrosis and the neurodevelopmental phenotype of common genetic epilepsies. Dr. Strug's team aims to translate genetic findings to identify therapeutic targets, and to build diagnostic and predictive models for early intervention.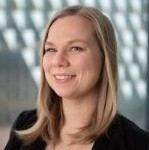 Kristiina Tammimies, PhD
Center for Neurodevelopmental Disorders
Karolinska Institutet
Stockholm, Sweden

Dr. Kristiina Tammimies research interests include using genome-wide methods to understand the genetic and molecular architecture of various neurodevelopmental disorders, and how genetic variations affect symptoms, severity and intervention outcomes in affected individuals. Additionally, she is interested in combining environmental and genomic information for predictions models to early detect childhood disorders.
Assistant Editor
Hin C. Lee, PhD, University of Toronto, Ontario, Canada
Editorial Board
Muhammad Abu-Elmagd, PhD, King Abdulaziz University, Jeddah, Saudi Arabia
Stylianos E. Antonarakis, MD, PhD, University of Geneva, Geneva, Switzerland
Mourad Assidi, PhD, King Abdulaziz University, Jeddah, Saudi Arabia
Thomas Bourgeron, PhD, Institut Pasteur, Paris, France
Maria Chahrour, PhD, University of Texas Southwestern Medical Center, Texas, USA
Adeel Chaudhary, PhD, King Abdulaziz University, Jeddah, Saudi Arabia
Robert Davies, PhD, University of Oxford, Oxford, United Kingdom
Emmanouil (Manolis) T. Dermitzakis, PhD, University of Geneva, Geneva, Switzerland
Khalid A. Fakhro, Weill-Cornell Medical College, Ar-Rayyan, Qatar
Lars Feuk, PhD, Uppsala University, Uppsala, Sweden
Prof. Jozef Gecz, PhD, The University of Adelaide, North Adelaide, Australia
David Gurwitz, PhD, Tel-Aviv University, Tel-Aviv, Israel
Jonathan Haines, PhD, Case Western Reserve University, Ohio, USA
Robert A. Hegele, MD, FRCPC, FACP, Robarts Research Institute, Ontario, Canada
Boon-Peng Hoh, PhD, International Medical University Bukit Jalil, Malaysia
Prof. Taosheng Huang, MD, PhD, University at Buffalo, NY, USA
Charles Lee, PhD, The Jackson Laboratory for Genomic Medicine, Connecticut, USA
Steven Leeder, PharmD, PhD, Children's Mercy Hospitals, Missouri, USA
Jeantine E. Lunshof, PhD, University of Groningen, Groningen, Netherlands
H. Tayfun Ozcelik, PhD, Bilkent University, Ankara, Turkey
Roger Pique-Regi, PhD, Wayne State University, Michigan, USA
Alexandre Reymond, PhD, Center for Integrative Genomics, University of Lausanne, Lausanne, Switzerland
André Reis, M.D., Friedrich-Alexander-Universität Erlangen-Nürnberg, Erlangen, Germany
Brent Richards, MD, MSc, McGill University, Montreal, Québec, Canada
Wendy P. Robinson, PhD, University of British Columbia, Vancouver, Canada
Charles N. Rotimi, PhD, National Institute of Health, Maryland, USA
Adam Shlien, PhD, The Hospital for Sick Children, Ontario, Canada
Mohammed Uddin, PhD, Mohammed Bin Rashid University of Medicine, Dubai, United Arab Emirates
Joris Vermeesch, PhD, University of Leuven, Leuven, Belgium
Ryan K. C. Yuen, PhD, The Hospital for Sick Children, Toronto, Canada
Interested in joining the journal team?
If you are interested in joining the journal as an Editorial Board Member or Associate Editor, please complete this Google form. Associate Editors are part of the editorial team that handle manuscripts, while Editorial Board Members are regular reviewers and are consulted for ad hoc advice. We will contact you if your expertise meets the needs of the journal.
Nature Portfolio journals are committed to promoting practices that support diversity, equity and inclusion in science communication and publishing, and we strongly encourage gender, race, ethnic, geographic, career stage and other diversity in our journal teams. Our in-house staff will use your information only for the purposes of identifying new editorial team or board members. Please contact the journal by email if you would like to remove your information from these records.
Please note that we are not able to respond to all applicants.