5 Questions with our Associate Editor, Dennis Lo
Our Associate Editor, Dr. Dennis Lo, has won the 2021 Breakthrough Prize in Life Sciences. Get to know him as he answers five questions about his experience and groundbreaking research.
Dennis Lo, MD, PhD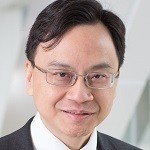 Dennis Lo is a clinician-scientist working at The Chinese University of Hong Kong.
1. What is your research background?
I obtained my undergraduate education from the University of Cambridge and my clinical education from the University of Oxford. I returned to Hong Kong in 1997.
2. What is your award-winning research focused on?
The research in which I was awarded the Breakthrough Prize in Life Sciences is the discovery of cell-free fetal DNA in maternal blood and the development of non-invasive prenatal testing (NIPT).
3. What have been your biggest challenges with conducting this type of research?
One challenge is that cell-free DNA in blood consists of short fragments of DNA, in which the fetal part only represents a minor proportion. Also, without cells, it has been challenging to develop tests of chromosomal aneuploidy which typically require counting the number of chromosomes in cells.
4. What has been your most rewarding accomplishment?
The most rewarding aspect of my research is to see that the technology is used clinically to help pregnant women around the world.
5. Given the ideological differences that exist around the world regarding personal (genetic) information, what do you think will be the biggest limitations for future genetics/genomics research?
I am worried that such issues might become barriers in international collaborations on genetics/genomics research. For many research projects, it is important to pool resources from across the world to allow difficult research problems to be solved, e.g. due to the rareness of the disorders, to provide insights on genetic diversity, etc.