About the Editors
Editors-in-Chief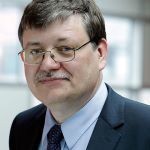 Donal Bradley, PhD
Head, Division of Mathematical, Physical and Life Sciences
University of Oxford
Oxford, United Kingdom

Donal Bradley is a Professor of Engineering Science and Physics, and Head of the Division of Mathematical, Physical and Life Sciences at University of Oxford. Donal's research interests focus on plastic electronics, encompassing fundamental studies on low-temperature/solution processed semiconductors and their application in a range of fields including energy efficient displays and lighting, solar panels and photonics.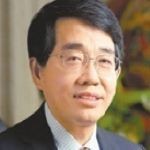 Huang Wei, PhD
Nanjing Tech University
Deputy President, Northwestern Polytechnical University
Xi'an, China

Huang Wei is an academician of Chinese Academy of Sciences and Deputy President of Northwestern Polytechnical University. His current research interests include organic/plastic/flexible electronics, bioelectronics, nanomaterial, nanoelectronics and polymer chemistry.
Deputy Editor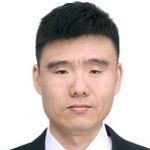 Jianpu Wang, PhD
Executive Deputy Director of Institute of Advanced Materials
Nanjing Tech University
Nanjing, China

Jianpu is a Professor at Nanjing Tech University. His research interests are novel semiconductor-based devices and device physics, aiming for display, lighting and energy applications. Prior to joining Nanjing Tech University, he investigated organic semiconductor/inorganic nano-crystal devices at the Cavendish Laboratory. He also worked at Samsung Electronics in South Korea, developing OLED displays by using ink-jet printing technology.
Associate Editors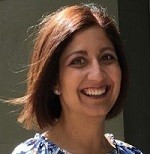 Natalie R Banerji, PhD
Professor, Department of Chemistry, Biochemistry and Pharmacy
University of Bern
Bern, Switzerland

Natalie Banerji is currently a Full Professor of Physical Chemistry at the University of Bern. Her research interests include the study of organic and hybrid materials using ultrafast spectroscopic techniques, in view of solar cell and bioelectronic applications. For the latter, she was awarded an ERC Starting Grant in 2016. Her group uses a complementary palette of techniques combining time-resolved spectroscopy, pulsed photocurrent methods, terahertz experiments, Stark-effect spectroscopy and device testing. Natalie studied Chemistry at the University of Geneva and obtained her Ph.D. in Physical Chemistry in 2009 (with Prof. Eric Vauthey). She then moved to the University of California in Santa Barbara (USA), to work on organic solar cells during a post-doctoral stay with Prof. Alan J. Heeger (2009-2011). In 2011, she was given the opportunity to start her independent research career in Switzerland at the Ecole Polytechnique Férérale de Lausanne (EPFL). She then was nominated Associate Professor at the University of Fribourg in 2015 before moving to Bern in 2017.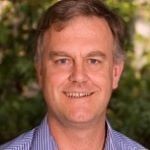 Paul Burn, PhD
Head, co-director Centre of Organic Photonics & Electronics (COPE)
University of Queensland
St. Lucia, Australia

Paul Burn is a Professor of Chemistry and Head of the Centre of Organic Photonics and Electronics at the University of Queensland. His research focuses on the development of organic optoelectronic materials, and their characterization and application in technologies, such as organic light-emitting diodes, solar cells, transistors, photodiodes and sensors.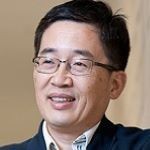 Yonggang Huang, PhD
Professor of Civil and Environmental Engineering and Mechanical Engineering
Northwestern University
IL, USA
Yonggang Huang is the Walter P. Murphy Professor of Mechanical Engineering, Civil and Environmental Engineering, and Materials Science and Engineering at Northwestern University and a member of the United States National Academy of Engineering. His research interests include mechanics and thermal analysis of stretchable and flexible electronics.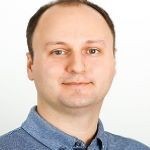 Martin Kaltenbrunner, PhD
Deputy Department Head
Soft Electronics Laboratory
Johannes Kepler University
Linz, Austria
Martin Kaltenbrunner is an Associate Professor in the Soft Matter Physics Department at the Johannes Kepler University, heading the Soft Electronics Laboratory. His research interests include soft electronics and machines, photovoltaics, lightning and thin film transistors, flexible and stretchable electronics and electronic skin.
Jian Pei, PhD
Prof.College of Chemistry and Molecular Engineering
Peking University
Beijing, China

Dr. Pei received his undergraduate degree in 1989 and his Ph.D. degree from Peking University in 1995. After completing his postdoctoral work at the National University of Singapore from 1995–1997, he joined in Institute of Materials Research and Engineering, Singapore. In 1998, he moved to Institute of Polymer and Organic Solids, University of California at Santa Barbra. In 2001, he joined in Peking University. Dr Pei's research work focuses on the development of organic semiconducting materials for application in optoelectrinics.
Editorial Board Members
Mats R. Andersson, PhD
College of Science and Engineering, Flinders University
Adelaide, Australia
Thomas Anthopoulos, PhD
Material Science and Engineering, King Abdullah University of Science & Technology
Thuwal, Saudi Arabia
Zhenan Bao, PhD
Chemical Engineering and Material Science and Engineering, Stanford University California, United States
Christoph Brabec, PhD
Department of Materials Science and Engineering, Friedrich-Alexander-Universität Erlangen-Nürnberg
Erlangen, Germany
Zheng Cui, PhD
Suzhou Institute of Nano-Tech and Nano-Bionics, Chinese Academy of Sciences
Jiangsu, China
XiangFeng Duan, PhD
Chemistry and Biochemistry, University of California, Los Angeles
California, United States
Ying Fang, PhD
National Center for Nanoscience and Technology
Beijing, China
Roberto B. Faria, PhD
Inorganic Chemistry Department, Federal University of Rio de Janeiro
Rio de Janeiro, Brazil
Xue Feng, PhD
Department of Electronic Engineering, Tsinghua University
Beijing, China
Anders Hagfeldt, PhD
Institute of Chemical Sciences and Engineering, Ecole Polytechnique Fédérale de Lausanne
Lausanne, Switzerland
Olle Inganäs, PhD
Department of Physics, Chemistry and Biology, Linköping University
Linköping, Sweden
Dae-Hyeong Kim, PhD
School of Chemical and Biological Engineering, Seoul National University
Seoul, South Korea
Youngkyoo Kim, PhD
Applied Chemistry, College of Engineering, Kyungpook National University
Daegu, South Korea
Hagen Klauk, PhD
Organic Electronics, Max Planck Institut für Festkörperforschung
Stuttgart, Germany
Nikos Kopidakis, PhD
School of Engineering, Macquarie University
Sydney, Australia
Kwanghee Lee, PhD
Research Institute for Solar and Sustainable Energies, Gwangju Institute of Science and Technology
Gwangju, South Korea
John Rogers, PhD
Center on Bio-Integrated Electronics, Northwestern University
Illinois, United States
Paul Shaw, PhD
School of Chemistry & Molecular Biosciences, University of Queensland
Queensland, Australia
Herbert Shea, PhD
Soft Transducers Laboratory, Ecole Polytechnique Fédérale de Lausanne
Lausanne, Switzerland
Takao Someya, PhD
Department of Electrical and Electronic Engineering, University of Tokyo
Tokyo, Japan
Jizhou Song, PhD
School of Aeronautics and Astronautics, Zhejiang University
Zhejiang, China
Natalie Stingelin, PhD
School of Chemical & Biomolecular Engineering, Georgia Institute of Technology
Georgia, United States
Jan Vanfleteren, PhD
Centre for Microsystems Technology, University of Gent
Gent, Belgium
Jianliang Xiao, PhD
Mechanical Engineering, University of Colorado Boulder
Colorado, United States
Yihui Zhang, PhD
School of Aerospace Engineering, Tsinghua University
Beijing, China
Zijan Zheng, PhD
The Hong Kong Polytechnic University
Hong Kong, China
Chunyi Zhi, PhD
City University of Hong Kong
Hong Kong, China
Interested in joining the journal team?
If you are interested in joining the journal as an Editorial Board Member or Associate Editor, please complete this Google form. Associate Editors are part of the editorial team that handle manuscripts, while Editorial Board Members are regular reviewers and are consulted for ad hoc advice. We will contact you if your expertise meets the needs of the journal.
Nature Portfolio journals are committed to promoting practices that support diversity, equity and inclusion in science communication and publishing, and we strongly encourage gender, race, ethnic, geographic, career stage and other diversity in our journal teams. Our in-house staff will use your information only for the purposes of identifying new editorial team or board members. Please contact the journal by email if you would like to remove your information from these records.
Please note that we are not able to respond to all applicants.