About the Editors
Editor-in-Chief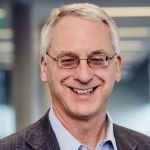 Joseph C. Kvedar, MD
Partners HealthCare
Harvard Medical School
Boston, USA


Dr. Kvedar is a pioneer in the development and implementation of health tracking, digital and virtual care programs and research in the application of personal health technologies. At Partners HealthCare-affiliated hospitals, including Bringham and Women's and Massachusetts General Hospitals, his work has focused on moving care from the clinic into the daily lives of patients. Dr. Kvedar is recognized globally for leadership and vision in connected health, and has authored over 100 publications and three books on the subject. He is President-elect of ATA, focusing on telehealth adoption, and co-chair of the American Medical Association's Digital Medicine Payment Advisory Group.
Get to know Dr. Kvedar in our Q&A where he talks about his research and experience and shares his thoughts about becoming involved with npj Digital Medicine.
Founding Editors and Scientific Advisors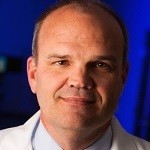 Steven R. Steinhubl, MD
Scripps Research Translational Institute
CA, USA



Steve Steinhubl's research activities have covered a broad range of topics in cardiology, with a primary early focus on trials of novel antithrombotic therapies for the treatment and prevention of cardiovascular disease, and more recently on the application of an integrated systems-based approach to the optimal identification, communication and treatment of an individual's risk for various manifestations of cardiovascular disease. He has been principal investigator or helped lead over a dozen large-scale, international randomized trials.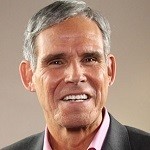 Eric Topol, MD
Scripps Research Translational Institute
CA, USA



Eric Topol is a practicing cardiologist at Scripps in La Jolla, California, and is widely credited for Cleveland Clinic's status as the leading center for heart care. Dr. Topol leads the flagship NIH supported Scripps Research Translational Institute and is a co-Founder of the West Wireless Health Institute. His research focus is on individualized medicine, using the genome and digital technologies to understand each person at the biologic, physiologic granular level to determine appropriate therapies and prevention. He has pioneered the development of many medications that are routinely used in medical practice including t-PA, Plavix, Angiomax and ReoPro and was the first physician to raise safety concerns on Vioxx.
Associate Editors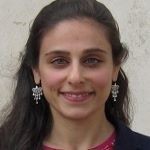 Rima Arnaout, MD
Div. of Cardiology and Bakar Computational Health Sciences Institute
University of California, San Francisco
CA, USA

Dr. Arnaout is developing computational methods to bring precision phenotyping to biomedical imaging for both research and clinical use. She is Assistant Professor of Medicine, member of the Bakar Computational Health Sciences Institute, Chan Zuckerberg Biohub investigator and faculty in the graduate program in Biological and Medical Informatics at the University of California, San Francisco.

Prof. Feng Dong
Head of the Human Centric AI Research Group
University of Strathclyde
Glasgow, Scotland

Prof. Dong's recent research has addressed a range of issues in AI including: computer vision and machine learning for the modelling and representation of human motions, blind motion deblur of natural images, adaptive texture synthesis for high fidelity images and inference based image based rendering, creative AI for computer graphics and animation, visualization and parallel computing (GPU) of large-scale data sets. He has significant experience in leading and managing collaborative research projects and teams across Europe to conduct externally funded cross-disciplinary research in AI.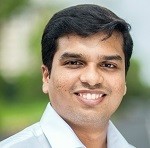 Sujay Kakarmath, MBBS, MS
MGH & BWH Center for Clinical Data Science
Partners Healthcare
MA, USA

Sujay Kakarmath is a physician and epidemiologist engaged in the development and validation of AI-supported clinical solutions. Previously, he led the data science team at Partners Connected Health Innovation, focused on evaluating digital health solutions designed to improve population health outcomes for heart failure and epilepsy patients. He also conducts global health research on population-level risk factors for non-communicable diseases.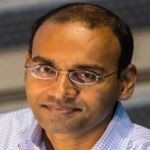 Santosh Kumar, PhD
The University of Memphis
TN, USA



Santosh Kumar's research focusses on mobile health (or mHealth). He and his students have developed computational models to infer human health and behavior such as stress, conversation, smoking, craving and cocaine use from wearable sensor data.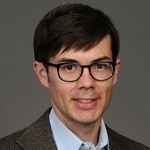 Evan D. Muse, MD, PhD, MCTI
Scripps Research Translational Institute
CA, USA



Evan D. Muse is a physician-scientist with research interests that mine the transition zone of digital medicine, genomics and cardiovascular disease. In addition to his clinical practice, he conducts research exploring the crosstalk of lipid and inflammatory networks in macrophage, with the goal of identifying new therapies for the prevention and treatment of atherosclerotic heart disease (atherosclerosis). He also conducts clinical trials in the genomics of cardiovascular diseases, including atrial fibrillation and heart attack.

Declan P. O'Regan, FRCR, FRCP, PhD
MRC London Institute of Medical Sciences
London, United Kingdom

Declan O'Regan is a Professor of Imaging Sciences at Imperial College London and a Consultant Radiologist. He leads the Computational Cardiac Imaging group which uses machine learning to investigate the mechanisms underlying heart disease. His current research focusses on cardiac motion analysis to predict patient survival and applying imaging-genetics models to discover inherited causes of heart failure. He is also an educator on clinical applications of AI in radiology.

Prof. Julie Redfern
Westmead Applied Research Centre
Faculty of Medicine and Health, University of Sydney
Sydney, Australia

Julie Redfern is a Professor of Public Health and a clinical physiotherapist. She has led clinical trials and epidemiology studies focussed on secondary prevention along with co-design, testing and implementation of digital health interventions. She is the current Academic Leader (Researcher Development) in the Faculty of Medicine and Health, University of Sydney, co-Chair of the Exercise, Prevention and Rehabilitation Council of the Cardiac Society of Australia and New Zealand and a World Heart Federation Emerging Leader.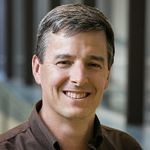 John A. Rogers, PhD
McCormick School of Engineering and Neurological Society
Northwestern University
IL, USA


John A. Rogers' research seeks to understand and exploit interesting characteristics of 'soft' materials, such as polymers, liquid crystals and biological tissues as well as hybrid combinations of them with unusual classes of micro/nanomaterials, in the form of ribbons, wires, membranes, tubes or related. Current research focuses on soft materials for conformal electronics, nanophotonic structures, microfluidic devices and microelectromechanical systems, all lately with an emphasis on bio-inspired and bio-integrated technologies.

Daniel Ting, MD, PhD
Head, AI and Digital Innovation, Singapore National Eye Center
Duke-NUS Medical School
Singapore
Dr Ting started his vitreo-fellowship training as an Associate Consultant in the Singapore National Eye Centre. In 2017, he was chosen to be the 2017 US-ASEAN Fulbright Scholar, representing Singapore to visit Johns Hopkins University (JHU) School of Medicine and Applied Physics Laboratory to deepen his understanding on the use of artificial intelligence, big data analytics and telemedicine in the field of Ophthalmology.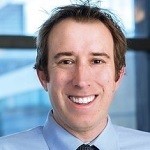 John B. Torous, MD
Beth Israel Deaconess Medical Center
Harvard Medical School
MA, USA

John Torous is a board certified psychiatrist with a background in electrical engineering and computer sciences and enjoys exploring digital mental health. Dr. Torous is active in investigating the potential of mobile mental health technologies for psychiatry, developing smartphone tools for clinical research, leading clinical studies of smartphone apps for diverse mental illnesses and publishing on the research, ethical and patient perspectives of digital psychiatry. ​​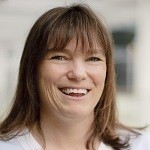 Jill Waalen, MD, MS, MPH
The Scripps Research Institute
CA, USA


In addition to her role at TSRI, Dr. Jill Waalen is also a Lecturer for Seminar in Preventive Medicine, and serves as Associate Director of the University of California San Diego-San Diego State University General Preventive Medicine Residency Program. Dr. Waalen also serves as director for several biostatistics courses focused on equipping scientists with the statistical knowledge and programming skills for enhanced analysis of their own data. She plans to continue her research at TSRI while providing biostatistics expertise to STSI investigators.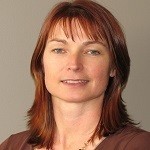 Robyn Whittaker, MD
University of Auckland
Auckland, New Zealand


Robyn Whittaker is currently leading the innovation stream within a newly established Institute for Innovation and Improvement at Waitemata District Health Board. Her research interests are in mHealth, including health behaviour change interventions, and self-management programmes for long term conditions.

Editorial Board Members
Rong-Min Baek, Seoul National University, Seoul, South Korea
Varun Buch, MGH & BWH Center for Clinical Data Science, MA, USA
Atul Butte, UCSF School of Medicine, CA, USA
Yvonne Chan, Icahn School of Medicine at Mount Sinai, NY, USA
Yoon Sup Choi, Sungkyunkwan University, Seoul, South Korea
Ittai Dayan, Partners Healthcare, Boston, MA, USA
Joel T. Dudley, Icahn School of Medicine at Mount Sinai, NY, USA
Lucien Engelen, Radbboud University Medical Center, Nijmegen, Netherlands
Dan Fletcher, University of California Berkeley, CA, USA
Hugh Harvey, Hardian Health, London, UK
Kwang-il Kim, Seoul National University, Seoul, South Korea
Dr. Joonseok Kim, The University of Alabama at Birmingham School of Medicine, AL, USA
Ju Young Kim, Seoul National University, Seoul, South Korea
Alain Labrique, Johns Hopkins Bloomberg School of Public Health, MD, USA
Ari Lightman, Carnegie Mellon University, PA, USA
Hongfang Liu, Mayo Clinic, MN, USA
Lara Mangravite, Sage Bionetworks, WA, USA
Donna Spruijt-Metz, University of Southern California, CA, USA
Veena Misra, North Carolina State University, NC, USA
Dr. Andrew R. J. Mitchell, Jersey General Hospital, St Helier, United Kingdom
Susan Murphy, Harvard University, MA, USA
Camille Nebeker, University of California, CA, USA
Jeffery Olgin, University of California San Francisco School of Medicine, CA, USA
Andrey Ostrovsky, Children's National Medical Center, Washington D.C., USA
Giorgio Quer, Scripps Research Translational Institute, CA, USA
Pedro Rey Biel, Universitat Autònoma de Barcelona, Barcelona, Spain
Aenor J. Sawyer, University of California, San Francisco, CA ,USA
Bruce Schatz, University of Illinois at Urbana-Champaign, IL, USA
Vivek Shetty, University of California Los Angeles, CA, USA
Brennan Spiegel, Cedars-Sinai Medical Center, CA, USA
Bonnie Spring, Feinberg School of Medicine Northwestern University, IL, USA
Joseph Wang, University of California San Diego, CA, USA
Brenda K. Wiederhold, Virtual Reality Medical Center, CA, USA
Albert Chih-Chieh Yang, Harvard Medical School, MA, USA
Nature Research
Managing Editor: Wanda Layman, PhD
Editorial Director, Life Sciences, Community Journals, NPJs: Arianne Heinrichs, PhD
Peer Review Assistants: Priyanka De, Ayesha Pathan
Editorial Assistants: Rosie Tobutt and Caterina Timu
Senior Editorial Assistant: Molly Jiang
Editorial Assistant Supervisor: Yasmin Esmaeili
Editorial Administration Manager: Colm Pollard
Publisher/Director, Strategic Partnerships Americas & Global NPJs: Andrea Macaluso
Assistant Production Editor: Annabelle Topliss
Production Editors: David Pentney and Annika Jesse
Senior Production Editor: Jessica Hart
Managing Production Editor: Kate Neil
Associate Marketing Manager: Madison Poe
Senior Marketing Manager: Heather Dunphy
Head of Researcher Experience: Katherine Arundell
VP Editorial, Nature Research and Community Journals: Meredith LeMasurier, PhD
VP Commercial, Nature Research Group: Andrew Douglas
Chief Editorial Advisor, Nature Research: Magdalena Skipper, PhD