About the Editors
Editors-in-Chief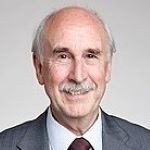 Roy M. Harrison, OBE, FRS, FRSC, FRMetS
Queen Elizabeth II Birmingham Centenary Professor of Environmental Health
University of Birmingham
Birmingham, UK
Professor Roy Harrison leads the Environmental Health Sciences Group in the School of Geography, Earth & Environmental Sciences at the University of Birmingham. He is an atmospheric chemist, with a particular interest in aerosols, including their effects upon human health. His research specialism is in air pollution on an urban scale, from emissions through atmospheric chemical and physical transformations to exposure and effects on human health. Much of this work is designed to inform the development of policy.
Fred Kucharski, PhD
Research Scientist, Earth System Physics Section
The Abdus Salam International Centre for Theoretical Physics (ICTP)
Trieste, Italy


Dr. Kucharsaki has been with ICTP since 2001, where his main research areas are climate variability and its predictability. Special research topics include atmospheric and oceanic teleconnections, particularly El Nino Southern Oscillation (ENSO) and Atlantic Nino teleconnections with monsoons and extratropical regions at all time scales; the separation of forced and internal climate variability; Sahel and Arabian Peninsula rainfall variability and its relation to sea surface temperatures; and decadal modes of variability and air-sea interactions.
Managing Editor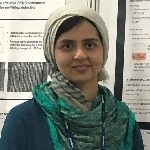 Basma Qazi-Chaudhry





Basma joined the npjs in August 2021 after completion of her PhD at King's College London. Her doctoral research was at the interface of chemistry, physics and bio imaging developing nanoparticle probes as biological imaging contrast agents for vibrational micro-spectroscopy. Prior to that, she received her master's degree in micro and nanotechnologies for integrated systems and her bachelor's in Electrical and Electronics Engineering from EPFL, Switzerland. Basma is based in the London office.
Associate Editors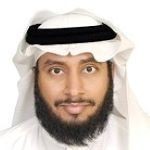 Mansour Almazroui, PhD
Director, Center of Excellence for Climate Change Research
King Abdulaziz University
Jeddah, Saudi Arabia

Professor Mansour Almazroui is a well-renowned climate scientist and expert on climate change. In addition to his Director role, he is also the Head of the Department of Meterology at KAU. As the Director, he has been leading the research activities at the Center of Excellence for Climate Change Research (CECCR) since its establishment in 2010. He is currently an associate fellow at CRU. His research interests focus on climate variability, climate change and its effect on the environment, water resources and agriculture. He is interested in detecting climate change signals and future climate change in the Middle East using state-of-the-art Global Climate Models (GCMs) and Regional Climate Models (RCMs).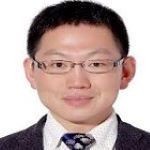 Pingqing Fu, PhD
Professor, Institute of Surface-Earth System Science
Tianjin University
Tianjin, China

Prof. Pingqing Fu received a PhD in Geochemistry from the Institute of Geochemistry, Chinese Academy of Sciences (IGCAS) in 2004. From 2005–2006, he worked in IGCAS as an Associate Professor. From 2006–2011 he worked as a postdoctoral fellow at the Institute of Low Temperature Science, Hokkaido University, Japan. Prof. Fu returned to Beijing in 2011 and joined IAPCAS. Prof. Fu has been a continuous holder of grants from the National Science Foundation of China and the Chinese Academy of Sciences. His research interests include the study of organics in atmospheric aerosols, rain and fog waters at a molecular level as it relates to long-range transport, photochemical degradation and climate change.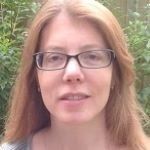 Suzanne Gray, PhD
Professor, Department of Meterology
University of Reading
Reading, UK


Suzanne Gray has been a staff member at the University of Reading since 1998 and Professor of Meteorology since 2013. Her research expertise is in dynamical meteorology with a focus on the spatial and temporal scales relevant to weather systems. Her research examines forecast predictability, mesoscale and convective processes, climatologies and pollutant transport by weather systems and is applied to a wide range of weather phenomena including convective clouds, mesoscale 'sting jets' in extreme windstorms, extratropical and tropical cyclones, polar lows and weather regimes. She obtained her PhD (also at Reading) for work on the intensification of tropical cyclones and polar lows.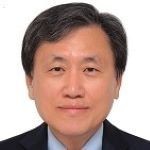 In-Sik Kang, PhD
Director, Indian Ocean Operational Research Center
Second Institute of Oceanography
Hangzhou, China

Prof. In-Sik Kang is currently a Director of Indian Ocean Operational Oceanographic Research Center, Second Institute of Oceanography, China, and a Professor Emeritus of Seoul National University (SNU), Korea. He has been a SNU Professor since 1986 after his post-doc at GFDL/Princeton University. He has been actively involved in various international programs, and in particular he has served as a WCRP Joint Scientific Committee member for 2013-2018. His major research areas are climate modelling and prediction, subseasonal and seasonal predictability, ENSO and Monsoon dynamics, MJO dynamics, decadal variability and climate changes.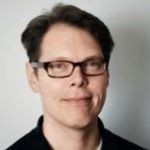 Michael Tippett, PhD
Associate Professor, Department of Applied Physics and Applied Mathematics
Columbia University
NY, USA
Before joining the IRI, Tippett was a visiting scientist at the Center for Weather Prediction and Climate Studies in Brazil and postdoctoral researcher at the Max Planck Institute for Plasma Physics. Tippett obtained his PhD from the Courant Institute of Mathematical Sciences at New York University. His current research interests focus on weather and climate extremes, including severe thunderstorms (tornadoes and hail) and tropical cyclones, and their societal implications.
Editorial Board Members
Moetasim Ashfaq
University of Tennessee
TN, USA
Elizabeth A. Barnes
Colorado State University
CO, USA
Marcelo Barreiro
Universidad de la Republica
Montevideo, Uraguay
William Boos
Yale University
CT, USA
Simona Bordoni
California Institute of Technology
CA, USA
Xavier Querol Carceller
Institute of Environmental Assessment and Water Research, Department of Geosciences
Barcelona, Spain
Lijing Cheng
Institute of Atmospheric Physics, Chinese Academy of Sciences
Beijing, China
Manuel Dall'Osto
Spanish National Research Council
Madrid, Spain
Jiwen Fan
Pacific Northwest National Laboratory
WA, USA
Sue Grimmond
University of Reading
Reading, UK
MD Nazrul Islam
King Abdulaziz University
Jeddah, Saudia Arabia
Sarah Kang
Ulsan National Institute of Science and Technology
Ulsan, South Korea
Noel Keenlyside
University of Bergen
Bergen, Norway
Aslam Khalil
Portland State University
OR, USA
Daehyun Kim
University of Washington
WA, USA
Prashant Kumar
University of Surrey
Surrey, UK
Jiafu Mao
Oak Ridge National Laboratory
TN, USA
Elsa Mohino
University of Madrid
Madrid, Spain
Phillip Mote
Oregon State University
OR, USA
Hyacinth Nnamchi
University of Nigeria
Nsukka, Nigeria
Colin O'Dowd
University of Ireland Galway
Galway, Ireland
Biswajeet Pradhan
University of Technology Sydney
Sydney, Australia
Sara Pryor
Cornell University
NY, USA
Mathew Koll Roxy
Indian Institute of Technology Madras
Madras, India
Lise Lotte Sørensen
Arctic Research Centre (ARC)
Aarhus, Denmark
Cheng Sun
Beijing Normal University
Beijing, China
Masahiro Watanabe
University of Tokyo
Tokyo, Japan
Ming Xue
University of Oklahoma
OK, USA
Interested in joining the journal team?
If you are interested in joining the journal as an Editorial Board Member or Associate Editor, please complete this Google form. Associate Editors are part of the editorial team that handle manuscripts, while Editorial Board Members are regular reviewers and are consulted for ad hoc advice. We will contact you if your expertise meets the needs of the journal.
Nature Portfolio journals are committed to promoting practices that support diversity, equity and inclusion in science communication and publishing, and we strongly encourage gender, race, ethnic, geographic, career stage and other diversity in our journal teams. Our in-house staff will use your information only for the purposes of identifying new editorial team or board members. Please contact the journal by email if you would like to remove your information from these records.
Please note that we are not able to respond to all applicants.