About the Editors
Editor-in-Chief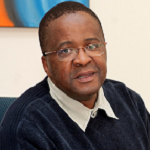 Bhekie B. Mamba, PhD
Director, Nanotechnology and Water Sustainability (NanoWS)
University of South Africa
Johannesburg, South Africa
Professor Bhekie Mamba has occupied a number of leadership positions including being a Professor and Head at Department of Applied Chemistry at the University of Johannesburg, Executive Dean of the Faculty of Science at the University of Johannesburg, Director of the DST/Mintek Nanotechnology Innovation Centre – Water Research Node and the Director of the Institute of Nanotechnology and Water Research at the University of Johannesburg. He has experience in the area of nanotechnology, polymer chemistry and water treatment technologies. His interests focus on creating sustainable solutions that will ensure that water resources are maintained and preserved for future generations.
Managing Editor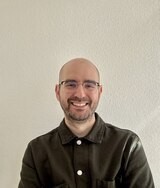 Spyros Bakas, PhD




Associate Editors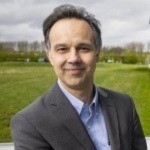 Emile Cornelissen, PhD
Professor, Department of Bio-engineering
KWR / Ghent University
The Netherlands / Belgium

Prof. Emile Cornelissen is a Senior Scientific Researcher at KWR Water Research Institute in the Netherlands and part-time Professor at the Particle and Interfacial Technology Group at the University of Ghent in Belgium (since 2017). He works also as a Visiting Scientist at the Singapore Membrane Technology Centre (SMTC) at the NTU in Singapore (since 2014). He obtained his Chemical Engineering MSc (1992) and PhD degree (1997) at the University of Twente (the Netherlands). His research topics include membrane fouling and cleaning, rejection of emerging contaminants by pressure and osmotic driven membranes and developing innovative membrane based concepts. He published more than 120 papers in well-respected scientific journals (h-factor of 36), co-filed 5 patents and written three book chapters. He received several innovation awards in the field water treatment and membrane filtration.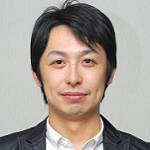 Ryo Honda, PhD
Professor, Faculty of Geosciences and Civil Engineering
Kanazawa University
Kanazawa, Japan

Professor Ryo Honda received his BS, MS and PhD in Urban Engineering at University of Tokyo. His research interest is in wastewater microbiology and membrane-applied biological process, especially on antimicrobial resistance, wastewater-based epidemiology, and resource recovery from wastewater. He also has wide experience of research and field surveys on water-related issues in tropical Asian countries.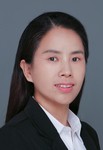 Yunxia Hu, PhD
Tiangong University
Tianjin, China

Professor Yunxia Hu received her PhD degree in Polymer Science and Engineering from University of Massachusetts (Amherst, USA). She obtained her postdoctoral training at University of North Carolina, Chapel Hill, and Yale University. Professor Hu joined Tiangong University at 2017 and served as a co-director of the state key lab of separation membranes and membrane processes. Professor Hu mainly focuses on the membrane-based water treatment technology, including the synthesis of polymeric materials, the fabrication of high-performance filtration membranes, and their applications for chemical and environmental engineering processes.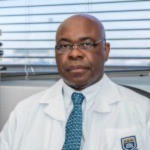 Prof Emmanuel Iheanyichukwu Iwuoha, PhD
University of the Western Cape
Cape Town, South Africa



Prof Iwuoha is the South African Research Chair for NanoElectrochemistry and Sensor Technology. His main research focus areas are electroanalytical sensors and electrocatalytic reactors. Accordingly, his research work involves the development of sensing and decontamination platforms for a variety of sample matrices, including water.
Nina Lansbury, PhD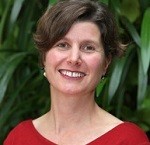 School of Public Health
The University of Queensland
Brisbane, Australia

Dr Nina Lansbury is a researcher on environmental and planetary health within The University of Queensland's School of Public Health. She conducts research and teaching on responses to complex issues around the sustainable and integrated development, including management and use of water and energy resources with social, environmental and economic considerations. Her current research examines the implementation challenges and opportunities for the UN Sustainable Development Goals, sustainable provision and evaluation of water, sanitation and hygiene in development, including in remote Indigenous communities on both mainland Australia and in the Torres Strait.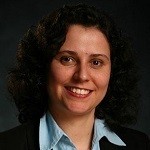 Debora F. Rodrigues, PhD
Department of Civil and Engineering
University of Houston
TX, USA

Professor Debora Rodrigues received her BS and MS degrees in Biology and Microbiology, respectively, from the University of Sao Paulo, Brazil, and her PhD in Microbiology and Molecular Genetics from Michigan State University in 2007. She was a Postdoctoral Associate in the Environmental Engineering Program at Yale University from 2007 to 2010. Her research is divided in three main topics: better understanding of the aquatic system and its ecology; investigation of the effects of nanomaterials on the environment (more specifically, carbon-based nanomaterials) through application of molecular biology and nanotoxicological tools and development of new nanotechonologies and biotechnologies to keep the aquatic system safe and remove unwanted contaminants.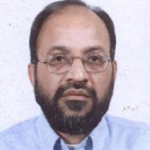 Syed M. Zubair, PhD
Distinguished Professor, Department of Mechanical Engineering
King Fahd University of Petroleum and Minerals
Dhahran, Saudi Arabia

Professor Zubair received his PhD in mechanical engineering from Georgia Institute of Technology. His research interests involve both applied as well as fundamental areas of energy and desalination systems: thermal and membrane-based desalination systems, refrigeration and air-conditioning systems and fouling of heat exchangers. He has participated in several research projects, including projects supported by the MIT-KFUPM Center for Clean Water and Clean Energy.
Editorial Board Members
Diego-César Alarcón-Padilla, CIEMAT-Plataforma Solar de Almería, Spain
Malak Talal Al-Nory, Effat University, Saudi Arabia
Khawla Al-Shayji, Kuwait University, Kuwait
Mohammed A. Antar, King Fahd University of Petroleum & Minerals, Saudi Arabia
Robert Bain — UNICEF, USA
Asit K. Biswas, Lee Kuan Yew School of Public Policy, Singapore & Third World Centre for Water Management, Mexico
Jo Burgess, Water Research Commission, South Africa
Chart Chiemchaisri, Kasetsart University, Thailand
Orlando Coronell, University of North Carolina, USA
Peter Gleick, President-Emeritus of Pacific Institute, & member of US National Academy of Sciences, USA
April Gu, Cornell University, USA
Veera Gnaneswar Gude, Mississippi State University, USA
Claudia K. Gunsch, Duke University, USA
Eric M. V. Hoek, University of California, Los Angeles, USA
Peiying Hong, King Abdullah University of Science & Technology, Saudi Arabia
Arpita Iddya, University of California, USA
Sadahiko Itoh, Kyoto University, Japan
Peter Jarvis, Cranfield University, UK
Hiroyuki Katayama, University of Tokyo, Japan
Mary Jo Kirisits, The University of Texas at Austin, USA
Manish Kumar, Indian Institute of Technology, Gandhinagar, Gujarat, India
Tahar Laoui, King Fahd University of Petroleum & Minerals, Saudi Arabia
Pierre Le-Clech, University of New South Wales, Australia
John H. Lienhard V, Massachusetts Institute of Technology, USA
Wen-Tso Liu, University of Illinois at Urbana-Champaign, USA
Shaily Mahendra, University of California Los Angeles, USA
How Yong Ng, National University of Singapore, Singapore
Kim Choon Ng, King Abdullah University of Science & Technology, Saudi Arabia
Roohollah Noori, University of Tehran, Iran
Tebello Nyokong, Rhodes University, South Africa
Satoshi Okabe, Hokkaido University, Japan
T. Pradeep — Indian Institute of Technology Madras, India
Rene Rangel-Mendez — Instituto Potosino de Investigación Científica y Tecnológica A.C., Mexico
Daisuke Sano, Tohoku University, Japan
Raman Saravanane, Pondicherry Engineering College, India
Andrea Iris Schäfer, Karlsruhe Institute of Technology, Germany
Chuyang Y. Tang, The University of Hong Kong, Hong Kong
Justice M. Thwala, University of Swaziland, Swaziland
Nathalie Tufenkji, McGill University, Canada
Olli Varis, Aalto University, Finland
Mari-Karoliina Winkler, University of Washington, USA
Guangxue Wu, National University of Ireland, Galway, Ireland
Hiroshi Yamamura, Chuo University, Japan
Linda Zou, Masdar Institute of Science and Technology, UAE
Interested in joining the journal team?
If you are interested in joining the journal as an Editorial Board Member or Associate Editor, please complete this Google form. Associate Editors are part of the editorial team that handle manuscripts, while Editorial Board Members are regular reviewers and are consulted for ad hoc advice. We will contact you if your expertise meets the needs of the journal.
Nature Portfolio journals are committed to promoting practices that support diversity, equity and inclusion in science communication and publishing, and we strongly encourage gender, race, ethnic, geographic, career stage and other diversity in our journal teams. Our in-house staff will use your information only for the purposes of identifying new editorial team or board members. Please contact the journal by email if you would like to remove your information from these records.
Please note that we are not able to respond to all applicants.