Calls for Papers
Highlight your research and enhance its visibility to your field and community by submitting to one of our Collections.
Papers included in a Collection are published in the journal and featured on our collection page.
Read our Collection submission policies here.
Guest Edited Collections open for submissions
Microbiome interventions for health
npj Biofilms and Microbiomes will publish a special Collection dedicated to cutting-edge research on microbiome interventions that aim to maintain health and treat or prevent diseases.
Manuscripts submitted for consideration for the collection will be handled by our Guest Editor Jotham Suez (Johns Hopkins Bloomberg School of Public Health; @SuezLab) and our Associate Editor Omry Koren (Bar-Ilan University; @KorenLab).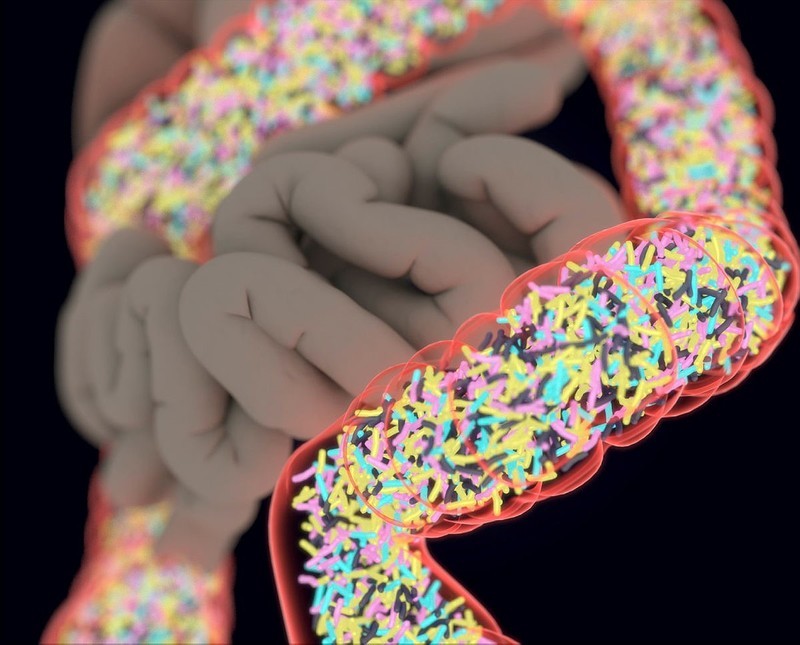 We are looking for manuscripts discussing, but not limited to, the following topics:
• Faecal microbiota transplantation
• Postbiotics and metabolite-based therapies
• Nutrition-based therapies
• Targeted microbiome editing (supplementation or restriction)
• Interplay between lifestyle, diet and microbiome
• Microbiome based prediction and diagnosis
© Anatomy Insider / stock.adobe.com
The deadline for submissions is 31st December 2022.
Relevant manuscripts are not limited to human studies, and may describe results obtained in preclinical models, in vitro or in silico. We encourage submissions discussing therapeutics targeting extraintestinal microbiomes (e.g., skin, mouth, genital) and studies on non-bacterial members of the microbiome. The article selection below represents the types of research the journal has already published on this topic. Visit our website to learn more about npj Biofilms and Microbiomes' aims and scope, or to browse all available articles.
Nisin probiotic prevents inflammatory bone loss while promoting reparative proliferation and a healthy microbiome
Gut microbiota determines the social behavior of mice and induces metabolic and inflammatory changes in their adipose tissue
Gut microbiome responses to dietary intervention with hypocholesterolemic vegetable oils
Daily full spectrum light exposure prevents food allergy-like allergic diarrhea by modulating vitamin D3 and microbiota composition
Berberine attenuates choline-induced atherosclerosis by inhibiting trimethylamine and trimethylamine-N-oxide production via manipulating the gut microbiome
Time-restricted feeding induces Lactobacillus- and Akkermansia-specific functional changes in the rat fecal microbiota
Atherosclerosis amelioration by allicin in raw garlic through gut microbiota and trimethylamine-N-oxide modulation
The right bug in the right place: opportunities for bacterial vaginosis treatment
Biofilms harbour Clostridioides difficile, serving as a reservoir for recurrent infection
Integrated metagenomics identifies a crucial role for trimethylamine-producing Lachnoclostridium in promoting atherosclerosis
Improved functionality of Ligilactobacillus salivarius Li01 in alleviating colonic inflammation by layer-by-layer microencapsulation
Metagenomic and metatranscriptomic profiling of Lactobacillus casei Zhang in the human gut
Identification and characterization of novel endolysins targeting Gardnerella vaginalis biofilms to treat bacterial vaginosis
To submit your manuscript for consideration at npj Biofilms and Microbiomes as part of this Collection, please follow the steps detailed on this page. Once logged in you can submit your manuscript to a Collection by selecting the appropriate manuscript type and clicking "Continue". Then when filling out the "Manuscript Information", select the "Microbiome interventions for health Collection" from the "Subject Terms" tab. Authors should also express their interest in the Collection in their cover letter.
Please direct any queries to Nico Fanget, Managing Editor: n.fanget@nature.com
Collection Submission Policies
Collections of original primary research articles are published open access and online only.
All manuscripts submitted to a Collection are assessed according to the standard npj Biofilms and Microbiomes editorial criteria and are subject to all standard journal policies. If accepted for publication, an article processing charge applies (with standard waiver policy).
All Collections are open for submissions from all authors – and not by invitation only – on the condition that the manuscripts fall within the scope of the Collection and of npj Biofilms and Microbiomes more generally.
Manuscripts submitted to an open Collection may be considered unsuitable for inclusion, particularly if they fall outside the scope of the Collection. In such cases, the authors will be notified by the editorial office and their manuscript can be considered as a regular npj Biofilms and Microbiomes submission.
npj Biofilms and Microbiomes's in-house editors reserve the right to assume responsibility for the management of a Collection at any stage.