About the Editors
Editor-in-Chief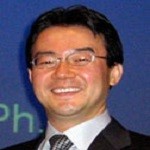 Shin-ichiro Imai, MD, PhD
Dept. of Developmental Biology, Dept. of Medicine
Washington University School of Medicine
MO, USA


Shin-ichiro Imai is currently a Professor in the Department of Developmental Biology. Professor Imai's long-term goal is to achieve "productive aging," which aims to maintain good health and spirit in our later life, by understanding the spatial and temporal dynamics of our physiological system and developing nutriceutical/pharmaceutical interventions for age-associated complications.
Associate Editors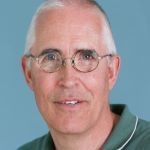 Johan Auwerx, MD, PhD
Laboratory of Integrative Systems Physiology
École Polytechnique Fédérale de Lausanne
Lausanne, Switzerland

Johan Auwerx is Professor at the Ecole Polytechnique, Federale de Lausanne, Switzerland, where he occupies the Nestle Chair in Energy Metabolism. Dr. Auwerx has been using molecular physiology and systems genetics to understand metabolism in health, aging and disease. Much of his work focuses on understanding how diet, exercise and hormones control metabolism through changing the expression of genes by altering the activity of transcription factors and their associated cofactors.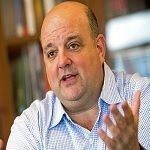 Rafael de Cabo, PhD
Senior Investigator, Translational Gerontology Branch
National Institute of Health
MD, USA

Rafael de Cabo's research has focused on the effects of nutritional interventions on basic mechanisms of aging and age-related diseases. Ultimately his goal is to identify interventions that will improve both healthspan and lifespan with translational potential to benefit human aging.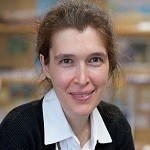 Vera Gorbunova, PhD
Dept. of Biology
University of Rochester
MI, USA

Vera Gorbunova is a Professor of Biology at the University of Rochester and a co-director of the Rochester Aging Research Center. Her research is focused on understanding the mechanisms of longevity and genome stability and on the studies of exceptionally long-lived mammals. Dr. Gorbunova also investigates the role of Sirtuin proteins in maintaining genome stability.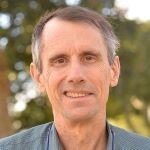 Mark P. Mattson, PhD
Dept. of Neuroscience
Johns Hopkins University School of Medicine
MD, USA

Mark Mattson is a Professor of Neuroscience at Johns Hopkins University School of Medicine in Baltimore. His research is aimed at understanding molecular and cellular mechanisms of brain aging and the pathogenesis of Alzheimer's, Parkinson's and Huntington's diseases, and stroke. His work has elucidated how the brain responds adaptively to challenges such as fasting and exercise, and he has used that information to develop novel interventions to promote optimal brain function throughout life.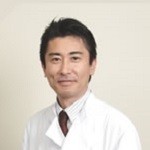 Tohru Minamino, MD, PhD
Dept. of Cardiovascular Biology and Medicine
Niigata University
Niigata, Japan

Tohru Minamino is Professor and chairman of the Department of Cardiovascular Biology and Medicine, Niigata University Graduate School of Medical and Dental Sciences. Dr. Minamino is one of the leading researchers in this field of cardiovascular aging.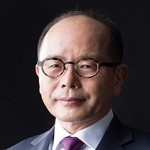 Hong Gil Nam, PhD
Institute for Basic Science
Daejeon, South Korea


Prof. Hong Gil Nam is the director of Center for Plant Aging Research, Institute for Basic Science (IBS) and a founding member and Fellow Professor of the Department of New Biology, DGIST. Prof. Nam is a pioneer in the field of life history, aging, senescence and death in plants. His further research interest includes comparative aspects in diverse kingdoms including plants and animals at cellular, individual and population levels. His goal is systems and spatiotemporal level understanding of the aging process.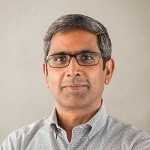 Satchidananda Panda, PhD
Regulatory Biology Laboratory
The SALK Institute
CA, USA

Satchidananda Panda is interested in understanding the mechanisms that generate and sustain daily rhythms in behavior, physiology and metabolism. The biological clock or circadian oscillator in most organisms coordinates behavior and physiology with the natural light-dark cycle. His lab characterizes the mechanism by which the circadian oscillator in the brain is synchronized to the ambient lighting condition and the oscillators in peripheral organs are entrained by feeding cues. Understanding these mechanisms has wide implications in optimizing lighting condition and daily eating pattern in extending healthy lifespan.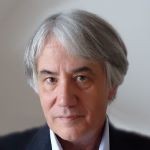 Andrew Steptoe, Dsc, DPhil
University College of London
London, United Kingdom


Andrew Steptoe is Director of the Institute of Epidemiology and Health Care in the Faculty of Population Health Sciences and British Heart Foundation Professor of Psychology. Andrew directs the Psychobiology Group and the English Longitudinal Study of Ageing research group at UCL.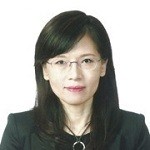 Yousin Suh, PhD
Wilf Family Cardiovascular Research Institute
Albert Einstein College of Medicine
NY, USA

Yousin Suh, Ph.D., is a Professor of Genetics and Medicine at Albert Einstein College of Medicine. She investigates the (epi)genetic component that underlies the interface of intrinsic aging and disease. The approach she follows is based on the identification of (epi)genome sequence variants associated with age-related disease risk or its opposite, i.e., an unusual resistance to such disease. Discoveries thus far made include novel, rare alleles associated with extreme longevity, sirtuin variants that confer risk for heart disease, longevity-associated miRNAs and epigenetic signatures of cellular senescence.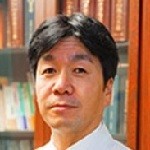 Tatsuya Yamasoba, MD, PhD
Graduate School of Medicine and Faculty of Medicine
University of Tokyo
Tokyo, Japan

Tatsuya Yamasoba is Professor and chairman of the Department of Otolaryngology and Head and Neck Surgery, University of Tokyo, Japan. He is an internationally recognized otologist and neurotologist. Professor Yamasoba currently focuses on aging and anti-aging research mainly related to hearing, balance and olfaction from the molecular level to clinical application. His main research interest also includes sensory aging, oxidative stress and mitochondrial DNA.

Andrew Yoo, PhD
Associate Professor of Developmental Biology
Washington University School of Medicine
MO, USA

Andrew Yoo is an Assistant Professor in the Department of Developmental Biology at Washington University School of Medicine. Dr. Yoo's research focuses on genetic pathways that determine the identity of neuronal cell fate and cellular reprogramming approaches to directly convert non-neuronal human somatic cells to neurons. By generating human neurons across the age spectrum, his lab models aging of human neurons and investigates cellular properties intrinsic in aged human neurons.
Editorial Board Members
Peter Adams, The Beatson Institute, United Kingdom
Adam Antebi, Max Planck Institute, Germany
Maria Blasco, Spanish National Cancer Research Center, Spain
Anne Brunet, Stanford University, USA
Navdeep Chandel, Northwestern University, USA
Michael Coleman, The Babraham Institute, United Kingdom
Jorge Erusalimsky, Cardiff Metropolitan University, United Kingdom
Toren Finkel, National Heart, Lung and Blood Institute, NIH, USA
Malene Hansen, Sanford Burnham Institute, USA
Jan Hoeijmakers, Erasmus University Medical Center, Netherlands
Matt Kaeberlein, University of Washington, USA
Dimitrios Kapogiannis, National Institute on Aging, NIH, USA
Ichiro Kawachi, Harvard School of Public Health, USA
Kenneth Langa, University of Michigan, USA
William Mair, Harvard TH Chan School of Public Health, USA
Karen E. Nelson, The J. Craig Venter Institute, USA
Eisuke Nishida, Kyoto University, Japan
Shigeo Ohta, Nippon Medical School, Japan
Hideyuki Okano, Keio University, Japan
Tomas Prolla, University of Wisconsin, USA
Paolo Sassone-Corsi, University of California, Irvine, USA
Kristina Schoonjans, Ecole Polytechnique Federale de Lausanne, France
Teresa Seeman, David Geffen School of Medicine at UCLA, USA
Amita Sehgal, University of Pennsylvania, USA
Manuel Serrano, Spanish National Cancer Research Center, Spain
David Sinclair, Harvard Medical School, USA
Marc Tatar, Brown University, USA
Kazuo Tsubota, Keio University School of Medicine, Japan
Kohjiro Ueki, The University of Tokyo, Japan
Fumihiko Urano, Washington University School of Medicine, USA
Henriette van Praag, Florida Atlantic University, USA
Eric Verdin, Gladstone Institute of Virology and Immunology, USA
Amy Wagers, Joslin Diabetic Center, Harvard University, USA
Meng Wang, Baylor College of Medicine, USA
Craig Willcox, Okinawa International University, Japan
Masashi Yanagisawa, UT Southwestern, USA