About the Editors
Like the other Nature titles, Nature Microbiology has no external editorial board. Instead, all editorial decisions are made by a dedicated team of professional editors, with relevant research and editorial backgrounds.
Chief Editor: Susan Jones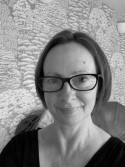 Susan studied Microbiology & Virology for her undergraduate degree at the University of Warwick. She received a PhD in Microbiology, studying quorum sensing in a plant pathogenic bacterium in George Salmond's lab at the University of Warwick. After postdoctoral work at Imperial College, London investigating transcriptional mechanisms underlying stress responses in bacteria, she left the lab in 2003 to join the launch team of Nature Reviews Microbiology, becoming Chief Editor in 2008. She moved to join the PLOS Medicine team in 2009 where she was responsible for infectious disease, public health and molecular medicine and became Senior Research Editor in 2011. Susan joined Nature Biotechnology in 2012 where she spent eight years as Senior Editor, and was responsible for applied microbiology, microbiome technologies, microbial genomics and plant biotechnology among other areas. She joined Nature Microbiology as Chief Editor in March 2020. In 2022 she was appointed to a voluntary role as a Global assessor of small grants applications and event abstract submissions for the Royal Society of Tropical Medicine & Hygiene.
orcid.org/0000-0002-7801-9786
Senior Editor: Kyle Frischkorn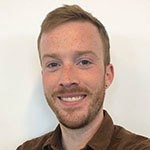 Kyle studied Microbiology during his undergraduate degree at the University of Washington in Seattle. He went on to obtain his PhD in Earth and Environmental Sciences from the Lamont-Doherty Earth Observatory of Columbia University, where he studied interactions between marine microbes and their impact on geochemical cycles. He also conducted postdoctoral research on this topic at the École Normale Supérieure in Paris, France. Kyle began his editorial career in 2019 at Nature Communications, handling biogeoscience. In 2021 he served as locum Senior Editor at Nature Geoscience. Kyle joined Nature Microbiology in 2022 and is based in the New York office.
orcid.org/000-0003-4844-8720
Senior Editor: Agustina Taglialegna

Agustina studied Microbiology at the National University of Rio Cuarto, Argentina. She earned her PhD in Biotechnology studying protein-mediated cell-cell interactions of Staphylococcus aureus biofilms in the laboratory of Inigo Lasa, under the supervision of Jaione Valle at the Public University of Navarra, Spain. She then moved to Houston, Texas, for postdoctoral studies in the laboratory of Adriana Rosato at The Houston Methodist Research Institute (Texas Medical Center). There, she focused on studying the molecular mechanisms by which methicillin-resistant S. aureus (MRSA) clinical strains gain resistance against different antibiotics and their relation to virulence. Agustina joined the Nature Microbiology team in January 2020.
agustina.taglialegna@nature.com
Senior Editor: Emily White

Emily studied Microbiology for her undergraduate degree at the University of Manchester, UK. She then received a PhD in Microbiology studying the interactions between the mammalian intestinal microbiota and the intestinal helminth parasite Trichuris muris, in the laboratories of Ian Roberts and Richard Grencis at the University of Manchester. Emily joined the Nature Microbiology team in November 2016 and is based in the London office. At the end of 2021, she was locum Chief Editor of Nature Microbiology for three months. Since July 2021, Emily has been an Advisory Editor for npj Biofilms and Microbiomes.
orcid.org/0000-0002-2314-5718
Associate Editor: François Mayer

François studied Microbiology at the Technical University Braunschweig in Germany, and investigated biofilms of the pathogenic bacterium Pseudomonas aeruginosa during his Diploma thesis in the laboratory of Dieter Jahn. He then earned his PhD in Microbiology studying novel infection-associated genes in the human fungal pathogen Candida albicans in the laboratory of Bernhard Hube at the Hans-Knoell-Institute in Jena, Germany. Following a short postdoc in Bernhard Hube's lab, he then moved to Vancouver, Canada, to perform postdoctoral studies in the laboratory of Jim Kronstad at the Michael Smith Laboratories, University of British Columbia. There, his research focus was on virulence factor production by the human fungal pathogen Cryptococcus neoformans, antifungal drug discovery, and fungal-bacterial interactions. François joined the Nature Microbiology team in September 2019.
orcid.org/0000-0002-6800-9429
Associate Editor: Julie Tai-Schmiedel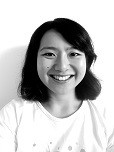 Julie studied Biochemistry at the Eberhard Karls University of Tübingen in Germany. She pursued her Ph.D. studies in the lab of Noam Stern-Ginossar at the Weizmann Institute of Science, Rehovot, Israel. There, she addressed how Influenza A virus induces host shutoff and investigated the functions of long non-coding RNAs that are encoded by the human cytomegalovirus. Julie joined the Nature Microbiology team in September 2020.
julie.tai-schmiedel@nature.com
orcid.org/0000-0003-0302-4377