Gaëlle Frenois-Veyrat

Franck Gallardo

Jean-Nicolas Tournier

Jingwen Guan

Agnès Oromí-Bosch

Joseph Bondy-Denomy

Benjamin A. Adler

Tomas Hessler

Jennifer A. Doudna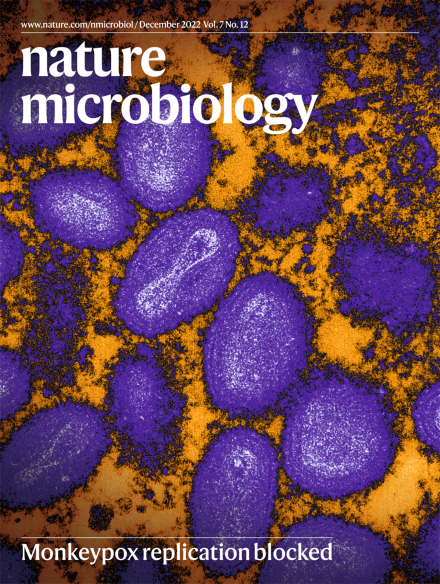 Announcements
To celebrate UN International Women's Day, our March issue included a focus on women in microbiology. This series of articles highlights gender inequalities that impact women in academia, clinical research and healthcare. We also took this opportunity to celebrate the achievements of female microbiologists.

Nature Microbiology presents a Series of Journal Club articles, written by underrepresented author groups, that highlight past and present scientific advances in all areas of microbiology.

Nature Immunology and Nature Microbiology publish papers of the highest quality in all areas of immunology and microbiology, respectively. Owing to expansion of our journals we are seeking a highly motivated individual, ideally with a strong interest in immunology and microbiology, to join our teams as an Associate/Senior Editor.
Reports of diphtheria cases in asylum seekers in the UK remind us that understanding and mitigating the risks posed by infectious diseases to disadvantaged peoples remain important.

We present a series of commissioned articles authored by people from groups that are under-represented in research, to highlight past and present scientific contributions in microbiology and to increase the diversity of Nature Microbiology authors.

Ariangela Kozik is a research investigator at the University of Michigan where she studies the role of the respiratory microbiome, and host–microbiome interactions, in asthma pathogenesis and treatment response. Ariangela is also the vice president and a co-founder of the Black Microbiologists Association.

Methods for monitoring wastewater for severe acute respiratory syndrome coronavirus 2 (SARS-CoV-2) and emerging variants have risen to prominence during the COVID-19 pandemic. Routine monitoring of wastewater should be deployed around the world to mitigate the spread of pathogens, both old and new.