Featured
To coincide with the 28th United Nations Climate Change Conference (COP28), taking place in Dubai, United Arab Emirates, we present a set of specially commissioned commentary and review articles that call attention to the outsized impact of microbes on the environment.

Here the authors review how microbial metabolism could offer greener options for the synthesis and breakdown of plastic monomers and polymers.

So Young Choi

Youngjoon Lee

Sang Yup Lee

Increased heat tolerance in fungi with pathogenic potential due to global warming could bring new fungal diseases.
Nidhee Jadeja

Judy Omumbo

Marta Tufet Bayona

Christian Kost

Kiran Raosaheb Patil

Markus Ralser

So Young Choi

Youngjoon Lee

Sang Yup Lee

Stefanie Lutz

Natacha Bodenhausen

Marcel G. A. van der Heijden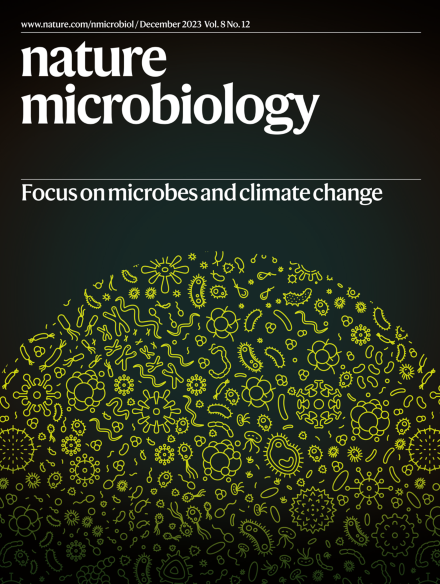 The spread of vector-borne infectious diseases is driven by a complex array of environmental and social drivers, including climate and land-use changes. Global and regional action is urgently needed to tackle carbon emissions and deforestation to halt future outbreaks.

To coincide with the 28th United Nations Climate Change Conference (COP28), taking place in Dubai, United Arab Emirates, we present a set of specially commissioned commentary and review articles that call attention to the outsized impact of microbes on the environment.

Increased heat tolerance in fungi with pathogenic potential due to global warming could bring new fungal diseases.

Climate changes can destabilize soil microbial communities, but compound and sequential extreme climate events will magnify the destabilizing effects to other trophic levels — thereby impacting terrestrial biodiversity and ecosystem functioning.

Jingjing Shi

Madhav P. Thakur

Nidhee Jadeja

Judy Omumbo

Marta Tufet Bayona