Agila Kumari Pragasam

Veeraraghavan Balaji

Ankur Mutreja

Alyssa C. Bader

Essie M. Van Zuylen

Matthew Z. Anderson

Matilda Handsley-Davis

Matthew Z. Anderson

Laura S. Weyrich

Florent Lassalle

Salah Al-Shalali

Nicholas R. Thomson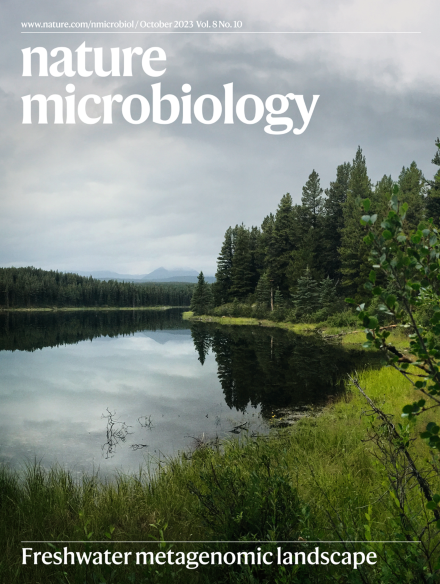 Announcements
In this joint collection, Nature Microbiology and Nature Communications invite submission of research articles spanning the topic of microbiome and nutrition.

Nature Microbiology presents a Series of Journal Club articles, written by underrepresented author groups, that highlight past and present scientific advances in all areas of microbiology.

In this cross-journal collection, we welcome submissions on studies that assess progress towards the Sustainable Development Goals or that showcase interventions that have made a difference.
Thumbi Ndung'u reminisces about how far we have come in our fight against HIV-1, a pandemic virus that causes AIDS, and where we still need to go.

As more PhD students and postdoctoral fellows transition to professions outside academia, training programmes must prepare scientists for these alternative careers.

Investment in a new tuberculosis vaccine is a landmark step forward, but continued efforts to advance treatments, diagnostics and biosocial issues are needed to meet targets to end the epidemic by 2035.

The global outbreak of H5N1 highly pathogenic avian influenza virus and its high toll on animal populations raise concerns about spillover into humans, but human host barriers need to be considered when estimating transmission potential.

Kevin Ciminski

Geoffrey Chase

Martin Beer

Carl Nathan describes how learning from Mycobacterium tuberculosis, which causes tuberculosis, teaches us about the intricacies of bacteria–immune system interplay and its repercussions for non-infectious diseases, including cancer.