Julia M. Kelliher

Marisa Rudolph

Emiley A. Eloe-Fadrosh

Yong Fan

René Klinkby Støving

Oluf Pedersen

Beren Aylan

Elliott M. Bernard

Maximiliano G. Gutierrez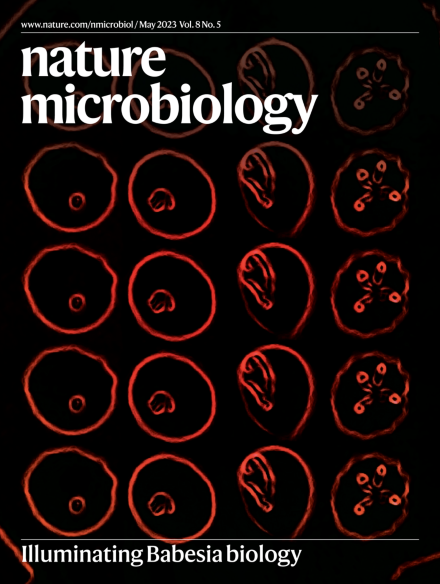 Announcements
Come and join the teams of Nature Immunology and Nature Microbiology. Work to develope our coverage of host-pathogen research in this varied and exciting new role. This role can be located in our New York, London, Berlin, Heidelberg or Madrid office, in a hybrid working model. The position is offered on a full-time, permanent basis. Get in touch for more details.

Nature Microbiology presents a Series of Journal Club articles, written by underrepresented author groups, that highlight past and present scientific advances in all areas of microbiology.
Microbiota-targeted interventions for malnutrition are under investigation, but complex illnesses associated with malnutrition, such as eating disorders, may not be straightforward to treat.

Evidence that bacterial infection shapes susceptibility to recurrent UTI via epigenetic memory shows that integrated approaches that consider host and pathogen are essential to develop effective treatments.

Diagnosis is the weakest aspect of tuberculosis (TB) care and control. We describe seven critical transitions that can close the massive TB diagnostic gap and enable TB programmes worldwide to recover from the pandemic setbacks.

Madhukar Pai

Puneet K. Dewan

Soumya Swaminathan

Julia M. Kelliher

Marisa Rudolph

Emiley A. Eloe-Fadrosh

Characterization of an ancient chemosynthetic process in modern oceans prompts investigation into microbial metabolisms that might be hiding in the dark.