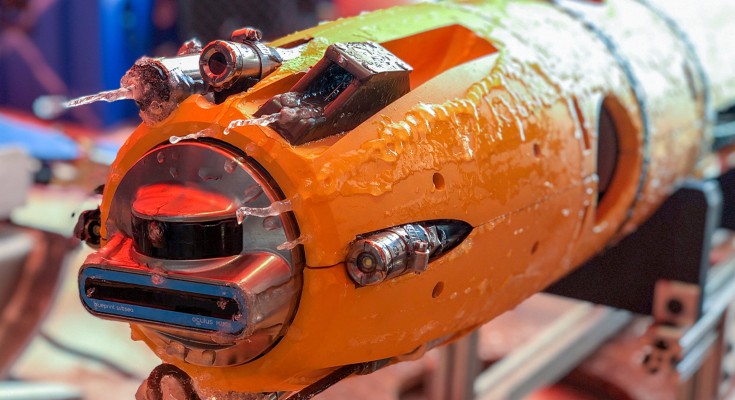 Featuring articles on atmospheric hot extremes, rooting zone water storage, mantle wedge oxidation, nighttime air pollution chemistry, and more.
Featured
Analysis of lunar soils sampled by the Chang'e-5 mission suggests that impact glass beads may host a substantial inventory of solar wind-derived water on the Moon's surface.

Huicun He

Jianglong Ji

Fuyuan Wu

The recent emergence of a new economic model that is focused on the pursuit of human and ecological wellbeing — the wellbeing economy — offers a fresh framework for geology to contribute to society. The challenge will be to extend the social purpose of geology beyond material and financial goals to the ultimate ends of sustainability through delivering long-term wellbeing for all.

This month marks the 15-year anniversary of Nature Geoscience, a milestone reached after weathering three years of pandemic-related global disruption. We reflect on the burden on peer review over this period and the resilience of the geoscience community.
Matthias Röthlisberger

Lukas Papritz

Haichao Wang

Haolin Wang

Yuanhang Zhang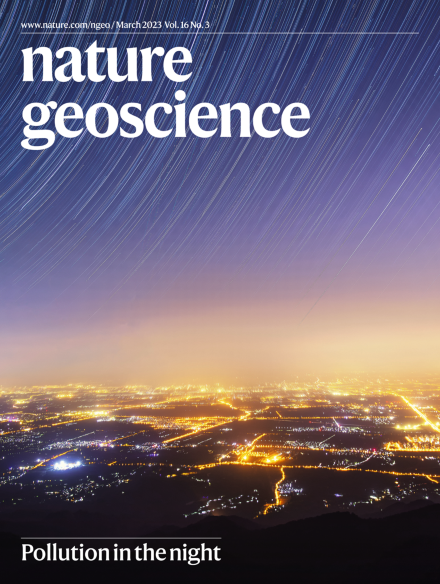 Announcements
Nature Geoscience, Nature Communications, and Communications Earth & Environment welcome submissions on the 2023 Kahramanmaraş earthquake sequence, which (if accepted for publication) will be included in this open Collection.

Deep water refers to the water, and its constituent ions, in Earth's interior. Compiling research and comment from across the Nature Portfolio, this collection explores the deep water cycle, in subduction zones and Earth's interior more generally.

Recent missions to the asteroids Ryugu and Bennu have revealed that the surfaces of asteroids can be actively shaped by a variety of geological processes. This Collection assembles recent results from NASA's OSIRIS-REx mission to Bennu and research from across Nature Portfolio that provides insights into the properties, processes, and evolution of asteroid surfaces.
Long-lasting eruptions of some subduction zone volcanoes may be regulated by their magma sources in the mantle. This suggests that direct connections between the mantle and surface are possible through a relatively thick crust.

Numerical simulations show that convection in the mantle shapes the long-term structure of Earth's magnetic field. The mantle influences the magnetic field by imposing a pattern of cooling that controls the dynamics of fluid flow at the top of the outer core.

Satellite observations show that 24.1% of tropical moist forests are degraded. In addition to the warming effects of the release of carbon from biomass, satellite data suggest that degradation could also increase the land surface temperatures of the affected regions. This biophysical feedback could hinder forest restoration initiatives.

A remotely-operated underwater vehicle was used to map the ice, ocean, and seafloor conditions near the point where the floating Ross Ice Shelf meets the seafloor, also known as the grounding line. The study identified refreezing crevasses and geomorphological signatures of past grounding line retreat.