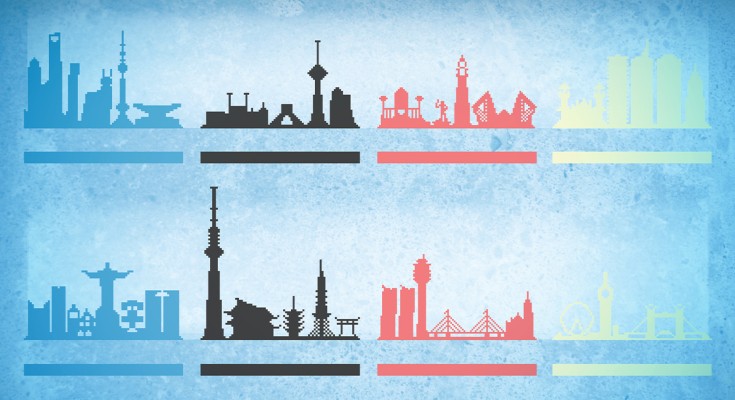 Sarah Moody

Sergey Senkin

Michael R. Stratton
Mireille Kamariza

Lorin Crawford

Hilary Finucane

Edward Mountjoy

Ellen M. Schmidt

Maya Ghoussaini

Dina Mansour Aly

Om Prakash Dwivedi

Emma Ahlqvist

Chris Eijsbouts

Tenghao Zheng

Miles Parkes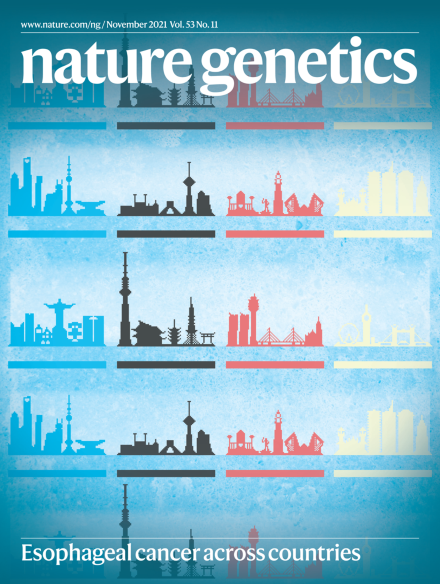 Announcements
Nature Genetics is taking part in Guided Open Access (OA), a pilot designed to make the process of publishing open access simpler, quicker, and more efficient. In Guided OA, an article is considered collaboratively at a group of associated journals, and authors are then guided through the process to find the best home for their work.
Genome-wide association analyses identify variants associated with thoracic aortic diameter. A polygenic score for ascending aortic diameter was associated with a diagnosis of thoracic aortic aneurysm in independent samples.

James P. Pirruccello

Mark D. Chaffin

Patrick T. Ellinor

Elizabeth G. Atkinson

Alex Bloemendal

Benjamin M. Neale

Seismic amplifications arise from several cycles of circular recombination of circular extrachromosomal DNA formed as a result of chromothripsis. The process provides a mechanism for oncogene amplification in a number of different human tumor types.

Carolina Rosswog

Christoph Bartenhagen

Matthias Fischer

Polycomb proteins can regulate epigenetic transcriptional memory during cell differentiation. This memory operates in cis and is linked to the strength of activating inputs.

Daniel Holoch

Michel Wassef

Raphaël Margueron

A study of 17,152 patients with cancer identified pathogenic germline variants in cancer predisposition genes. Although tumors showed biallelic inactivation for high-penetrance genes, this was not the case in most patients with pathogenic variants in low-penetrance genes, suggesting alternative routes to tumorigenesis.

Preethi Srinivasan

Chaitanya Bandlamudi

Barry S. Taylor
The language used in genetic and medical research to describe populations has a fraught history, and current practices must be sensitively considered when reporting on genetic cohorts and analyses.

A concerning trend in genetics is the common use of the term 'trans-ethnic' to describe analyses that combine or compare several ancestrally diverse populations. In this commentary, we discuss how this term is inaccurate and alienating. We propose that geneticists avoid using the term trans-ethnic entirely and that researchers across disciplines reach a new consensus about the best terms to use to describe the populations we study.

Mireille Kamariza

Lorin Crawford

Hilary Finucane

Although it should be a given that scholarly communication must be clear and accurate, researchers, particularly those in the field of human genetics, can also promote the responsible reporting of their findings to a broader public audience in ways that heighten understanding and reduce misinterpretation.
Nature Genetics publishes the very highest quality research in genetics, encompassing genetic and functional genomic studies on human and plant traits and on other model organisms.
Nature Genetics is a monthly journal publishing the best research from across the field of genetics, with our broad scope ensuring that work published reaches the widest possible audience. All editorial decisions are made by a team of full-time professional editors.
Nature Genetics publishes work including original research articles, Reviews, Correspondence and commissioned content.
Like all Nature journals, Nature Genetics is staffed by a dedicated team of professional editors with relevant educational and research backgrounds.
All manuscripts must be submitted electronically through our online submission system.

Nature Genetics is editorially independent of the other Nature-branded journals.
Contact information for editorial staff, submissions, the press office, institutional access and advertising at Nature Genetics