Featured Content
Each month our editors highlight new Articles they see as particularly interesting or important.

Editorial
| Open Access

Originally designed for measuring isotope abundances and elemental masses, mass spectrometry is becoming a mainstay across life sciences. As electrospray ionization of biomolecules turns 30 and the Orbitrap mass analyzer 20, we take this opportunity to highlight the role of both inventions in stirring mass spectrometry from physics into biology and discuss the advances and challenges that may impact the future applications of biomolecular mass spectrometry.

Love science but feel a career at the bench isn't for you? Become part of our team in London, New York, Shanghai or Berlin.
Focus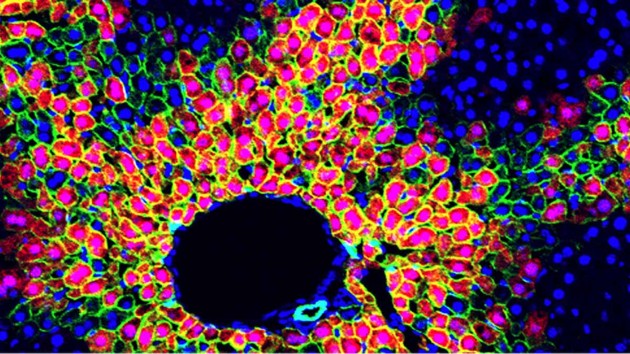 Wenjuan Pu et al./doi:10.1038/ncomms13369
Editors' Highlights: Each month our editors select a small number of Articles recently published in Nature Communications that they believe are particularly interesting or important.
Ann Le Good, Ylenia Lombardo, Alfredo Sansone and Robert Stephenson
Naturejobs.com
University Medical Center Gottingen (UMG)

University of Hamburg (UHH)

University of Hamburg (UHH)

Spanish National Research Council (CSIC)
Nature events Directory