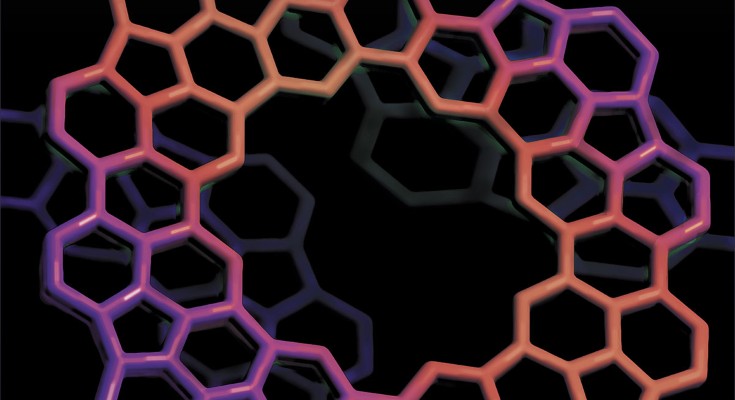 The formation of a planar π-extended paracyclophenylenes has been achieved through a bottom-up on-surface synthesis approach. 
Elanna B. Stephenson

Jaime L. Korner

Katherine S. Elvira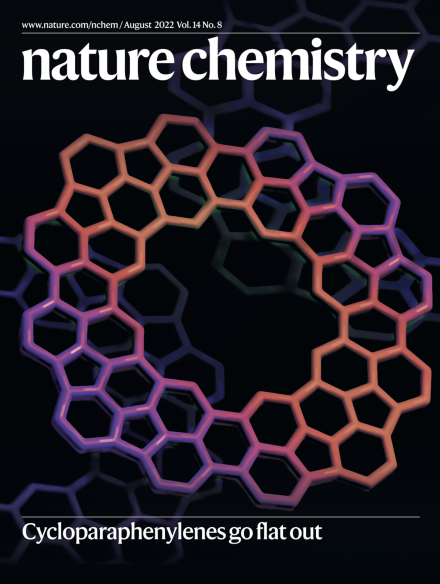 Announcements
The 2021 Nobel Prize in Chemistry has been awarded to Benjamin List and David MacMillan for the development of asymmetric organocatalysis. In recognition of this award, Nature Portfolio presents a collection of research, review and opinion articles that focus on the origins, the development and the future directions inspired by the topic.

Nature Synthesis is open for submissions of original research articles. The journal will publish research, reviews and opinion articles on chemical and materials synthesis as well as enabling technological innovations.

COVID-19 and impact on peer review

The COVID-19 pandemic is causing significant disruption and we are very aware that many researchers will have difficulty in meeting the standard timelines for our peer-review process. Please let us know if you need additional time. Our systems will continue to remind you of the original deadlines but we will be highly flexible as required.
Bruce Gibb suggests that chemists can play a central role in democratizing access to energy by focusing on common elements.

Tova N. Williams explores the history of madder, its components and the perhaps confusing terminology that surrounds this long-known source of red colour.

Choline 2-hexenoate is an ionic compound that is a liquid at room temperature, and is just one of a class of compounds that have huge potential in biomedical research and clinical applications, explains Eden E. L. Tanner.

The tris(2,2′-bipyridine)ruthenium(II) cation, or 'rubipy' to its friends, has had a significant influence on our understanding of the photophysics of transition metal complexes, and has also helped revolutionize organic photochemistry, explains Daniela M. Arias-Rotondo.

In early 2020, Shira Joudan was in the final stages of her PhD when the COVID-19 pandemic hit. Despite the challenging circumstances, she graduated, found a postdoc position and will begin her independent academic career in early 2023.