Altynay Kaidarova

Nathan R. Geraldi

Carlos M. Duarte

Benjamin D. Hobson

Etienne Herzog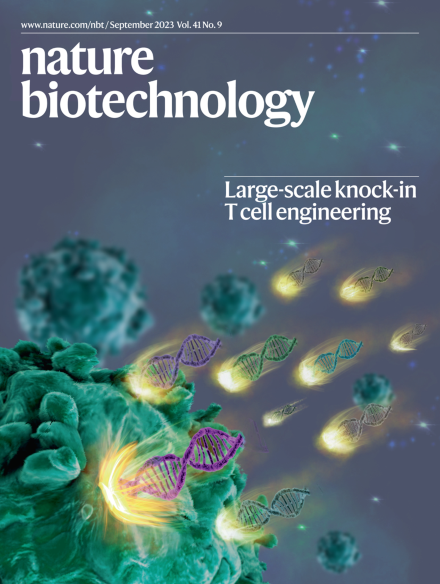 Announcements
"Cracking the Code: The Dawn of Nucleic Acid Medicines" will discuss the development of nucleic acid medicines — both the recent clinical successes, and current and upcoming challenges. By bringing together academics in basic and translational research and their peers in thriving biotechnology companies and promising start-ups, the conference aims to foster dialog and to spearhead collaborations.

A new era of brain-penetrant therapies is opening up, as companies hook up drugs to transferrin receptors or use viral capsids to hitch a ride into previously inaccessible regions.

We are seeking a highly motivated Associate or Senior Editor to join the Nature Biotechnology team as our News Features Editor. Your mission will be to build upon the success of the journal's front-half section, commissioning, editing and developing content that analyzes and provides our readers with updates on the most timely and significant problems in biotechnology and bioengineering.
Combining experimental and computational tools, this company is targeting disordered regions of proteins previously thought to be undruggable.

Biopharma M&A is back and IPOs are possible, but most biotechs aren't out of the woods.

Anuradha Wickramarachchi

Brendan Hosking

Denis C. Bauer

Some 700 approved therapies in the United States — roughly a third of all drugs on the market — target G-protein-coupled receptors (GPCRs). Now advances in high-throughput and structure-based screening are sparking a second golden age of GPCR-based drug discovery.