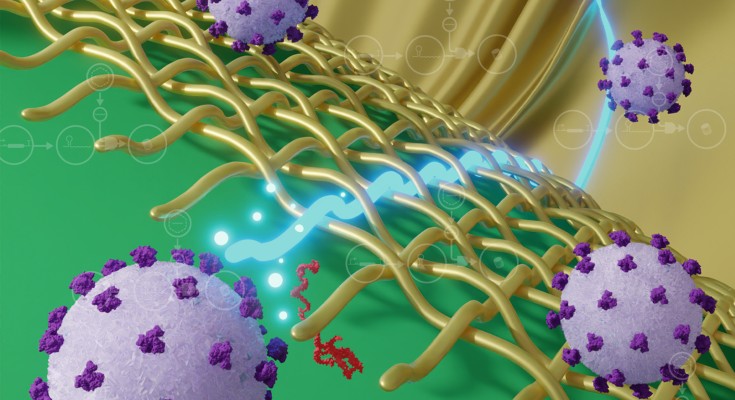 Wearable materials are endowed with synthetic biology circuits to detect biomolecules, including SARS-CoV-2 RNA.
Peter Q. Nguyen

Luis R. Soenksen

James J. Collins

Edward Zhao

Matthew R. Stone

Raphael Gottardo
Announcements
Stan Crooke rose from poverty to found a company that pioneered antisense drugs. After decades of struggle and years of public doubt, the company created a treatment that has saved thousands of children from the brutal disease spinal muscular atrophy.

Nature Biotechnology is celebrating its 25th anniversary with a collection of content, including a selection of 25 landmark papers published across our history.

Even though only a few labs around the world have the means to engineer a purely synthetic virus, debate on the origins of SARS-CoV-2 has resurfaced concerns about the risks and benefits of synthetic virology.
Poor countries need vaccine formats with low barriers to manufacture, distribution and administration.

Koko Kwisda

Tobias Cantz

Nils Hoppe

Wayne J. Hawthorne

Peter J. Cowan

Eckhard Wolf

Promising clinical data for two small molecules targeting SARS-CoV-2 usher in era of antiviral drug that can be taken in outpatient and low-income settings.