Research Associate for the Project Arctic squeezing and tundra protection
Employer

Universität Hamburg

Location

Hamburg (DE)

Salary

EGR. 13 TV-L

Closing date

31 Oct 2023
View more
Discipline

Job Type

Employment - Hours

Duration

Qualification

Sector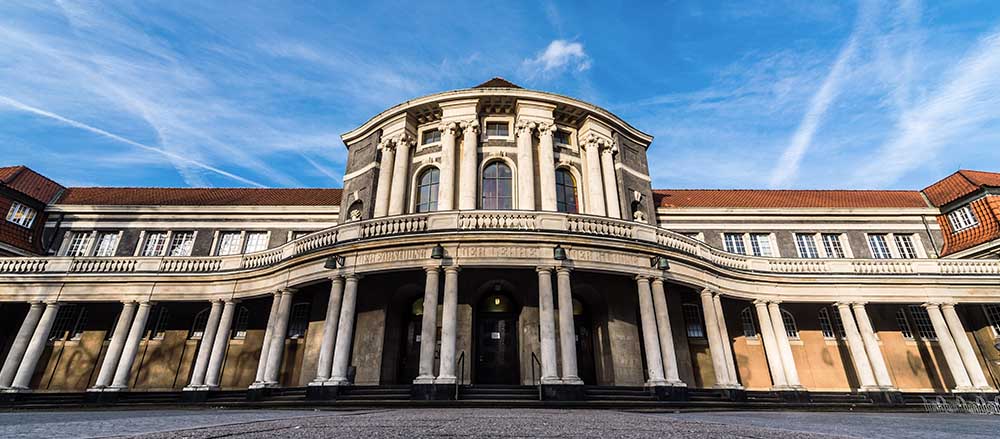 Research Associate for the Project "Arctic squeezing and tundra protection: opportunities, planning and communication (SQUEEZE)" § 28 Subsection 3 HmbHG
Institution: Faculty of Mathematics, Informatics and Natural Sciences, Department of Earth System Sciences, Research Unit for Sustainability and Climate Risks and Center for Earth System Science and Sustainability
Salary level: EGR. 13 TV-L
Start date: 01.01.2024, fixed until 31.12.2026 (This is a fixed-term contract in accordance with Section 2 of the academic fixed-term labor contract act [Wissenschaftszeitvertragsgesetz, WissZeitVG]).
Application deadline: 31.10.2023
Scope of work: full-time position suitable for part-time
Responsibilities
Duties include academic services in the project named above. Research associates may also pursue independent research and further academic qualifications.
Specific Duties
The candidate will conduct research in the field of conservation science and contribute to the three-year research project "Arctic squeezing and tundra protection: opportunities, planning and communication (SQUEEZE)". SQUEEZE aims to answer the following overarching questions: "Which areas should be protected now to enable tundra biodiversity and related ecosystem services, including permafrost protection, to survive the future warming peak?" and "How can conservation planning help resolve potential land-use conflicts and management decisions?" The main objective of SQUEEZE is to identify suitable Arctic tundra areas for long-term protection, considering climate change effects on tundra biodiversity and ecosystem services as well as land-use conflicts. Major tasks of this position will be to (1) develop a transparent and replicable method to analyze the past and current conservation status of the terrestrial Arctic and to (2) develop a spatial conservation prioritization model for simulating protecting 30% of the Arctic tundra by 2030 considering climate change effects and land use. The work will be conducted in close collaboration with the partner institutions Alfred Wegener Institute at the Helmholtz Center for Polar and Marine Research in Potsdam, University of Leipzig, University of Münster, and World Wide Fund for Nature Germany. Further tasks include the regular participation in project meetings, dissemination of research results via an interactive web application, E-Learning modules for pupils, in scientific publications and on conferences.
Requirements
A university degree in a relevant field.
Doctorate desirable. Preferably the PhD thesis should already be well advanced or submitted.
doctoral thesis in the field of conservation science, environmental science, environmental economics or similar
expertise in concepts and methods of systematic conservation planning/​spatial conservation prioritization
experience in processing large spatial data sets with GIS, R, or similar
proficiency in the programming languages GAMS, R, or similar
excellent written and oral communication skills in English
experience in scientific writing and publication of results in peer-reviewed scientific journals
experience in and willingness to closely collaborate in an interdisciplinary team
We offer
Reliable remuneration based on wage agreements
Continuing education opportunities
University pensions
Attractive location
Flexible working hours
Work-life balance opportunities
Health management
Educational leave
30 days of vacation per annum
As a University of Excellence, Universität Hamburg is one of the strongest research universities in Germany. As a flagship university in the greater Hamburg region, it nurtures innovative, cooperative contacts to partners within and outside academia. It also provides and promotes sustainable education, knowledge, and knowledge exchange locally, nationally, and internationally.
Severely disabled and disabled applicants with the same status will receive preference over equally qualified non-disabled applicants.
Instructions for applying
Contact
Dr. Kerstin Jantke
kerstin.jantke@uni-hamburg.de
+49 40 42838-2147
Prof. Dr. Uwe A. Schneider
uwe.schneider@uni-hamburg.de
+49 40 42838-6593
Reference number
381
Location
Grindelberg 5
20144 Hamburg
To Google Maps
Application deadline
31.10.2023
Send us your complete application documents (cover letter, curriculum vitae, copies of degree certificate[s]) via the online application form only.
The interviews are expected to take place in early november.
If you experience technical problems, send an email to bewerbungen@uni-hamburg.de
More information on data protection in selection procedures.
Get job alerts
Create a job alert and receive personalised job recommendations straight to your inbox.
Create alert