Discovery Area Leader in Respiratory
Employer

Location

Basel, Canton of Basel-Stadt (CH)

Salary

competitive

Closing date

30 Oct 2023
Job Details
The Position
In Roche's Pharmaceutical Research and Early Development organization (pRED), we make transformative medicines for patients in order to tackle some of the world's toughest unmet healthcare needs. At pRED, we are united by our mission to transform science into medicines. Together, we create a culture defined by curiosity, responsibility and humility, where our talented people are empowered and inspired to bring forward extraordinary life-changing innovation at speed.
This position sits within the Immunology team, part of the Immunology, Infectious diseases, and Ophthalmology (I2O) Discovery and Translational Area (DTA), and is continuously growing and innovating.
In the Immunology group, we are developing cutting edge therapies to treat inflammatory diseases. We're currently looking for a creative, experienced, enthusiastic leader to lead the respiratory discovery efforts.
As an experienced leader in the Immunology group, your impact in the success of our portfolio is critical: You are responsible for the strategic development and implementation of pre-clinical respiratory discovery programs as well as ensuring the long term outlook of the portfolio as well as coordination of both internal and external efforts in the respiratory disease space.
Your main responsibilities
You build and implement the respiratory discovery strategy at the scientific and operational level.

You are accountable for establishment of project strategies from target idea throughout the discovery and development phases

You support & mentor project leaders in questions related to project strategy, in particular on questions of strategic fit, scientific rationale, competitive fit and feasibility.

You promote and develop new research areas, technologies and programs both internally and through business development opportunities

You serve as key contact-person across the Discovery and Translational Area, cross-functional and cross-divisional research respiratory activities. Catalyst for cross-departmental scientific exchange and portfolio support

You represent the immunology team both internally and externally at conferences and international meetings.
Who You Are
You're someone who creates a motivating environment for the entire team and engenders a high level of psychological safety. You create a clear vision for the entire organization. You empower teams by setting clear priorities and expectations, and making decisions in a timely manner.
Essentials
PhD and/or MD with a focus on immunology, biology or related field.

At least 5 years work experience in leading drug discovery teams in immunology (ideally at the hinge between discovery and clinical)

Deep expertise in Immunology with a focus on respiratory diseases

Ability to think and lead strategically: articulate long-term objectives and strategies; maintain focus on a long term-strategy while successfully adapting to changing and uncertain environmental conditions.

Ability to communicate effectively: clearly articulate complex concepts at all levels of the organization, encourage direct and open discussions; seek common ground in an effort to resolve conflicts.
Desirable
At least 8 years work experience in biotech or large pharma

In-depth know-how of the early R&D phases of drug discovery and a deep understanding of the requirements for projects to progress from inception to clinical development.

Experience in people leadership, team builder, ideally leading in a matrix organization: ability to achieve results in a matrix organization; align organizational resources to accomplish key objectives; build alliances with key stakeholders
If you are proud of contributing and feel you have the dedication to teamwork and innovation that we are seeking, then Roche is the organization for you. Every role at Roche plays a part in making a difference to patients' lives. If you want to work in a passionate team, make your mark & improve lives, apply now.
Our commitment
Roche commits to recognizing talent and aptitude. We prioritize encouraging and supporting our employees on their personal journeys by providing a safe, creative space to help them reflect, make decisions and grow in their career.
We are confident that we find the most innovative solutions by gaining different perspectives, asking and answering hard questions, and challenging the status quo. Roche embraces diversity and equal opportunity in a serious yet enthusiastic way; we are devoted to building a team that represents a range of backgrounds, perspectives, and skills. The more inclusive we are, the better our work will be.
Who we are
At Roche, more than 100,000 people across 100 countries are pushing back the frontiers of healthcare. Working together, we've become one of the world's leading research-focused healthcare groups. Our success is built on innovation, curiosity and diversity.
Basel is the headquarters of the Roche Group and one of its most important centres of pharmaceutical research. Over 10,700 employees from over 100 countries come together at our Basel/Kaiseraugst site, which is one of Roche`s largest sites. Read more.
Besides extensive development and training opportunities, we offer flexible working options, 18 weeks of maternity leave and 10 weeks of gender independent partnership leave. Our employees also benefit from multiple services on site such as child-care facilities, medical services, restaurants and cafeterias, as well as various employee events.
We believe in the power of diversity and inclusion, and strive to identify and create opportunities that enable all people to bring their unique selves to Roche.
Roche is an Equal Opportunity Employer.
Company
If you want to advance your career with a leader, consider Roche. We rank among the worlds foremost corporations providing innovative healthcare solutions, continuously investing in medical research and development. By preventing, diagnosing and treating a range of health disorders, our products and services have enhanced the health and quality of life of people around the world. Specifically, we focus on disease areas where the medical needs are greatest such as cancer, viral infections, disorders of the metabolic and central nervous systems, and inflammatory diseases. To address them, we have brought many highly effective drugs onto the market.
Be part of a winning company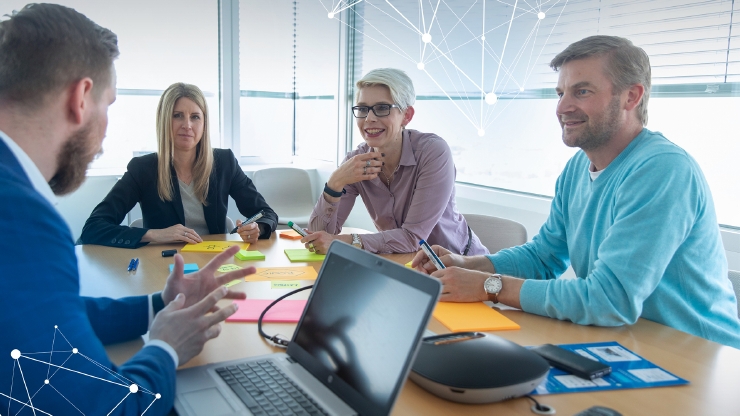 Working at Roche means working at the forefront of innovation. Over the years, we have often engaged in new market trends or even set them and sometimes created entirely new markets. Our cutting-edge technologies and healthcare solutions were occasionally developed with unconventional methods but always with the highest standard of quality in mind.
Our Diagnostic division is the world leader in in-vitro diagnostics, our Pharmaceutical Division is the No. 1 supplier of cancer medicines.
Capitalizing on the exciting possibilities offered by genome research, our diagnostics and pharmaceuticals businesses also work together to develop integrated solutions that can be customized to individual patients' needs. As examples of our accomplishments, see our most recent awards.
Last but not least, we continue to grow. In an ever-changing industry, we are able to offer long-term organizational stability while permanently addressing new challenges. You will have the opportunity not only to learn and move forward but also to make your mark.
Thrive on our performance culture
You are used to giving your all to your career. Shouldn't your employer do the same?
As we keep reinventing ourselves, we depend on our people to take initiative and push ahead. That's why we value active, forward-looking self-starters willing to promote innovation in all aspects of our business. And since we look at competencies across functions and geographies, youll certainly be able to align your interests with our business needs.
As one way of showing our appreciation for your valuable work, we offer attractive compensation packages. Designed in line with our individual business locations, they make sure you will be able to meet the financial demands of your environment more than adequately. Also, we believe in having our employees share in the success of the company. Our employee share plan Roche Connect enables you to purchase shares at a 20% discount. It is currently available in 41 countries.
Enjoy our inspiring work environment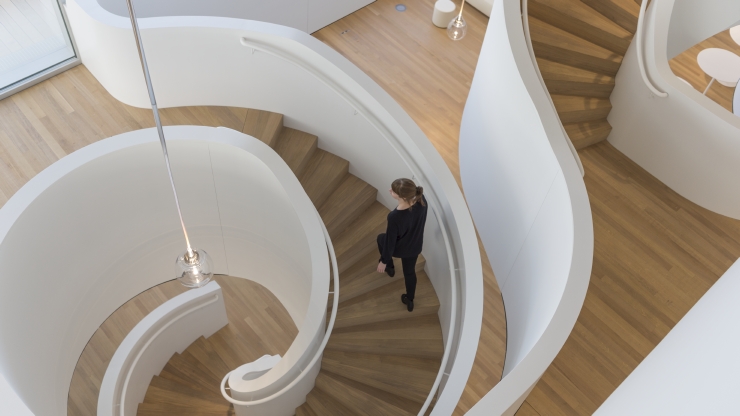 At Roche, we foster a culture of debate, mutual respect, and diversity. We encourage everyone to be open to discussing and considering new ideas. Your experience is key to this vital exchange, which helps us develop the skills of more junior employees. And not only that: you will soon realize that it also inspires you to expand your own professional capabilities. One of the core elements of our culture is feedback. After all, sharing knowledge promotes the development of new ideas, which is one of our key competitive strengths. The Roche Europe Forum is one of several global platforms for exchanging information on business policy and strategy.
With our focus on natural, long-term growth, Roche depends on the contributions of talented and committed professionals like you who are determined to drive our progress. In turn, we make sure your work environment leaves you the space you need to attend to your personal goals, meet your family obligations, and pursue your professional development. We also have a variety of site-specific plans and programmes in place which offer flexible working-time models, sports and recreation offers, and more. This way we help you concentrate on your priorities resting assured that all aspects of your life are taken care of.
In short, think of Roche as a successful, forward-looking global player where your career will continue to flourish.
Company info
Location

Basel-Stadt




4070




CH
Get job alerts
Create a job alert and receive personalised job recommendations straight to your inbox.
Create alert