F. Hoffmann-La Roche AG
Location

Basel-Stadt




4070




CH
If you want to advance your career with a leader, consider Roche. We rank among the worlds foremost corporations providing innovative healthcare solutions, continuously investing in medical research and development. By preventing, diagnosing and treating a range of health disorders, our products and services have enhanced the health and quality of life of people around the world. Specifically, we focus on disease areas where the medical needs are greatest such as cancer, viral infections, disorders of the metabolic and central nervous systems, and inflammatory diseases. To address them, we have brought many highly effective drugs onto the market.
Be part of a winning company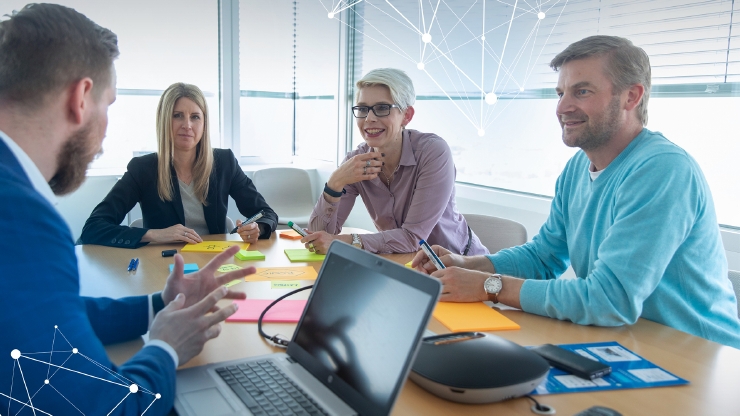 Working at Roche means working at the forefront of innovation. Over the years, we have often engaged in new market trends or even set them and sometimes created entirely new markets. Our cutting-edge technologies and healthcare solutions were occasionally developed with unconventional methods but always with the highest standard of quality in mind.
Our Diagnostic division is the world leader in in-vitro diagnostics, our Pharmaceutical Division is the No. 1 supplier of cancer medicines.
Capitalizing on the exciting possibilities offered by genome research, our diagnostics and pharmaceuticals businesses also work together to develop integrated solutions that can be customized to individual patients' needs. As examples of our accomplishments, see our most recent awards.
Last but not least, we continue to grow. In an ever-changing industry, we are able to offer long-term organizational stability while permanently addressing new challenges. You will have the opportunity not only to learn and move forward but also to make your mark.
Thrive on our performance culture
You are used to giving your all to your career. Shouldn't your employer do the same?
As we keep reinventing ourselves, we depend on our people to take initiative and push ahead. That's why we value active, forward-looking self-starters willing to promote innovation in all aspects of our business. And since we look at competencies across functions and geographies, youll certainly be able to align your interests with our business needs.
As one way of showing our appreciation for your valuable work, we offer attractive compensation packages. Designed in line with our individual business locations, they make sure you will be able to meet the financial demands of your environment more than adequately. Also, we believe in having our employees share in the success of the company. Our employee share plan Roche Connect enables you to purchase shares at a 20% discount. It is currently available in 41 countries.
Enjoy our inspiring work environment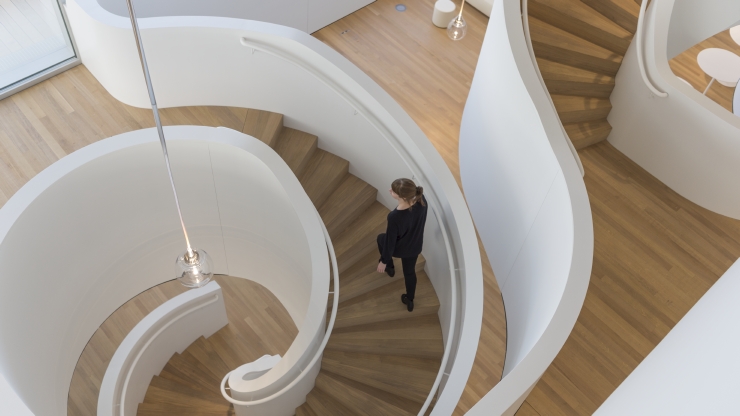 At Roche, we foster a culture of debate, mutual respect, and diversity. We encourage everyone to be open to discussing and considering new ideas. Your experience is key to this vital exchange, which helps us develop the skills of more junior employees. And not only that: you will soon realize that it also inspires you to expand your own professional capabilities. One of the core elements of our culture is feedback. After all, sharing knowledge promotes the development of new ideas, which is one of our key competitive strengths. The Roche Europe Forum is one of several global platforms for exchanging information on business policy and strategy.
With our focus on natural, long-term growth, Roche depends on the contributions of talented and committed professionals like you who are determined to drive our progress. In turn, we make sure your work environment leaves you the space you need to attend to your personal goals, meet your family obligations, and pursue your professional development. We also have a variety of site-specific plans and programmes in place which offer flexible working-time models, sports and recreation offers, and more. This way we help you concentrate on your priorities resting assured that all aspects of your life are taken care of.
In short, think of Roche as a successful, forward-looking global player where your career will continue to flourish.
Get job alerts from F. Hoffmann-La Roche AG straight to your inbox