About the Editors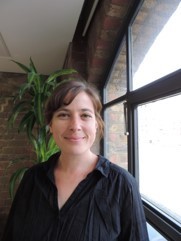 Chief Editor: Christine-Maria Horejs, PhD ORCiD
Christine started at Springer Nature in 2017 as an editor for Nature Reviews Materials, where she handled the topics of biomaterials, nanomedicine and bioengineering. From July 2019, she moved to be a locum senior editor at Nature Nanotechnology, where she was primarily responsible for the areas of nanomedicine and nanobiotechnology. In January 2021, she became chief editor of Nature Reviews Materials, and since January 2022, she has been heading the launch of Nature Reviews Bioengineering. Christine has an MSci and PhD in nanobiotechnology from the University of Natural Resources and Life Sciences, Vienna, Austria. She did her postdoc in the lab of Molly Stevens at Imperial College London, UK, investigating the extracellular matrix and cell–material interactions, and she conducted research at the Karolinska Institute, Sweden, where she studied anti-fibrotic biomaterials in vivo. Christine is based in Berlin, Germany.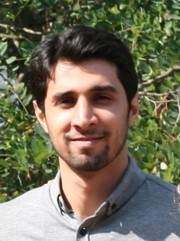 Associate Editor: Sadra Bakhshandeh, PhD ORCiD
Sadra received his BSci in mechanical engineering from Iran University of Science and Technology, and his MSci in biomedical engineering from Delft University of Technology, with a thesis on antimicrobial nanocomposite coatings on additively manufactured porous implants. He then completed his PhD studies on extracellular matrix biophysical cues in dormancy and bone metastasis in the groups of Amaia Cipitria and Peter Fratzl at the Max Planck Institute of Colloids and Interfaces in Potsdam, Germany. Sadra joined Springer Nature in March 2022 for the launch of Nature Reviews Bioengineering. Sadra is based in Berlin, Germany.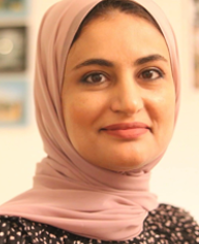 Associate Editor: Nesma El-Sayed Ibrahim, PhD ORCID
Nesma received her BSci and MSci in pharmaceutical sciences from Alexandria University in Egypt. She then completed her PhD studies at Saarland University, Germany, investigating theranostic gelatin nanoparticles for antigen delivery and strategies for transcutaneous applications. During her Postdoc in the lab of Helder Santos at the University of Helsinki, Finland, she studied microneedles as platforms for drug delivery. Nesma joined Springer Nature in May 2022 for the launch of Nature Reviews Bioengineering. Nesma is based in Berlin, Germany.