About the Editors
Like the other Nature titles, Nature Mental Health has no external editorial board. Instead, all editorial decisions are made by a dedicated team of professional editors, with relevant research and editorial backgrounds.
Chief Editor: Rebecca Cooney, PhD ORCiD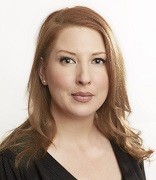 Rebecca "Bek" Cooney is the Chief Editor of Nature Mental Health. Before joining the Nature Group in 2022, she served as the North American Executive Editor of The Lancet and the Assistant Editor of The Annals of the New York Academy of Sciences. She received her PhD in Psychology from Stanford University in 2007, where her work focused on the neural basis of mood and anxiety disorders and rumination in depression using fMRI. She subsequently trained as a postdoctoral fellow in Child and Adolescent Psychiatry at the New York State Psychiatric Institute/Columbia University, where she studied inhibitory function in obsessive-compulsive disorder. Her research interests include a broad range of topics in psychology and psychiatry, but particularly, mood disorders, clinical trials, and public health policy. Bek is based in the New York office.
Email: rebecca.cooney@us.nature.com
Senior Editor: Ana Paula (Ramos Costa) Donnelly, PhD ORCiD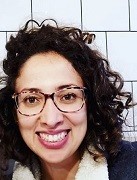 Ana is a Senior Editor for Nature Mental Health. She joined Springer Nature Group in 2018 as a Manuscript Editor for BMC Psychiatry and BMC Psychology and later as Co-Editor for BMC Public Health. Prior to her Editorial career, Ana was a postdoctoral researcher with the School of Public Health at University College Cork and the National Suicide Research Foundation developing a program to improve mental health services in Ireland. Ana completed her Masters and PhD in Pharmacology with emphasis in Neuroscience at the Federal University of Santa Catarina (Brazil) exploring animal models of anxiety and depression. Ana is interested in multidisciplinary research that tries to combine the different disciplines that encompass the study of Mental Health. As a scientist from a developing country, Ana has also developed a special interest in social determinants of health and access to health. Ana is based in the London office.
Email: ana.donnelly@nature.com
Associate Editor: Natalia Gass, PhD ORCiD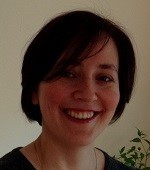 Natalia joined Nature Mental Health in April 2022. She received her PhD degree in Neuroscience in 2010 at the University of Helsinki, Finland, where she studied molecular and genetic pathways of disturbed sleep and depression. She then moved to the Central Institute of Mental Health Mannheim, University of Heidelberg to carry out her postdoctoral work, investigating neuroimaging endophenotypes of neuropsychiatric disorders, and neural circuitry changes in response to pharmacological challenges (ketamine, antipsychotics) using MRI methods. She accomplished collaborative projects for the IMI NEWMEDS (Novel Methods leading to New Medications in Depression and Schizophrenia) international consortium and obtained funding for Principal Investigator from the German Research Foundation, publishing >25 peer-reviewed research papers. She has special interest in personalized and preventive psychiatry, neuroimaging and neuropsychopharmacology. Natalia is based in Berlin.
Email: natalia.gass@nature.com
Associate Editor: Ioannis Bakogiannis (Bakoyiannis), PhD ORCiD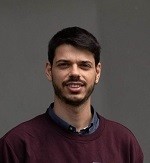 Ioannis "John" joined Nature Mental Health in September 2022. He did his BSc and MSc studies in Greece (University of Patras and Athens, respectively) where he worked on anxiety, early life stress and cognition. He acquired further research experience from Neuroscience laboratories in Ireland (Dublin City University, University College Cork), Sweden (Lund University) and Greece (University of Crete) where he worked on addiction, food intake and cognition. He received his PhD at the University of Bordeaux, France, where he studied the effects of diet-induced obesity on memory circuits in rodents as well as on cognitive function of adolescent individuals. He has special interests in biological psychiatry, neurodevelopmental and mood disorders, and cognition. John is based in the Berlin office.
Email: ioannis.bakogiannis@nature.com