About the Editors
Nicola Nosengo, Chief Editor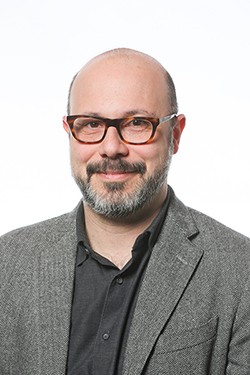 Nicola Nosengo is a science writer and scientific communicator with over 20 years of experience at the national and international level. He has a degree in Communication from the University of Siena and a master in Science Communication from the International School of Advanced Studies (ISAS) in Trieste. In Italy he has contributed, among others, to L'Espresso, La Stampa, Focus, Le Scienze, Mente e Cervello, Il Tascabile, covering technology, physics, space science, robotics and AI, neuroscience. He has been covering Italian science for Nature for many years, and his stories have appeared in The Economist. In addition to his journalistic work, he has worked as a communicator for the Italian Space Agency, the Italian Institute for Astrophysics, and for the Swiss Federal Institute of Technology in Lausanne (EPFL). He wrote three books for the general public and has worked with RAI (Italy's public broadcasting company) for projects and programmes on science and technology. A native of Genoa, raised in the Piedmont region, he has spent most of his professional life in Rome but is now based in Lausanne, Switzerland.
Mohammed Yahia, Executive Editor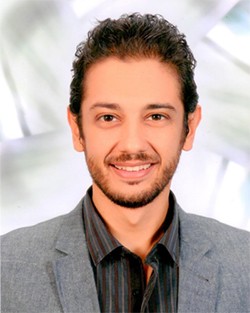 Mohammed Yahia is the executive editor of Nature Portfolio in the Middle East, which is part of Springer Nature. He joined 11 years ago as the launch editor of Nature Middle East, an online portal that focuses on science and science-related news from the Arab world. He now works with the editorial teams of several publications in the Middle East and Europe, including Nature Italy, Nature Arabic Edition and For Science, the Arabic version of Scientific American.
Mohammed is also the past president of the World Federation of Science Journalists (WFSJ) and has been the vice president of the Arab Science Journalists Association for the past four years.
Prior to joining Springer Nature, Mohammed was the Middle East and North Africa regional coordinator for SciDev.Net and has written for several different publications around the world, including Nature, IDRC, CancerWorld, The Daily Star Egypt and SNF's Horizons. He has travelled extensively in the region, giving workshops in English and Arabic to journalists on how to use the internet to improve the quality of their work.
After receiving his bachelor degree in pharmacology, he spent a couple of years working in community pharmacies to large pharma companies before he ended up in science journalism and has never looked back since.