Meet our Chief Editor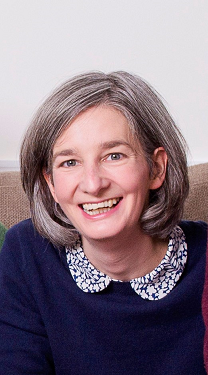 In celebration of World Food Day, read a Q&A with our Chief Editor, Anne Mullen as she chats about her background, inspirations, and how Nature Food will address global nutritional challenges in the future.
Celebrated yearly on the 16th of October, World Food Day marks the anniversary of the founding of the FAO. The theme for 2019 is 'Healthy Diets for a Zero Hunger World' and has a practical focus on actions consumers, private sector and governments can take to address Sustainable Development Goal 2: Zero Hunger. Communication, shared information and collaborative action between the many stakeholders of our food systems are key to achieving this goal.
What inspired you to join Springer Nature as Chief Editor of Nature Food?
Anne Mullen: The announcement of Nature Food last year sent a few pulses racing in the food community – including mine! The global challenges we face in food are not unforeseen, although they are evolving. As a nutrition scientist, I have found the intractability of malnutrition and the bottle-necks in translating evidence to action in combatting malnutrition frustrating. However, I think there is now real momentum to future-proof global food systems and there is an increasing appetite for interdisciplinary work in this area.
When Springer Nature stepped forward with the proposal for Nature Food I had a strong sense that it could really be transformative. I have always loved the ethos of Nature and Nature Research, the side-by-side publication of research and comments, and was inspired by the opportunity to apply that to the challenges of food. I've always wanted to stretch myself in nutrition, and am really curious (and slightly impatient) about the process of moving scientific knowledge forward for society's benefit.
Tell us about your early career path?
Anne Mullen: I studied Human Nutrition and Dietetics at the Dublin Institute of Technology and Trinity College Dublin (TCD). This is a very comprehensive course – with heavy focus on biochemistry, physiology, medicine, food science, nutrition, psychology and communication. I don't believe that nutrition can be defined exclusively as a life, applied or social science, which is what makes it endlessly fascinating and often frustrating. My PhD from TCD was in molecular nutrition, and I studied the anti-inflammatory effects of polyunsaturated fats at the cellular and clinical levels. I worked as a Research Fellow at the London School of Hygiene and Tropical Medicine on an infant feeding project in Lusaka, Zambia and at King's College London I was a Lecturer in Nutritional Sciences, researching again fatty acids and inflammation, mainly in the context of HIV management. I absolutely loved teaching at LSHTM and KCL, and found the communication of science extremely rewarding. I then moved to a science communication role, as Director of Nutrition at The Dairy Council for Great Britain. I wanted to get first-hand experience of a public health role within the food industry, and for four years had the opportunity to communicate science to public, academic, food industry and media audiences. In January 2019, I was appointed as Chief Editor of Nature Food.
Did you always have a natural appreciation for food, or was there a particular event or travel that really sparked your interest here?
Anne Mullen: It's taken me a very long time to answer this question! Everybody has a story about their relationship with food and, when you think about your own story, it can often be quite deep-seated. I've always been interested in nourishment. I grew up on a small farm in the west of Ireland. From a young age I saw land as a source of nourishment for people and animals; I witnessed the high inputs that make farming (at times marginally) sustainable and the lasting effect on the land and community when that way of life becomes unsustainable. Food evokes strong emotions, and aspects of nourishment resonate strongly with me – the bonds between the provider and consumer of food, the horror and hopelessness of famine, for example.
I chose to study nutrition originally because food production is part of my cultural background, and I was drawn emotionally to issues of inequality relating to food. Studying nutrition at university, I became very interested in the more 'hardcore science' aspects, specifically the physiological, biochemical and metabolic processes of nourishment. Political drivers of nourishment and power relationships in food systems fascinate me now.
So, there is endless 'food for thought' in our individual food stories. But I have to admit that I could never honestly describe myself as a 'foodie', I'd give myself a generous 60% in cooking ability, and my diet sometimes resembles an inverted food pyramid.
Why do we need a journal like Nature Food today?
Anne Mullen: There are many well-defined and developed disciplines that relate to food: agricultural sciences, food science, food safety, nutrition, anthropology of food, to name but a few. Nature Food will publish multidisciplinary and interdisciplinary food research, bringing together the best of the food community, shoring up communication between disciplines and, hopefully, promote interdisciplinarity as the norm rather than exception in our approach to global food and nutrition challenges. Nature Food will publish material from life, applied and social sciences. Nature Food is primarily for a research and policy audience. So Nature Food has a number of unique features as a journal publishing in the area of food.
Finally, we need to get our house in order for the challenges of feeding a growing population sustainably. That requires the kind of interdisciplinary research and dialogue that Nature Food will publish.
What do you think are the biggest nutrition challenges currently facing our planet, and how will Nature Food address them?
Anne Mullen: The problem of feeding 10 billion people by 2050 is often referred to as 'wicked' – but wickeder still, I believe, are the potential for pessimism, inertia and distraction when it comes to solving these issues. The solutions to food systems that are sustainable are going to be complex and challenging, but I am optimistic that we have a great set of tools at our disposal to find those solutions. Nature Food will play a big role in setting a platform for science exchange, dialogue and interdisciplinary collaboration – bringing influential stakeholders from food systems, including researchers, food producers and policy-makers, together.
Is there anything else about you, your editorial team or Nature Food that the research community should know?
Anne Mullen: The Editorial Team of Nature Food consists of myself, three Associate Editors and an Editorial Assistant. Our Associate Editors have come to Nature Food straight from research posts, and have expertise in veterinary sciences, neuroscience, agronomy, crop genetics and agricultural system design. A priority of the professional editors at Nature Food is to serve our community of contributors and readers by being prompt, transparent and accessible. Our overall responsibility is to facilitate the publication of top-tier multi- and interdisciplinary research and comment that contributes meaningfully to the work of researchers, policy-makers and other stakeholders working to solve the world's food challenges. We are excited and honoured by the opportunity to serve the food community in this way - we're fired up and ready to go!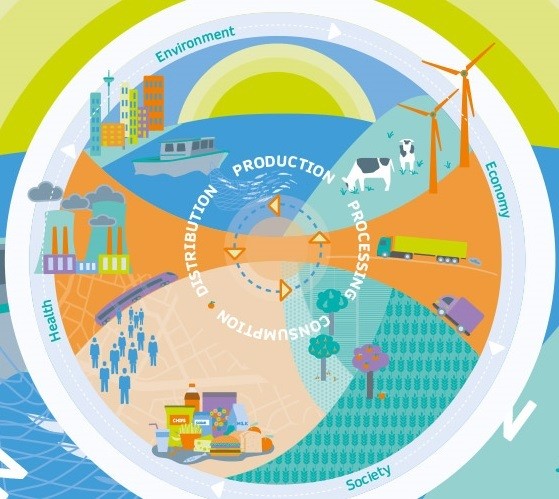 Have something in the pipeline? Consider submitting your research to Nature Food, and stay up to date with the latest content published from launch In January by registering for monthly E-alerts.
You can also download the poster on Food Systems for human and planetary health to see how Nature Food connects to course content.