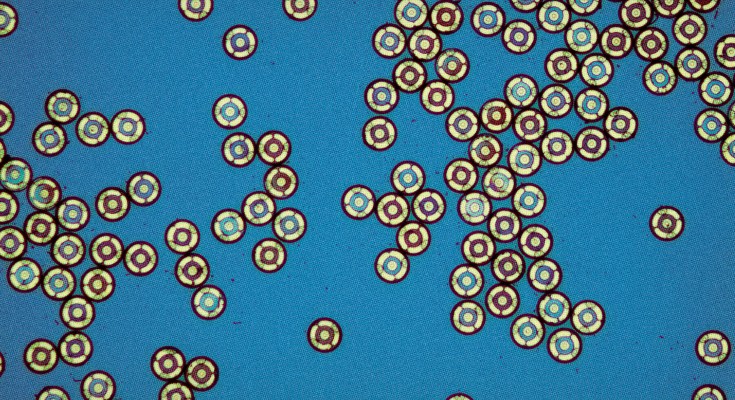 This month's issue features a self-healing conductive organogel, interconnects for superconducting quantum processors, and the wafer-scale alignment of microLEDs.
Shanchuan Liang

Ti Xie

Cheng Gong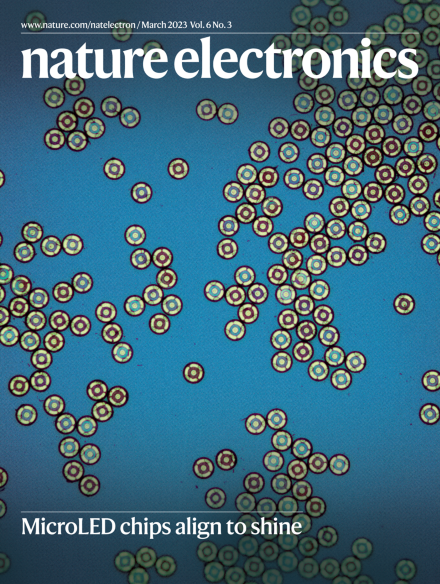 Announcements
To mark the first five years of Nature Electronics, we will be publishing a series of short articles in 2023 that explore key topics in the field through the research that has been featured in the pages of the journal.

Brain–computer interfaces are our 2023 technology of the year.
By selectively engineering the surface roughness of micro-light-emitting-diode chips, and thus the strength of the van der Waals forces that bond them to a substrate, large-area displays can be created via a fluidic-assisted transfer method.

This Review examines the development of cryogenic memory technologies—including non-superconducting memories, superconducting memories and hybrid memories—and their potential application in superconducting single-flux quantum circuits and quantum computers.

Multilayer hexagonal boron nitride can be synthesized over large areas and used to enhance mobility in graphene heterostructures, illustrating the potential of the material as an insulator in commercial two-dimensional electronics.
Micro-light-emitting diodes — microLEDs — could be used to create the next generation of displays, for use in smartwatches and augmented reality devices, if various fabrication issues can be addressed.

Micro-light-emitting-diode display applications are growing quickly as technology companies begin to use them in a range of products. Key to the development of these applications was the miniaturization of gallium nitride light-emitting diodes. Hongxing Jiang and Jingyu Lin recount how this was achieved.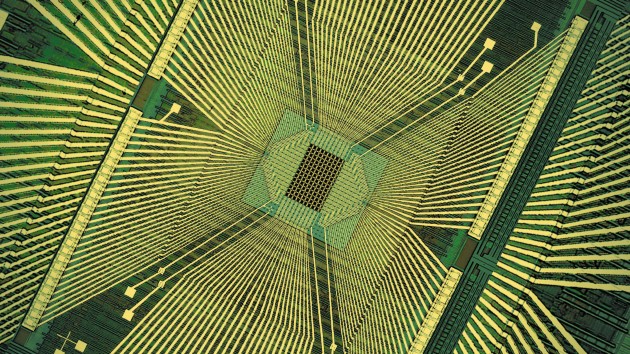 The rise of machine learning and artificial intelligence is asking questions about what is the best way to build a computer, and approaches that derive inspiration from the brain could provide an answer. Here, in a series of articles, we explore what such neuromorphic computing can do.