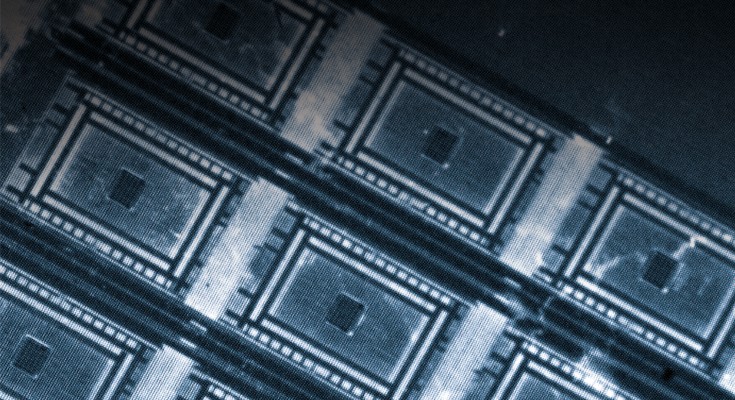 This month's issue features substrate-less nanomesh receptors, non-reciprocal acoustoelectric microwave amplifiers, and a Bayesian machine built with memristors.
Luis Portilla

Kalaivanan Loganathan

Vincenzo Pecunia

Ming Tang

Junwei Huang

Hongtao Yuan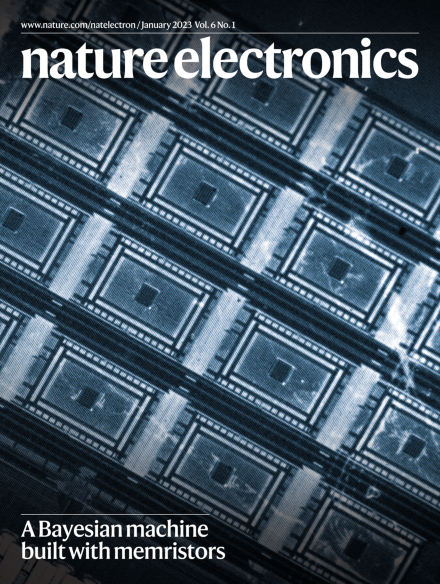 Announcements
To mark the first five years of Nature Electronics, we will be publishing a series of short articles in 2023 that explore key topics in the field through the research that has been featured in the pages of the journal.

The future of transport is the theme of our 2022 technology of the year. Here, we explore, in particular, key challenges in road transport.
This Perspective explores the use of flexible electronics in the development of brain–computer interfaces, considering their potential impact on neuroscience, neuroprosthetic control, bioelectronic medicine, and brain and machine intelligence integration.

An acoustoelectric amplifier based on a three-layer heterostructure design could be used to create all-acoustic radiofrequency microsystems.

A skin-like sensory system, consisting of a substrate-less nanomesh strain sensor and an unsupervised meta-learning framework, enables the rapid recognition of various hand movements with minimal training and can work for any user. The device is able to complete various tasks, including virtual keyboard typing and object recognition.

This Perspective explores the potential of large-area electronics in wirelessly powered sensor nodes for the Internet of Things, considering low-power circuits for digital processing and signal amplification, as well as diodes and printed antennas for data communication and radiofrequency energy harvesting.
Technology breakthroughs at the 2022 IEEE International Electron Devices Meeting, where transistors remain centre stage, 75 years after their invention.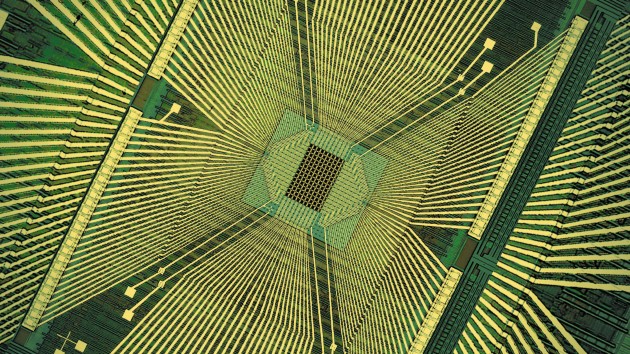 The rise of machine learning and artificial intelligence is asking questions about what is the best way to build a computer, and approaches that derive inspiration from the brain could provide an answer. Here, in a series of articles, we explore what such neuromorphic computing can do.