About the Editors
Like the other Nature titles, Nature Ecology & Evolution has no external editorial board. Instead, all editorial decisions are made by a dedicated team of professional editors, with relevant research and editorial backgrounds.
Chief Editor: Patrick Goymer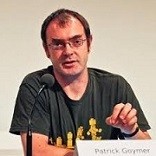 Patrick joined the company in 2005 as an Assistant Editor at Nature Reviews Genetics and Nature Reviews Cancer. In 2008 he moved to Nature, where he served as Senior Editor covering ecology and evolution, before becoming Chief Editor of Nature Ecology & Evolution in 2016. He has handled primary manuscripts and review articles across the entire breadth of ecology and evolution, as well as advising and writing for other sections of Nature. Patrick completed his DPhil in experimental evolution at the University of Oxford, and did his postdoctoral work on evolutionary and ecological genetics at University College London in association with Imperial College London at Silwood Park.
orcid.org/0000-0002-2789-9373
Senior Editor: Vera Domingues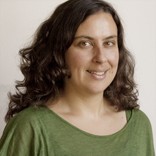 Vera joined Nature as a locum Associate Editor in 2012, handling the fields of ecology and evolution, and in 2013 she moved to Nature Communications, where she managed a team of editors. She joined the launch team of Nature Ecology & Evolution in 2016. Vera obtained her PhD from the University of Azores, studying the evolution of coastal fish in the Atlantic and Mediterranean, and collaborated with the Eco-Ethology Research Unit at ISPA in Lisbon and the University of California at Santa Cruz for her dissertation. Her postdoctoral work took her to Harvard University where she investigated the genomics and evolution of adaptive coloration in wild mice.
orcid.org/0000-0002-9462-9883
Senior Editor: Marian Turner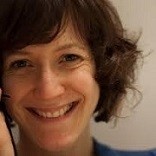 Marian joined Nature as a News & Views Editor in 2012, commissioning and editing News & Views articles across the biological sciences, including ecology, evolution, genetics, cancer and microbiology. She joined the launch team of Nature Ecology & Evolution in 2016. Marian's PhD is from the University of Melbourne, where she worked in the immunology division of the Walter and Eliza Hall Institute on mathematical modelling of B-cell responses. She moved to the Ludwig Maximilian University in Munich for postdoctoral work, during which she also wrote for Nature's news team as an intern and freelance reporter.
orcid.org/0000-0002-3343-1136
Senior Editor: Simon Harold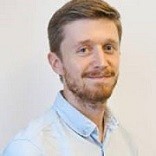 Simon joined Nature Communications as Associate Editor for ecology in 2014, having previously managed journals in ecology, genetics and plant biology as Executive Editor for the BMC series. He joined the launch team of Nature Ecology & Evolution in 2016. Prior to his doctoral studies, Simon worked on research projects at Cardiff University, NERC Centre for Population Biology and University of Manchester encompassing fungal biology, community ecology and developmental morphometrics. He obtained his PhD from University of Leeds investigating the spatial ecology of host-natural enemy interactions, in collaboration with the Centre for Ecology and Hydrology, Oxford.
orcid.org/0000-0002-2660-609X
Senior Editor: Luíseach Nic Eoin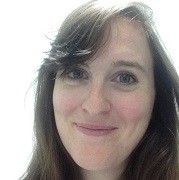 Luíseach started out as an archaeologist, and completed a DPhil at the University of Oxford focused on Stone Age hunter-gatherers in southern Africa, archaeo/ethnobotany, and heritage conservation. In early 2016 she joined Nature Plants as a locum Assistant Editor, covering human-plant interactions for the journal. Making use of her background in human evolutionary studies, palaeoanthropology and human ecology, she moved to Nature Ecology and Evolution in July 2016.
orcid.org/0000-0002-2497-1966
Associate Editor: Abel Barral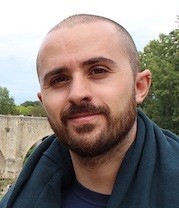 Abel joined the company early in 2019 as a locum Associate Editor at Nature Plants, where he handled and commissioned articles in the fields of plant ecology, ecophysiology and evolution. He joined the editorial team of Nature Ecology & Evolution in June 2019. Prior to his doctoral studies, Abel obtained degrees in 'Evolutionary Biology and Biodiversity' and 'Ecology' from the Universidad Autónoma de Madrid and acquired extensive expertise in palaeobotany and palaeocology through his collaboration with international research teams in various palaeontological research projects. He completed his PhD at the Université Lyon 1 and postdoctoral experience at the CNRS, focusing on the feedbacks between plant ecophysiology, biogeochemical cycles and climate during key time intervals of the Earth's history.
orcid.org/0000-0001-7414-9009