Featured
An analysis of GPS pedestrian traces shows that (1) people increasingly deviate from the shortest path when the distance between origin and destination increases and that (2) chosen paths are statistically different when origin and destination are swapped. Ultimately, this can explain the observed human attitude in selecting different paths upon return trips.

Christian Bongiorno

Yulun Zhou

Carlo Ratti

Using a statistical method for transient correlations, the waxing and waning in levels of population infection by SARS-CoV-2 are shown to respond to temperature and absolute humidity, across geographical locations and for different temporal and spatial resolutions.

Alejandro Fontal

Menno J. Bouma

Xavier Rodó

Quantum defects in two-dimensional materials offer promises for the next-generation quantum information technology. However, the rational design of these defects faces challenges, and thus, requires the development of advanced theoretical and computational models.
Fabio Cortés Rodríguez

Matteo Dal Peraro

Luciano A. Abriata

Alejandro Fontal

Menno J. Bouma

Xavier Rodó

Xiang Zhang

Marissa Sumathipala

Marinka Zitnik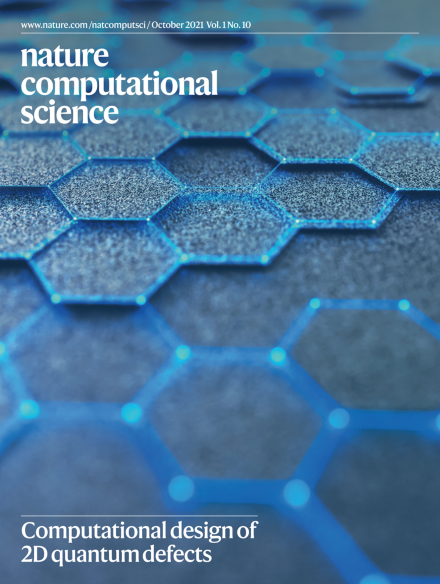 We provide some recommendations on how to report machine learning-based research in order to improve transparency and reproducibility.

Fabio Cortés Rodríguez

Matteo Dal Peraro

Luciano A. Abriata