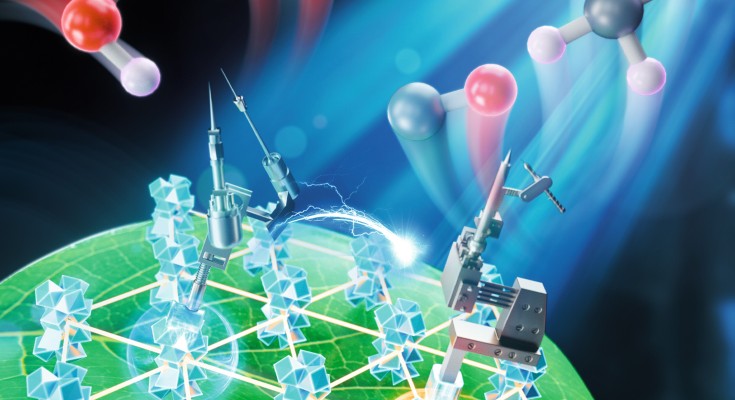 Nature Catalysis covers all areas of catalysis, incorporating the work of scientists, engineers and industry. November issue now live.
Federico Dattila

Mariana C. O. Monteiro

Núria López

Jianjun Wu

Zhenyu Chen

Jianliang Xiao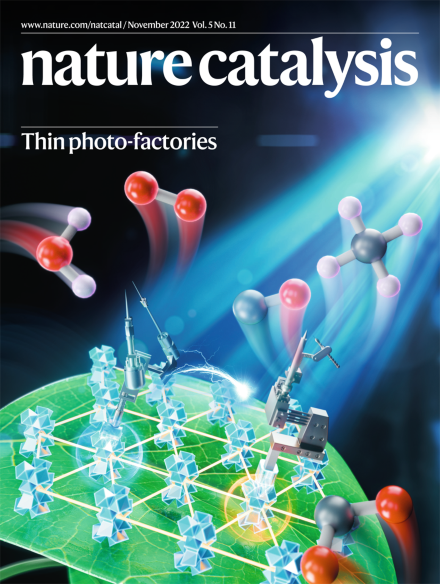 Federico Dattila

Mariana C. O. Monteiro

Núria López

Carbonyl catalysis is mainly limited to strongly activated primary amines. Now, a chiral bifunctional pyridoxal organocatalyst is developed that enables the activation of the inert α C(sp3)–H bond of NH2-unprotected benzylamines affording chiral β-aminoalcohols with high diastereo- and enantioselectivities.

Chengkang Hou

Bingfei Peng

Baoguo Zhao

Copper is unique among CO2 electrocatalysts owing to its ability to produce multicarbon products at high rates; however, achieving selectivity for specific products remains challenging. Here, Cu surfaces decorated with alkaline earth metal oxides are found to strongly favour alcohols over hydrocarbons.

Aoni Xu

Sung-Fu Hung

Edward H. Sargent

The hydrogenation of CO2 into more valuable hydrocarbons is potentially attractive in the context of greenhouse gas removal schemes, although the efficiency of such processes is still limited. Now, a GaZrOx oxide catalyst working in combination with an H-SSZ-13 zeolite enables the highly efficient hydrogenation of CO2 to propane with minimal by-product production.

Sen Wang

Li Zhang

Weibin Fan

Metal utilization is important for the overall efficiency of heterogeneous catalysts, but reducing the amount of precious active phases is challenging due to intrinsic properties such as structure sensitivity. Now Hensen and colleagues engineer the interfaces of supported cobalt catalysts to overcome such structure sensitivity limitations in CO2 hydrogenation.

Alexander Parastaev

Valery Muravev

Emiel J. M. Hensen
This issue presents a selection of retro News & Views articles that highlight the historical development of some spectroscopic and analytical techniques that might not be the most popular, but have nonetheless provided an important contribution to the elucidation of catalytic reactions.